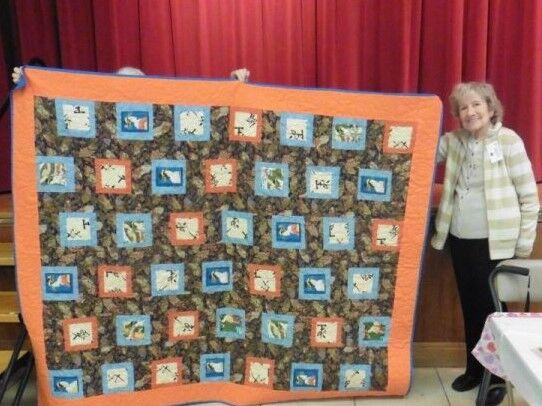 Something Old, Something New…Now is the time to try something new.
That's the theme of the 17th annual Zonta Club of Porterville 2021 Evening of Art and Wine to be held a week from today, Saturday, June 19 at Nuckols Ranch.
As those attending come to the event before 6 p.m., they will enjoy a champagne reception while listening to the music of the Porterville Strings. From 6 to 9 p.m. the event will feature eight different wine tasting stations with reds, whites, blends and dessert vintages. Complimenting the wines, there will be nine food stations served to those attending by Zonta members and the offerings of Bob Nuckols will also be featured.Featured wineries include award winning Fresno State, Hayseed, Baileyana, Eberle, Boisset Collection and a special selection from Randall Carroll.
This year features two local women who aren't only artists but epitomize "Porterville Strong" in their commitment to sharing their varied talents with the community, the Zonta Club stated.
Andrea Culver's work is sparked by a sense of design, shape, color and light, finding inspiration in nature, ordinary objects and travel. Taking photographs is usually the beginning of her process, with some photos turning into paintings.
Pastel (color pigment in chalk form) has been a favorite medium until recently. Acrylic paint and a desire to experiment with abstraction has become her new challenge.
Culver enjoys studying works by other artists and finds inspiration and techniques to use to improve her paintings. Matisse, Van Gogh, Cezanne and Picasso are some of her favorites as well as Old Masters drawings. New expressions that are all around in graffiti and advertisement intrigue her as well.
The enjoyment of art started in childhood for Culver. Learning to draw, going to museums, painting and creating were some of her favorite pastimes.
Over the years she has taken art classes and studied principles of art in college. Art is her passion and teaching was her career. She spent 30-plus years teaching with Burton School District.
One of her greatest joys in life has been the privilege of passing on her love for art to her students. Art speaks to everyone in some way and it allows our individuality to shine and be noticed and live their own passion," Culver said.
Sue Marcotte is a long-time resident of Springville and has been involved in the art world for more than 30 years. She has explored several mediums and is currently focused on acrylics, silk painting and quilts.
Marcotte's background in art includes a degree from Long Beach State. She has been Chairperson of the Sequoia Foothills Art Show for 20-plus years and is the originator of the Artisan Village for the Springville Apple Festival. Marcotte established an art program for the Burton School District and oversaw the creation and painting of murals for the school district and developed the logo for Jim Maples Academy,.
Her accomplishments include being a member of the Springville "Sew and Sew" quilting club and the Porterville Art Association. She has won the Apple Festival t-shirt design competition on multiple occasions.
She also designed the Springville Gazebo's weathervane. She has been awarded more than 50 show ribbons, 3 "People's Choice" awards as well as a "Judge's Choice" at local art shows.
Marcotte's love of art truly shows through her commitment to teaching. She taught for 38 years before retiring. Retirement is providing Marcotte with more time to delve deeper into art and focus on what she loves.
Zonta is offering 3 different ways to win prizes at the event. The "need not be present to win" tickets are available for $5 each or 5 for $20 by calling Larisa Gibson at 359-0360. Prizes include a 2 night stay at Cambria Pines, a Kate Spade Designer Handbag, art from each of the featured artists, a $500 gift certificate from Harris Home Furnishing and a 55 inch Samsung Curved TV, special wines, tastings and a home update package which includes a rug, ceiling fan and Ring doorbell.
Seven themed baskets will be raffled at the event featuring an Eagle Mountain Casino certificate and gift basket worth $825, a Golf/Whiskey/Cigar package, Fresno State wine and football tickets, other wine, original framed orange labels, barbecue, and beauty collections.
Finally, a live auction offering an Oceano weekend, Benecia/Napa Stay, David Horowitz Jewelry, party for 50 at Nuckols Ranch and a Morro Bay 2 night stay with a Dorn's gift certificate will complete the evening.
Event tickets are also available from Larisa at Harris Home Furnishing, OACYS Technology, Horowitz Jewelers, Stafford's Chocolates or at www.Eventbrite.com.
Zonta Club of Porterville is a major donor to the Central California Family Crisis Center and awards numerous scholarships to local students. Zonta can only accomplish its goal by the generosity of contributions of many sponsors including OACYS Technology, Stafford's, Suncrest Bank, Family Health Care Network and Cruz Trucking.
Cost for the event is $40. For more information contact Jane Dignam at 310-0237 or any Zonta member for information.
>>> Don't Miss Today's BEST Amazon Deals!
Originally Appeared Here