It took me just a few days to realize I wanted to live on one of the world's most enchanting islands. Cyprus is located at the eastern end of the Mediterranean Sea at the crossroads of Europe, Africa, and the Middle East.
The island has sandy beaches and crystal-clear water, but it also has hills, mountains, ancient villages, vineyards, Roman ruins, friendly locals, and great food. Over its 10,000 years of known history, the island has been invaded and occupied by virtually every major empire, all of which left traces of their civilizations. When exploring, my wife, Tina, and I have visited a Byzantine church (still in use) inside the ruins of a Roman forum, ancient amphitheaters, Phoenician city walls, a Crusader castle, monasteries, and Ottoman mosques.
Oranges cost $1.50 for a five-pound bag.
Our day here starts with the morning chorus from birds greeting the sunrise. Tina and I enjoy coffee and breakfast in the courtyard or with friends at the nearby coffee shops where the locals have friendly arguments about politics or the weather. Life moves at a slower pace here.
If it is hot and sunny, we head for the beach where we can spend the day tanning on beach beds, swimming in the warm sea, and snorkeling around the sea caves. On a lucky day we can sometimes watch newly hatched sea turtles rush from their nests to the sea. Evenings are spent on tree-covered taverna courtyards or enjoying live entertainment at the many events, everything from opera in a Roman amphitheater to film festivals.
On many of the pleasant days in the spring or autumn, we walk the trails in the hills through vineyards, forests, and farms, exploring little villages, some abandoned and others bustling with artisans. We love to stop for a traditional lunch at one of the village tavernas. A favorite is whiling away the afternoon with friends eating a meze, which consists of many small courses of local foods from salads to kebabs. Lunch for two with wine or beer costs between $30 and $45.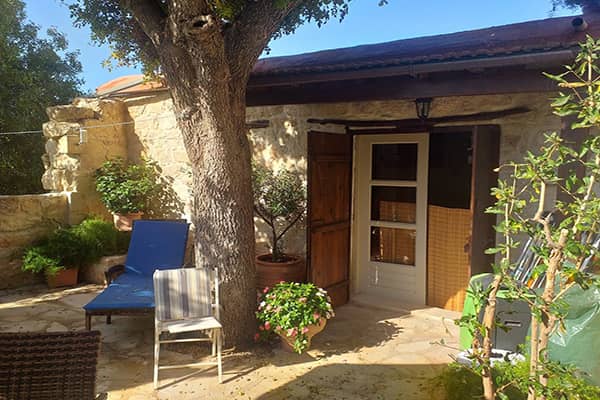 On hot days in the summer or cold days in the winter, we head up to the Troodos mountain villages in the center of Cyprus. In summer, it's a place to escape the heat and enjoy a local beer on an outdoor restaurant patio. In winter, we head for the ski resort on Mount Olympus. The runs are easy enough for most skiers.
Cyprus has excellent medical facilities and caters to medical tourism. I originally came to the island to have an operation on cataracts in my eyes. In the U.S., this procedure costs about $5,000 per eye. In Cyprus it is less than half that in excellent private clinics.
As with many expats, we live near the coast on the southwest corner of the island. Our first home was in a complex of apartments and townhouses. Many of these complexes have been built for permanent residents and as second homes for winter escapees. After a couple of years, we moved to a traditional Cypriot house in an old village. This 200-year-old house has two-foot-thick stone walls, a courtyard, a small garden, and views over the valley and the sea. Rents in the shared complex go for $400 to $700 per month. Houses and villas range from $600 to $2,000 or more.
You can drive almost anywhere on the island within four hours. Cyprus is the second-smallest member of the European Union and enjoys many of its benefits. This is a First-World country. The cost of living is a little lower than in the U.S. It has socialized medicine for its citizens and permanent expat residents. Healthcare is good in the public domain and excellent in the private clinics.
Until 1960, Cyprus was a British colony, so expect to drive on the left and use 230-volt electricity. Most Cypriots speak English, and signs are usually in Greek and English. The road system is good, and electricity, water, and internet are generally reliable.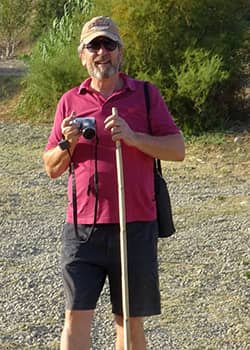 Almost any fruit can and does grow here, from bananas to passion fruit, lemons to avocados. Vegetables are superior and abundant, including the best potatoes I have tasted anywhere, at less than 25 cents a pound. When in season, sweet oranges cost $1.50 for a five-pound bag, and tomatoes go for less than 40 cents a pound. The olive oil is world famous. The wine industry here is over 3,000 years old, with designated wine trails available for a day out exploring and tasting. Flowers bloom most of the year in vibrant colors and great abundance. Every spring the hills are covered with wildflowers, migrating birds, butterflies, and lambs.
Cyprus has two international airports, at Paphos and Larnaca. From the U.S., the easiest route is to connect through London's Gatwick airport. Gatwick to Paphos takes about five hours. North American visitors can stay for up to 90 days without a visa. After that they will have to apply for a long-stay visa. This is issued for a year and then renewed yearly. Retirement visas are issued on a case-by-case basis, but minimum monthly income requirements are usually around $1,000 a month.
Tina and I are happy to have found our island jewel in the sunny Mediterranean and would live nowhere else. The breezes are gentle, the sea warm, and life is slow and pleasant.
Related Articles
Cyprus: Beaches, Mosaics, And Mythology On A Divided Isle
International Festivals And Events In Cyprus
Expat Living In Cyprus: Things To Do And Where To Live
Free Webinar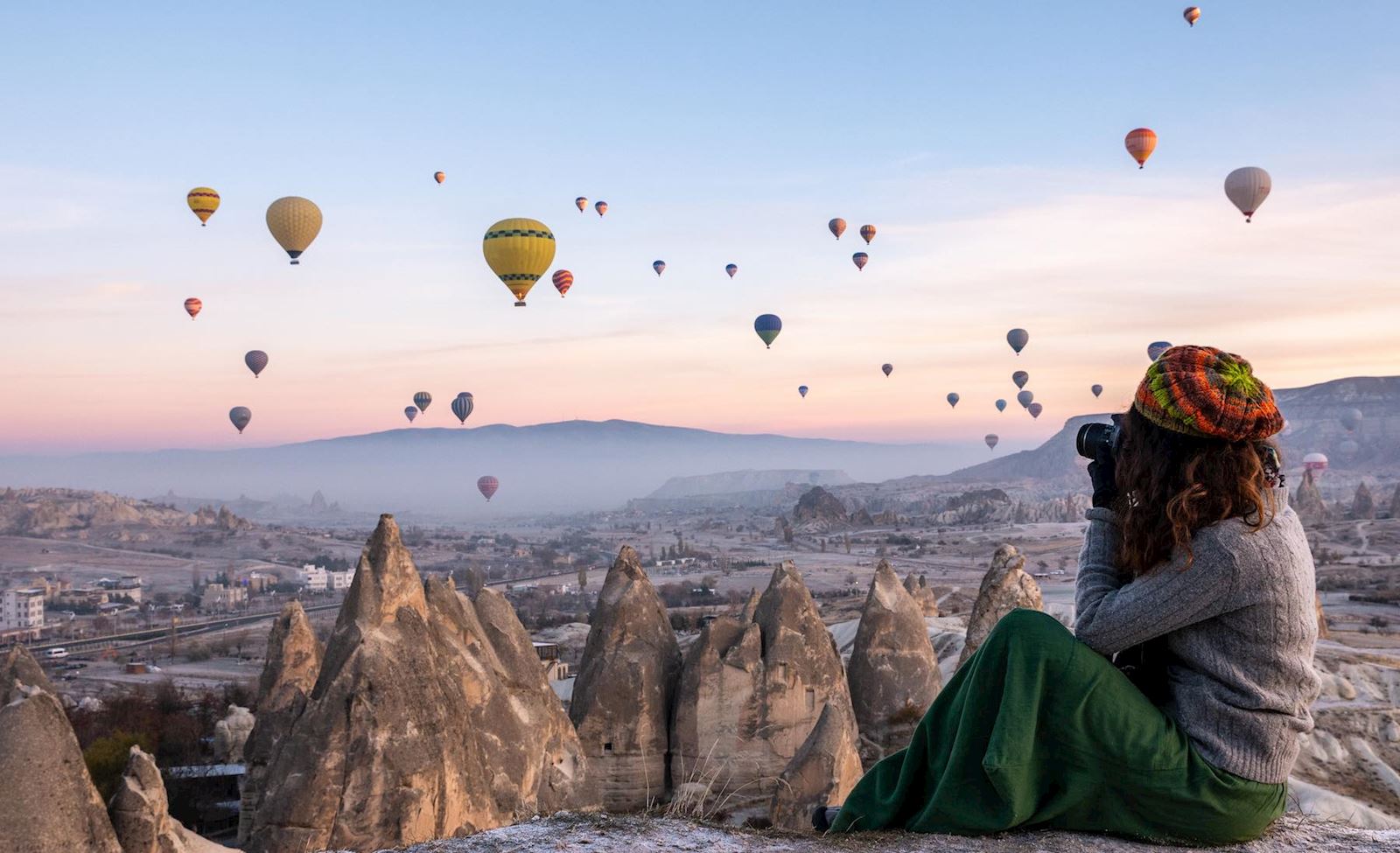 If you know where to start, you can become a professional photographer in the next 12 months. Get the scoop with Great Escape Publishing's Free Webinar: 5 Tips to Take You From Beginner to Pro in a Year or less, yours when you sign up for GEP's free Snap and Sell e-letter.