Wine-centric boutique hotel coming to downtown Tucson in late spring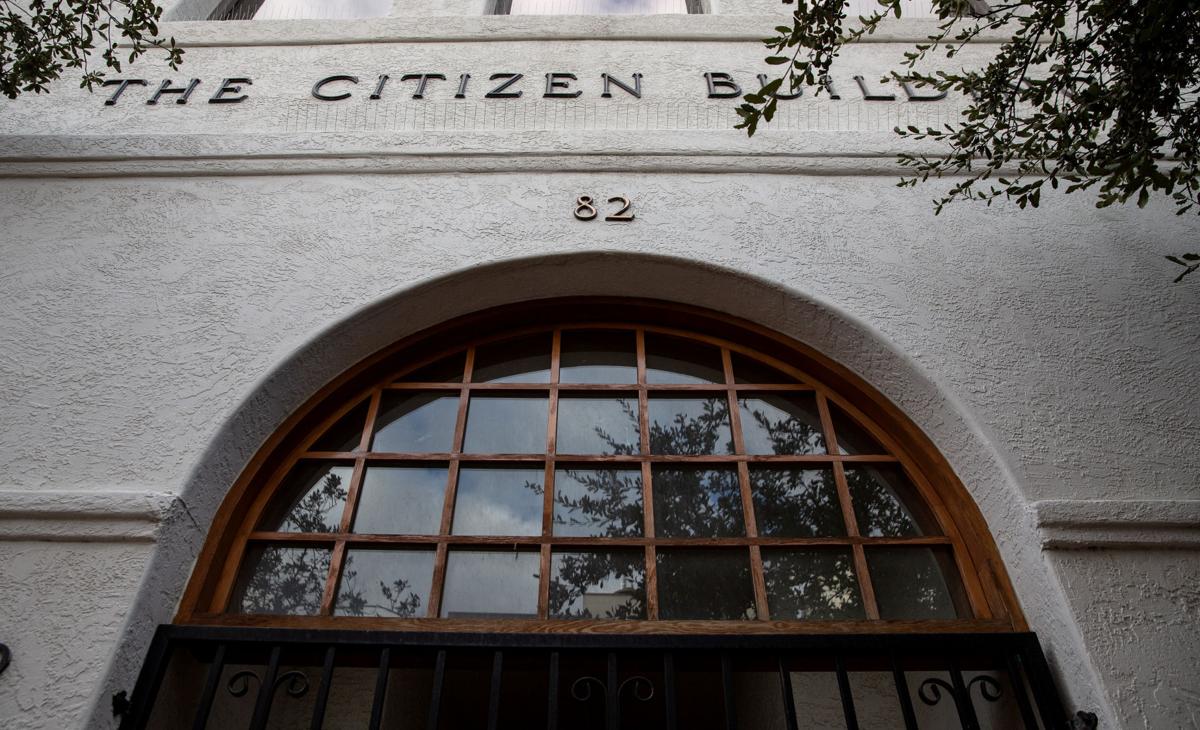 The old Tucson Citizen building on South Stone Avenue will soon be home to a 10-room, wine-centric boutique hotel and tasting room.
The Citizen Hotel will be the second boutique hotel for former lawyer turned hotelier Moniqua Lane, who also owns the nearby Downtown Clifton Hotel at 485 S. Stone Ave.
"I am so enamored with that building and its history," said the Tucson native, who was expected to begin the $2.5 million renovation of the building on Monday, Jan. 25.
Sand-Reckoner Vineyards, which has a Tucson tasting room at 510 N. Seventh Ave., will move its wine barreling and cellaring operation from its Willcox vineyards to the hotel's 5,000-square-foot basement, where it also will open a tasting room, said owner Sarah Fox Hammelman.
"It's very exciting," Hammelman said. "That essentially gives us that 5,000 square feet of cellaring space. That really opens up the Willcox winery to process more fruit."
The hotel and tasting room are expected to open in late spring, Lane said.
The collaboration between the winery and the hotel was born over a glass or two of wine, recalled Lane. She bought The Citizen Building for $1.45 million in 2018, about a year after Sarah and her husband/partner Rob Hammelman opened the Tucson tasting room in the Warehouse District. The couple initially commuted from Willcox and often stayed at Lane's Downtown Clifton, where Hammelman and Lane bonded over their shared love of wine.
"I personally have always been interested in wine," said Lane, who is working on getting her sommelier certification.
Lane told Hammelman about her plans to convert the Citizen Building offices into 10 guest rooms — five on the ground floor and five on the upper floor — with a glass-bottomed mezzanine looking onto a small lobby bar on the first floor. But Lane had no set plans for the nearly 5,000-square-foot basement — a rarity in Tucson — with its plastered-over volcanic rock walls.
Hammelman told Lane that she and her husband had been looking to rent a basement to expand their winery footprint in Tucson and that's when the two women had their "a-ha" moment.
In addition to the tasting room, Lane said the hotel will promote Southern Arizona's wine industry, offering wine country tours to Elgin/Sonoita and Willcox, including to the 12-acre Sand-Reckoner vineyards on the Willcox Bench.
"The whole hotel experience will also be wrapped around the Southern Arizona wine experience especially focused on Sand-Reckoner," Lane said, adding that the hotel's theme will be high desert with design nods to Sonoita and Willcox.
The Tucson Citizen Building at 82 S. Stone Ave., was built in 1913 and the Citizen moved in the following year. For 26 years, reporters, photographers and editors reported from the two-story brick building before the newspaper signed a joint operating agreement with its Arizona Daily Star rival in 1940. Under the federally approved agreement, which allowed the papers to maintain competitive newsrooms while sharing advertising and production operations, the two newspapers shared a building at 208 N. Stone Ave. The papers remained downtown until 1973 when they relocated to South Park Avenue.
The Citizen stopped publishing in May 2009; the Star late last year sold the south-side building and plans to relocate while most of its staff works remotely as a result of the COVID-19 pandemic.
Lane said she decided to name the hotel The Citizen in honor of newspaper, which at the time of its closing was the oldest newspaper in the state; it published its first edition in 1870, seven years before the Arizona Daily Star was launched as the Arizona Star.
"I'm excited to be involved in any project that helps improve our city, that helps revive properties and brings a new dynamic to the city," said Astatke, who was born in Ethiopia and grew up in Tucson. "That's why I'm excited for this project."
Astatke's firm has several ongoing multifamily and commercial projects, including in so-called opportunity zones in Tucson. The Citizen Hotel is the company's first hospitality development.
Contact reporter Cathalena E. Burch at cburch@tucson.com or 573-4642. On Twitter @Starburch.