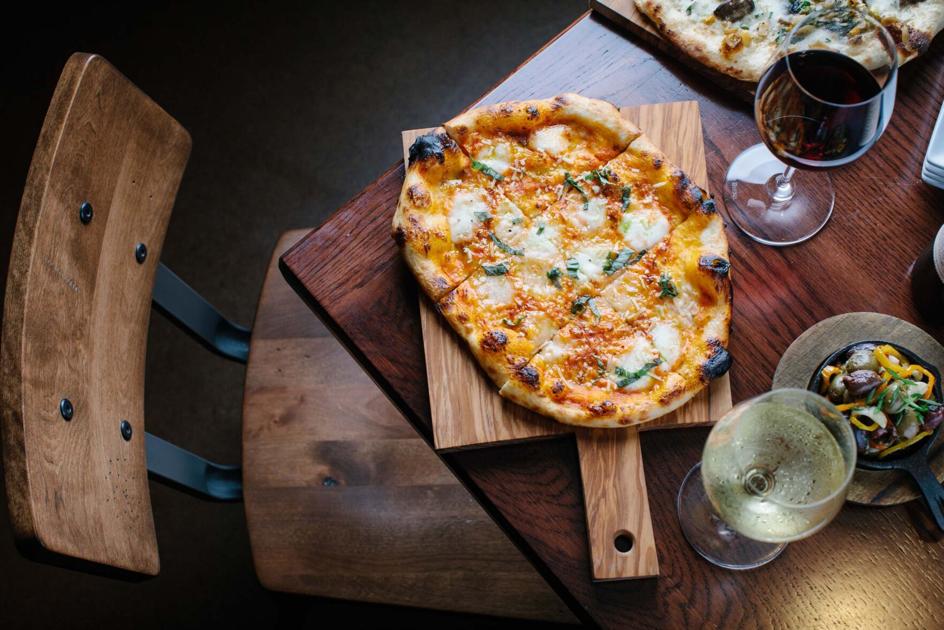 Owner and winemaker Maynard James Keenan has expanded the existing kitchen at the Old Town Scottsdale Merkin Vineyards location, which now features a Morello Forni Cupola Dome wood-fired oven, imported from Italy. With the kitchen expansion comes the introduction of the company's new executive chef, Steve Zimmerman, along with exciting additions to the current menu.
"He's the perfect culinary artist for our vision," said Keenan.
Before joining Merkin, Zimmerman was executive chef at the Wyndham Phoenix Hotel. He joined Widewaters Hotels in 2017 and created Tres Kitchen and Bar, a Southwestern Mediterranean wood burning restaurant concept as well as developed and oversaw the culinary programs for two additional hotels.
"Our dishes feature ingredients grown in our Northern Arizona greenhouses, gardens, and orchards, and we supplement with produce sourced from local Arizona growers," said Keenan. "Merkin Vineyards farm-to-table, vine-to-glass concept is the cornerstone of our success, and it's a concept we intend to continue developing."
The new menu will update regularly with dishes that highlight Merkin Vineyard's ingredients as they change throughout the season. Handmade pizzas, pastas and cast-iron skillet items will be a welcome addition. A classic margarita pizza, the Calabrian with chorizo, schinken, bacon, calabrian chiles, fig jam and fontina cheese and the Crucifixen, which features Merkin farm cruciferous veggies, roasted garlic, Parmesan spread, fresh mozzarella and fontina cheeses, will be part of the core menu. Plus, a daily seasonal specialty pizza. Small batch house-made pasta will feature Merkin classics such as gnocchi, cacio y pepe, and lasagna cupcakes as well as a fresh daily dish using seasonal ingredients. Charcuterie and cheese boards, seasonal salads and other shareable appetizers including bacon wrapped dates will also be served. Keenan and his team pride themselves on making everything from scratch, aiming to serve exquisite food that pairs well with the award-winning Arizona wines.
In addition to Caduceus Cellars, Merkin Vineyards Four 8 Wineworks, and the Puscifer-branded canned bubbly wine, the storefront also has a revolving supply of sundries from the Merkin farms, including olives, apple butter and jam plus house-made gelati and sorbetti inspired by seasonal ingredients.
Merkin Vineyards is located at 7133 E. Stetson Dr., Ste. 4, in Scottsdale and is open Sunday through Thursday, 11am–9pm, and 11am–11pm on Friday and Saturday. For more information, visit www.merkinoldtownscottsdale.com.
>>> Don't Miss Today's BEST Amazon Deals!
Originally Appeared Here