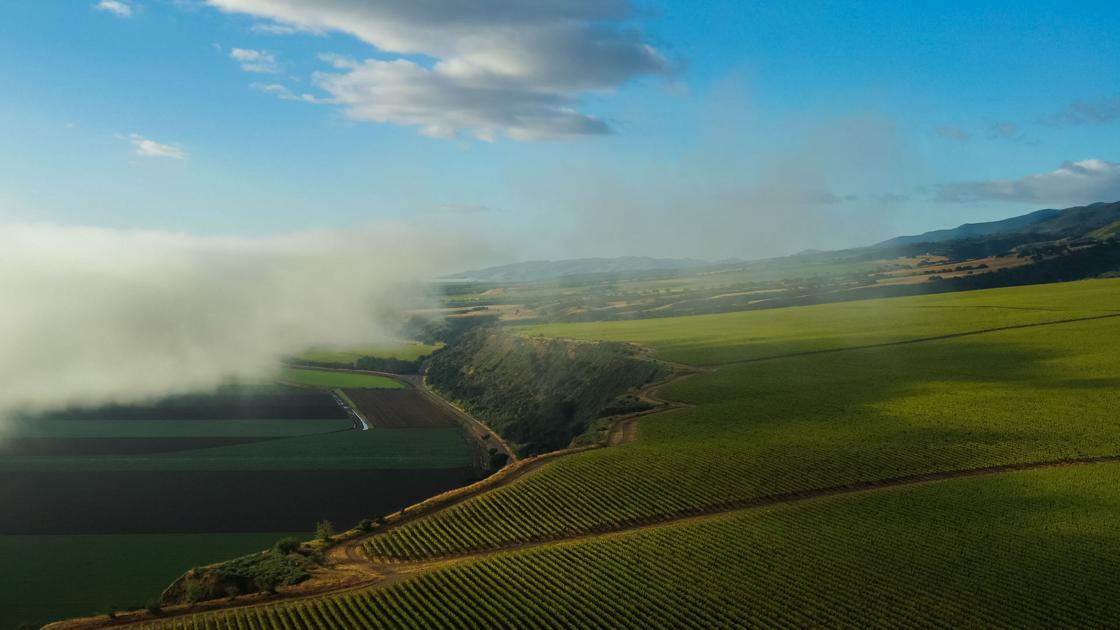 Wineries are few, lined along the River Road Trail, and most of them are not open to the public. The region is home to a handful of multi-generational Swiss-Italian farming families dating back to the 1800s. 
Vineyards such as Pisoni, Rosella's, Garys', Sierra Mar, Soberanes, Double L, Hahn Hook, Tondre, McIntyre, and Boekenoogen are synonymous with the artisanal wines from the SLH region.
The SLH virtual tour and tasting featured Nick and Adam Franscioni from ROAR Wines, Bill Brosseau of Testarossa, Sam Smith of Morgan Winery, Adam Lee from Clarice Wine Company, and Matt Revelette from Siduri all presenting their current releases of vineyard-designate Pinot Noirs.
"The wind can be a nuisance," mused Nick Franscioni. "I would like to have a patio where I can sit and have a drink." But It's a good growing environment for the grapes, he admitted.
Discussing the 2019 ROAR Pinot Noir, which is a blend of nine clones, Adam noted, "It's not about a single clone, but how you bring them together. We co-ferment all clones, it brings complexity." 
Adam Lee, who has made wines in Sonoma and Oregon, said he could have opted to make wines in any region but chose Santa Lucia Highlands and the Clarice Wine Company.
"The wines here live on their acidity," he said. "The wind gives them a long hang time, which gives them freshness." Lee featured his Pinot Noir from Garys' Vineyard. He sourced the fruit from opposite ends of the vineyard planted on two different rootstocks.
>>> Don't Miss Today's BEST Amazon Deals!
Originally Appeared Here