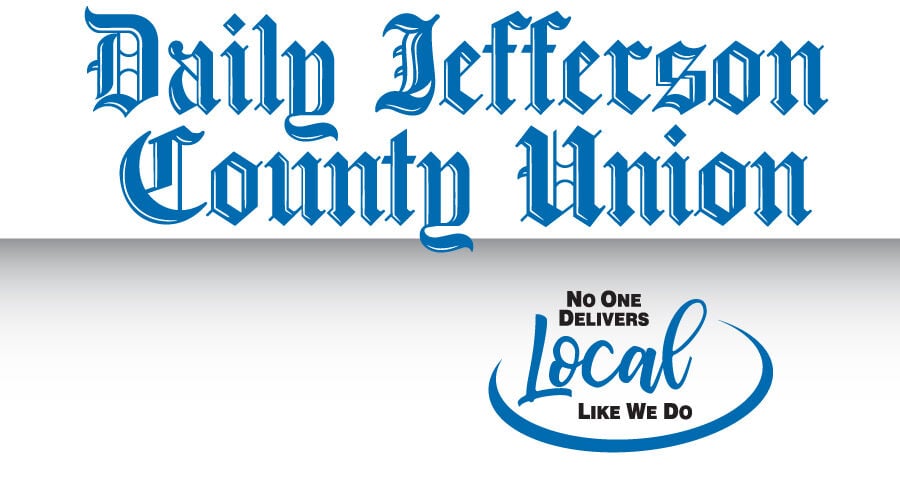 WHITEWATER — The following activities are scheduled by Seniors in the Park in Whitewater.
Wisconsin State Fair
It's fair time! Enjoy cream puffs, entertainment, food and more on Thursday, Aug. 5. Entrance fee is on one's own. Bring two cans of peaches or pears and your entry fee is $2.
The senior gate fee is $9. Fee for the trip is $12 members, $17 non-members, and includes transportation, parking and driver.
Deadline is July 23 and the van departs 10 a.m.; return is dependent on group and traffic.
Autumn Apples and Wine trip
Ride a coach bus to Ski Hi Apple Orchard with yummy treats, apples and a beautiful view of the surrounding area on Thursday, Sept. 30. Have an included lunch in Baraboo.
Enjoy wine tasting at the Balanced Rock Winery. At Wollerscheim Winery and Distillery, you have the choice of a flight of five wines or three spirits to taste. There might be a surprise stop, if time permits. The fee is $60 and the deadline is Aug. 26.
Hikes with Ginny
Hike LuLu Lake area for one to two hours, depending on what the group would like to do on Thursday, Aug. 12. Meet at Starin Park to carpool approximately half an hour to the hike destination. Suggested items to bring include: water, hat, sunscreen and bug spray. Register in advance. The next hike is Sept. 9.
Fitness and wellness
The August session of FUNctional Fitness class starts Aug. 2. In-person class size is limited and the virtual option still is available. Fee is $15 for members or $21 non-members.
Indoor walking is back on Fridays at 9 a.m. There is no fee for this.
Sewing group
Join other sewers and share ideas, get help, and have fun on Fridays starting at 10 a.m. Bring your machine and anything you might need. Either bring a lunch or go out with the group. Stay as long or short as you want. Questions, call Carolyn at (262) 903-5678.
Watercolor: Basics and Beyond
Join Rita Carpenter for some watercolor fun Aug. 5-19 from 1 to 3:30 p.m. Subjects to be covered include lighthouses and rocks. Students will learn how to paint shadows on white lighthouses and several techniques to paint rocks. The fee is $40 and the signup deadline is today, July 30. Call, email or go online to sign up.
40th anniversary T-shirts
Our ruby red T-shirts (because 40th anniversary is ruby) proclaim "Better with Age" on the front and have our 40th logo on the back. Volunteers at anniversary events will receive their shirt free and others can purchase one for $10. Reserve a shirt by calling, stopping in or on the kiosk by Aug. 2.
Travel opportunities
Ready to get on the road again? Here are some upcoming trips: Tuscany and the Italian Riviera, April 23-31, 2022 includes Turin, Cinque Terra, wine country, a stay at a Tuscan Estate and much more. The Italy preview was recorded, so call or email to receive it. Oct. 15 is last date to sign up for this trip.
Motorcycle ride
It's a mystery trip! The group will depart at 8 a.m. on Wednesday, Aug. 11, and head south. I have two ideas in mind, either nostalgia or boats, trolleys and food. Sign up in advance and you might find out the secret. Rain date is Aug. 18.
Riders must arrive prior to departure to show proof of insurance and fill out a participation form. Helmets are recommended.
Van trips
Van trips are resuming. Lunch is on the second Thursday, breakfast on the third Thursday, fish fry usually is the last Friday but can change, and Janesville shopping is on the first Wednesday.
Senior forum
To have a voice in how the senior center is administered and how it should look in the future, attend a meeting and share ideas. Offer your input on membership, fundraisers, trips, activities and classes on Monday, Aug. 9, at 11 a.m.
Participant scan cards
Remember to bring your scan card if attending activities.
Thought for the week
Good health is not something we can buy. However, it can be an extremely valuable savings account. — Anne Wilson Schaef.
>>> Don't Miss Today's BEST Amazon Deals!
Originally Appeared Here