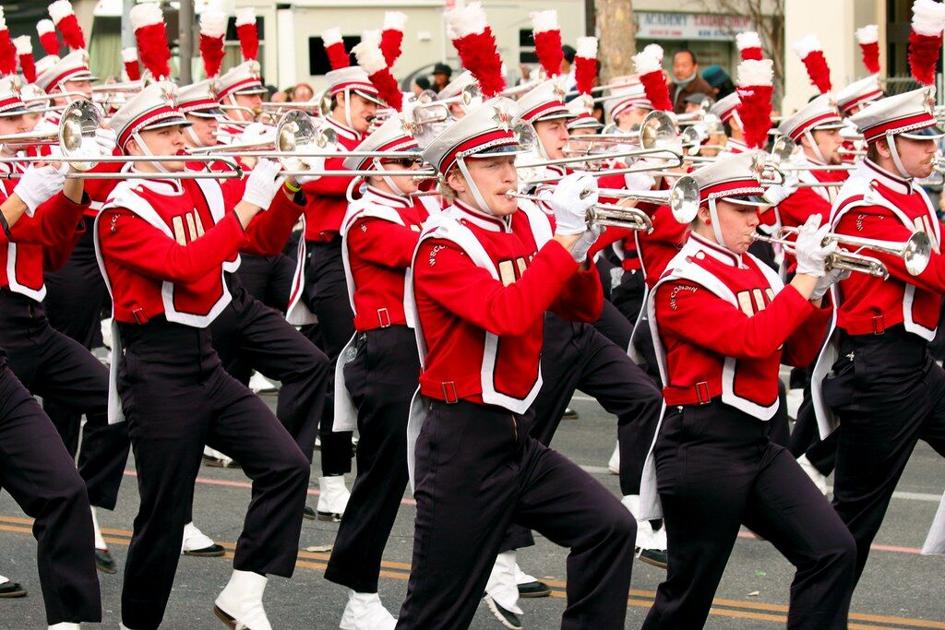 The University of Wisconsin-Madison Marching Band will perform at St. John's Catholic Church Picnic Sunday, Aug. 15 in Princeton.
Approximately, 15 band members will come to put on a show with their music and dance moves as they wind their way through the crowd.
They are tentatively scheduled to perform at 1:30 p.m., but it may vary slightly due to their morning engagement. Organizers suggest attendees come early and bring a lawn chair, but be ready to dance and "jump around."
The band will be a fun and entertaining highlight at the picnic, but there will be plenty to do before they arrive.
The picnic kicks off at 11 a.m. with live music by Tuba Dan for attendee's listening and dancing pleasure.
A chicken dinner with all the sides also will be served until 1 p.m. in an air conditioned school gym or people may choose to get it to-go or have Patti deliver it. Cost is $15 and 750 meals will be served. Tickets may be purchased in advance.
Attendees may stroll through the car show and reminisce about old memories as they listen to music by the DJ Dan Bohleber. A corn-hole tournament with cash prizes for the top-three finishers also will be held.
This year, there will be free games with prizes and other activities for children.
Attendees may enjoy the day with some new choices of beverages. The bar this year will have its typical beer choices, but now attendees can try some new flavors with Knuth Brewing from Ripon.
Vines & Rushes of Ripon also will be on hand for wine tasting. Attendees may purchase bottles to take home. Soda and water, along with burgers, brats and hotdogs, also will be served.
A week-long online auction ends at 2 p.m. St. John's will announce the winning bidders and then the grand finale for the day will be the big raffle drawing with 94 prizes.
Grand Prize is a John Deere Gator, second is an Amana washer & dryer and third is $1,000.
Picnic details and links to participate in the online auction, corn-hole tournament or purchase dinner tickets may be found at St. John the Baptist Catholic Church website or St. John the Baptist Catholic Church and Picnic Facebook page.
>>> Don't Miss Today's BEST Amazon Deals!
Originally Appeared Here