There's been plenty of misleading articles written about biodynamic winemaking, most of them referring to a handful of arcane practices involving cow horns and midnight rituals, creating the impression that those who make such wines have made a pact with the Devil.
The reality is rather different, and once you start to read up on biodynamics, you realise that the key principles are grounded in common sense and a profound respect for the soil.
Biodynamic wine producers go much further than their organic counterparts, with wineries adhering to the principles of Austrian philosopher Rudolf Steiner, who promoted the creation of a balanced, harmonious ecosystem for agriculture.
Following a calendar of activity on specific root, flower, fruit and leaf days, related to the phases of the moon, the approach promotes biodiversity and crop rotation for optimum soil health. In place of crop sprays, there are 'teas' made from natural products like blossom and nettles and those mysterious cow horns are, in fact, merely filled with quartz and fermented manure then buried to improve soil quality.
Wines can be certified biodynamic, although some producers are deterred from such a step due to the cost, while others prefer not to use the descriptor for fear that it might be off-putting or misunderstood.
Biodynamic wines have made their mark at this year's IWSC. One of the finest is Riesling Sélection de Grains Nobles 2017 from Domaine Albert Hertz in Alsace, France. Scoring 96/100pts, the judges loved its aromas of honey, ginger and butterscotch, as well as its "firework display of fresh acidity".
Another first-rate performer was Fattoria La Vialla from Tuscany, Italy, which scored 93/100pts for its Occhio Di Pernice 2012 Riserva, impressing with its "superb intensity of red cherries and salted-caramel character".
While a fiendishly complex subject, the common thread that links biodynamic producers is attention to detail and ensuring that their vineyards are as in balance with nature as possible – and that can only lead to more authentic, better-tasting wines, which should be welcomed by all.
Best biodynamic wines to try
Riesling Sélection de Grains Nobles 2017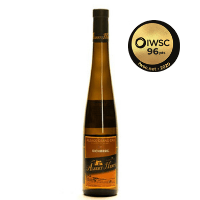 Domaine Albert Hertz
France Extremely concentrated nose of lime curd, honey, ginger and butterscotch. Very concentrated and complex palate with ripe stone fruit and a firework display of fresh acidity and rich golden sweetness, creating a long, clean, splendid finish. 11.1%


Château L'Hospitalet Grand Vin 2018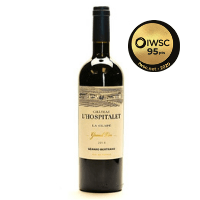 Gérard Bertrand
France Gorgeous nose: very pure, ripe, and aromatic, with garrigue, coffee and sweet wood spices. It has a lovely texture, silky and smooth with a positive weight of fruit on the middle palate; soft, ripe and structured with great complexity. Elegant and stylish. 14.5%


Occhio Di Pernice 2012 Riserva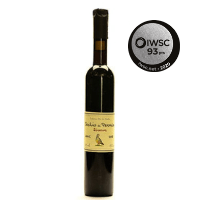 Fattoria La Vialla
Italy Wonderful, compelling and complex. A superb intensity of red cherries and a salty caramel character on the palate. Delicious sweetness and perky acidity blend famously. A lengthy fruitcake finish. 15%


Casal Duro 2013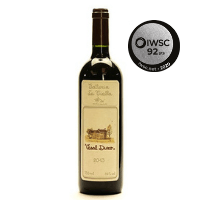 Fattoria La Vialla
Italy Complex make-up of crème de cassis, blackberries and morello cherry with earthy, leafy and savoury touches. The delicate palate shows graphite minerality, with freshness carrying through to the long finish. 14%


Gewurztraminer 2017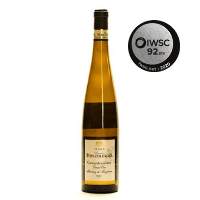 Domaine Fernand Engel
France Perfumed nose, with a delicate, harmonious palate of tropical fruit, roasted pineapple, caramel and white truffle. Sweet but still fresh, clean and vibrant. 12.5%


Riesling 2017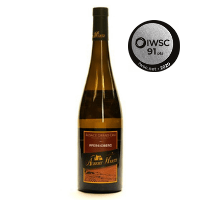 Domaine Albert Hertz
France Honeyed nose, very ripe exotic fruit and spices, buttery and rich on the palate with fabulous depth and structure and a mouth-watering finish. Classy. 14.2%


Riesling 2017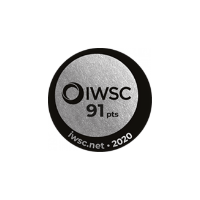 Domaine Fernand Engel
France A cornucopia of fruit flavours: apricot, yellow plum, quince and marmalade, with cinnamon and sweet spices underlying them. Dry, with refreshing mineral acidity. Would age well. 14%


Doña Silvina Family Selection Petit Verdot 2017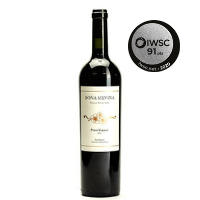 Bodegas Krontiras
Argentina Ruminative personality reveals laurel leaf and plummy, blackberry palate with pepper lift. Skilfully oaked with smoky, spice and oily mouthfeel. Drinkable now and will develop in bottle. Quite an achievement. 14%


Trig Beacon Pinot Noir 2019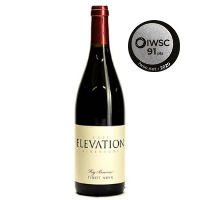 Elevation Vineyards
South Africa Dried cranberry and red cherry on the nose, black cherry and strawberry on the palate, with fine silky tannins. Fresh and zingy. 13.5%


Château la Sauvageonne Grand Vin 2018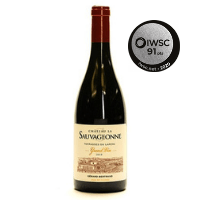 Gérard Bertrand
France Brooding nose, dark and rich. Ripe, juicy cherry-like fruit. Velvety texture created by the elegant and rich tannins. Meaty with smoky bacon and vanilla, along with a salty, savoury note and ripe blackcurrant. 14.5%