The Wine Press: News from the Napa Valley wine community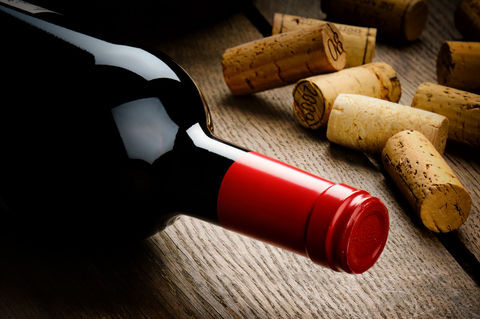 REGISTER STAFF

Promotions at Rombauer Vineyards
Rombauer Vineyards has announced the promotions of three seasoned winery employees.
Richie Allen, Rombauer Vineyards longtime winemaker, is now vice president and viticulture and winemaking. Allen joined Rombauer Vineyards in 2004. Over the course of his nearly 20 years with the winery, starting in a harvest position, he has held successive positions as an enologist, assistant winemaker, head winemaker, director of winemaking. He is now responsible for three winery facilities and more than 700 acres of vineyards.
Support local news coverage and the people who report it by subscribing to the Napa Valley Register.
Lynn Sletto has been promoted to vice president for legal and human resources. Earlier in her career, Sletto served with the United States Coast Guard Reserves for nearly 28 years, retiring from active service as a captain. She moved on to an associate attorney position with Meibeyer Law Group in St. Helena where her areas of practice included business, estate planning, real estate and land use.
In her eight-year career with Rombauer Vineyards, Sletto has provided expert guidance, organization and support in all areas involving business law, regulatory compliance, and Human Resource department development.
Matthew Owings has been named chief operating officer. He will also continue to fulfill his duties as chief financial officer. Owings joined the winery in 2018. He works closely with the president and chief executive officer, Bob Knebel, in operational leadership and strategic initiatives.
"We have an absolutely amazing team here at Rombauer Vineyards," Knebel said "I am so pleased to announce these well-deserved promotions and I thank not only these three individuals but all of our employees for their commitment and continued hard work to make Rombauer Vineyards the iconic brand that it has become," he added.
Tom Hinde changes course
After helping launch the 2009 vintage Yao Ming Wines in the U.S. Market 10 years ago, Tom Hinde has decided to step away as founding winemaker, to devote his full-time and energy into other projects including Calina, Kintera Wines, Cru 9, Napa Bench, House of Cards, Taub Family Vineyards, Au Contraire, and Mon Frere.
With more than 30 years in the wine industry, Hinde led all aspects of winemaking for the Yao Ming brand, which sourced grapes for its California Cabernet Sauvignons, such as the Napa Valley Cabernet Sauvignon and the Family Reserve Cabernet Sauvignon.
"I am very proud of founding this great brand with our first vintage of wines, developing their wine program, establishing them in the U.S. market and solidifying their place of exceptional wine quality among their Napa Valley counterparts," Hinde said. "The timing is perfect to pass the torch to the next caretakers of this amazing project. I am excited to give my time, energy and sole focus into helping my current roster of clients."
Tom previously spent 16 years, from 1989 to 2005 as vice president and general manager for Kendall-Jackson Wine Estates. He managed day-to-day farming and winery operations in Sonoma and Mendocino County, where he was general manager for The La Crema Winery and Hartford Family Winery. He worked on the winemaking team for Cabernet producers Lakoya, Cardinale, Stonestreet, and Verite.
Hinde is chief winemaker for Taub Family Vineyards, Napa, and leads winemaking for the family's Au Contraire and Mon Frere wines. An independent winemaker he is also winemaker for Prospect Brands in Healdsburg, and Prestige Wine Co. in Santa Rosa. From 2005 to 2010 he was president, CEO and director of winemaking for Flowers Vineyard and Winery on the Sonoma Coast. In 2008 he transitioned Flowers to the Huneeus Vintner's group and stayed on to oversee the integration of a new wine-making team. Hinde was director of winemaking for Yao Family Wines from 2009 to 2020.
Hinde was born and raised in Ohio and attended the University of Toledo where he earned a bachelor of science degree in business administration. He earned his winemaking credentials at UC Davis. He lives in Santa Rosa and Truckee, CA, with his wife Kim and three children.
Richard Hall joins Tor
Tor Wines has appointed Richard Hall as chief operating officer.
Hall joins the TOR team from Lede Family Wines where he was responsible for overall organizational strategy as well as financial investments. His career history also includes executive-level positions with Leslie Rudd Investment Company and Managed Health Network.
The Yountville 6-Pack raises funds for Kiwanis Club
Six wineries and tasting rooms in Yountville are offering the Yountville 6-Pack, a virtual visit including a selection of wines and a self-guided tour presented by Yountville Mayor John Dunbar. Ten percent of proceeds benefit the Kiwanis Club of Yountville.
The Yountville 6-Pack is $440 per pack and includes Silver Trident Winery "Benevolent Dictator" Pinot Noir Russian River Valley 2017; Jessup Cellars Zinfandel Alexander Valley 2018; Bell Wine Cellars Merlot Napa Valley 2017; Priest Ranch "Coach Gun" Red Blend Napa Valley 2015; Handwritten Wines Cabernet Sauvignon Yountville 2017 and Mira Winery Syrah Hyde Vineyard 2016.
Purchasers can set up a personal virtual tasting with the individual wineries on a future date. For more information visit yountville.com/yountvillesixpack.
Belden Barns releases a new hard cider
Belden Barns in Sonoma will host a virtual cider tasting on Thursday, April 1. The evening with farming partners, Jenny and Vince Trotter, and Scott Heath (of the Tilted Shed Ciderworks), will provide a behind-the-scenes look at everything that went into making their new cider from planting to bottling and includes a discussion of the similarities and differences between cider and winemaking.
The cider is a mix of 20 different apple varieties, blended with quince and pear.
A tasting package includes two different bottles of the cider, the first made by barrel-aging the fruit and the second made from fruit aged in stainless steel tanks. The cost is $60 for a two-bottle package and $$140 for a six-bottle package. Visit www.beldenbarns.com/virtual-tasting-series/ to purchase a package.
WATCH NOW: CELEBRATING NAPA VALLEY'S NATURAL BEAUTY
CHECK OUT THE WEEK IN CARTOONS
Tim Campbell cartoon
Tim Campbell cartoon
Tim Campbell cartoon
Signe Wilkinson cartoon
Signe Wilkinson cartoon
Signe Wilkinson cartoon
Signe Wilkinson cartoon
Mike Lester cartoon
Mike Lester cartoon
Lisa Benson cartoon
Jeff Danziger cartoon
Jeff Danziger cartoon
Jeff Danziger cartoon
Jeff Danziger cartoon
Jeff Danziger cartoon
Jack Ohman, editorial cartoon
Jack Ohman, editorial cartoon
Jack Ohman, editorial cartoon
Jack Ohman, editorial cartoon
Jack Ohman, editorial cartoon
Jack Ohman editorial cartoon
Jack Ohman editorial cartoon
Clay Bennett cartoon
Clay Bennett cartoon
Clay Bennett cartoon
Clay Bennett cartoon
Clay Bennett cartoon
Vintage High School student Natasha Beitz, 16, ran 26.2 miles to honor her mother and to raise funds to help battle the disease that took her …
City water will remain safe to drink, but there will likely be aesthetic issues as the city draws water exclusively from its Lake Hennessey re…
As many as 1,000 families are expected to apply to live in the low-income housing development under construction on Soscol Avenue in Napa.
Benjamin Tucker Patz, 24, of Napa, pleaded guilty in federal court to transmitting threats in interstate or foreign commerce, according to cou…
Napa County officials seem willing to encourage a more mom-and-pop approach to wine tastings.
Dinosaurs of all description roar and shake as visitors ease by in their vehicles.
Check out this found film footage of 1966 Napa auto race … in a shopping center parking lot now home to the outlet stores. 
Downtown Napa mansion has been renovated from top to bottom. Take a look inside. 
Everything from family farms to mass tourism to climate change came up during a recent look at Napa County wine country economics.
A 63-year-old Napa man was sentenced to prison for 22 years after pleading guilty in Napa Superior Court to three counts of lewd and sexual ac…