The Wine Press: News from the Napa Valley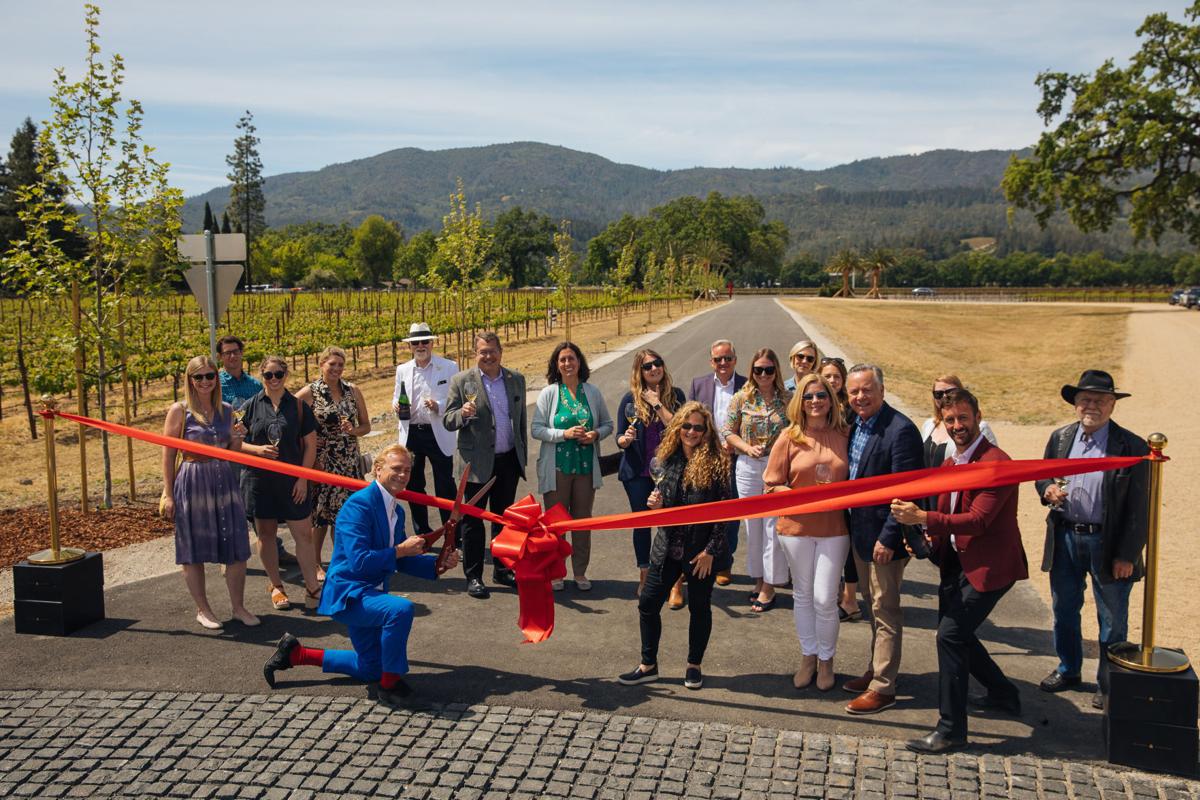 The Debbie Lewis Scholarship for Women in Wine
The United Sommeliers Foundation, a charitable organization formed to support those in the wine industry impacted by the COVID-19 pandemic, has announced the Debbie Lewis Scholarship for women looking to continue their upper level wine education and are in need of financial assistance.
Lewis helped found Lewis Cellars with husband, Randy. Before her passing in 2017, Lewis Cellars was awarded the 2016 Wine Spectator 'Wine of the Year' award for their 2013 Cabernet Sauvignon. She had a life-long passion for mastering the business of wine and set an inspiring example of dedication and hard work to all those around her.
Support local news coverage and the people who report it by subscribing to the Napa Valley Register. Special offer: $1 for your first six months!
The selected recipients will receive $5,000 from the United Sommeliers Foundation in conjunction with Randy Lewis of Lewis Cellars. Applicants will be considered for earning one of the following accreditations: Court of Master Sommeliers Advanced or Masters title, WSET Diploma or Masters title, Undergrad Wine Business or MBA University degree, and UC Davis degrees related to winemaking, viticulture & enology. The scholarship is for women only, studying in the US, and pursuing certification in wine-related fields.
"I am very excited to work with the United Sommeliers Foundation in Debbie's name. Our friends in the sommelier community were and are a big part of Lewis Cellars' success in the wine business. This is a great opportunity to give back," says Randy Lewis, co-founder of Lewis Cellars. "I hope this helps women in the wine community to continue to succeed in these tough times and beyond. By supporting women in wine, Debbie's commitment to family, friends and the wine community, her strength and courage, and her quiet dedication and hard work will be remembered."
Colleen FitzGerald takes charge of Pine Ridge CB+V
Colleen FitzGerald will now oversee the Chenin Blanc + Viognier (CB+V) program at Pine Ridge Vineyards. The aromatic and innovative CB+V white blend was pioneered by Pine Ridge Vineyards founder Gary Andrus in 1995.
FitzGerald joined Pine Ridge Vineyards as enologist in 2015 and was promoted to assistant winemaker for CB+V in 2018.  In addition to seeing the wine through fermentation and blending, she will continue working with winegrowers in the Clarksburg American Viticultural Area in the Sacramento Delta region to make decisions about pruning, vine management and harvest timing for their Chenin Blanc.
"I have always been captivated by the perfect balance of chemistry and art in winemaking, " FitzGerald said. "I love working with Chenin Blanc because it has distinctive acidity and vibrant lemon-lime characters that complement the weight and floral notes of Viognier. Once you discover it, there is no going back."
She was raised in Pleasanton, California and found her way to the world of wine through harvest and lab internships after earning her biochemistry degree at California Polytechnic State University. She spent several years working harvests in New Zealand and Paso Robles and at Pine Ridge Vineyards before joining the Pine Ridge Vineyards team full time.
A promotion for Shelby Green
Castello di Amorosa has promoted Shelby Green to a new role as assistant winemaker for both Castello di Amorosa and V. Sattui Winery. Green joined the wineries in 2017, after completing her Bachelor of Science in food science with a minor in Culinary Food Science at California Polytechnic University, San Luis Obispo. She has also recently completed her two-year Winemaking Certificate Program at the UC Davis.
Green previously worked at Ferrari-Carano Winery in Sonoma County. In her spare time, Green is an accomplished chef and baker. She lives with her family and her dog, Koda, in Santa Rosa.
— Napa Valley Register staff
Check out the week in cartoons
Jack Ohman editorial cartoon
Clay Bennett cartoon
Clay Bennett cartoon
Clay Bennett cartoon
Clay Bennett cartoon
Jeff Danziger cartoon
Jeff Danziger cartoon
Jeff Danziger cartoon
Jeff Danziger cartoon
Jack Ohman editorial cartoon
Jack Ohman cartoon
Jack Ohman, editorial cartoon
Jack Ohman, editorial cartoon
Lisa Benson cartoon
Lisa Benson cartoon
Lisa Benson cartoon
Mike Lester cartoon
Mike Lester cartoon
Signe Wilkinson cartoon
Signe Wilkinson cartoon
Signe Wilkinson cartoon
Tim Campbell cartoon
Tim Campbell cartoon
Clay Bennett cartoon