The Wine Press: Changes at Far Niente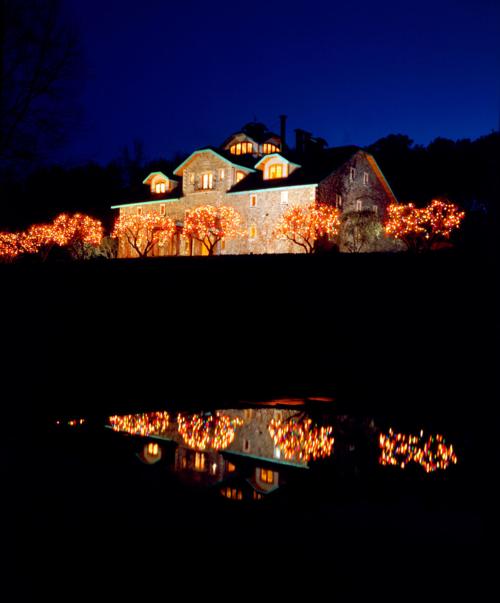 REGISTER STAFF

Far Niente Family of Wineries & Vineyards has announced a series of promotions within its winemaking and vineyard management teams.
Andrew Delos has been promoted to vice president of winemaking of the wineries. Delos joined the company in 2004 as Enologist and was soon after promoted to assistant winemaker at Nickel & Nickel. In 2006, he became the originating winemaker for EnRoute, the company's Russian River Valley Pinot Noir winery. Delos was promoted to director of winemaking in 2018.
Michael Accurso has been tapped as the winemaker for the recently launched Post & Beam. He remains winemaker for EnRoute. He was previously the winemaker for both EnRoute and Bella Union.
Brooke Bobyak has been named winemaker for Bella Union winery. Bobyak, who joined the company as enologist for EnRoute and also served as assistant winemaker at Bella Union and Nickel & Nickel.
The appointments fit with Far Niente's tradition of nurturing talent from within the company. Nicole Marchesi, winemaker for Far Niente, was hired as an enologist in 2005 and has served as winemaker since 2009 for the Napa Valley estate. Greg Allen, winemaker for Dolce, joined Far Niente as an intern, then worked as assistant winemaker for Dolce, and was promoted to winemaker in 2001.
John McCarthy has also joined the company as director of viticulture, in charge of farming internal and external vineyards. He previously served as vineyard manager for Antinori California, where he oversaw the cultivation of Atlas Peak AVA fruit. Prior to that, he was the vineyard manager for Beckstoffer Vineyards. He also sits on the board of directors for the Lake County Winegrape Commission.
This year, Far Niente celebrates the 40th anniversary of the winery's inaugural Chardonnay vintage. The anniversary will be marked by a series of events and activities that will be announced as 2021 progresses.
WATCH NOW: NAPA VALLEY'S DAZZLING MUSTARD SEASON
CHECK OUT NAPA COUNTY'S TOP NEWS STORIES
In March of 2020, the daily lives of Napa County's health care providers changed dramatically. A year into the pandemic, they reflect on the m…
A Harley-Davidson restored by the late Jack Christianson was stolen in 2018. Over the last few weeks, St. Helena recovered it and returned it …
CalVet, which runs the home, declined to say whether security had been heightened since 2018. Some officials say additional security isn't nee…
An unassuming plant has produced a giant stalk for the first time in over 20 years in a Napa yard. What do you make of it? 
Three of Brandan Nylander's relatives filed suit March 15 in connection with his death  following an April 2020 vehicle pursuit.
Take a sneak peek inside a new Napa tiki bar, Wilfred's Lounge, planned to open this summer. 
Abide Medical Cannabis Dispensary is now open in downtown Napa.
Disagreement over extending a 120-day pay-raise requirement beyond supermarket workers puts an ordinance on hold, at least for now.
This retro midcentury modern style can be found in neighborhoods around town. What was old is now cool. 
COMMENTARY: Kevin Courtney: You hear stories. Now I was going to find out for myself.