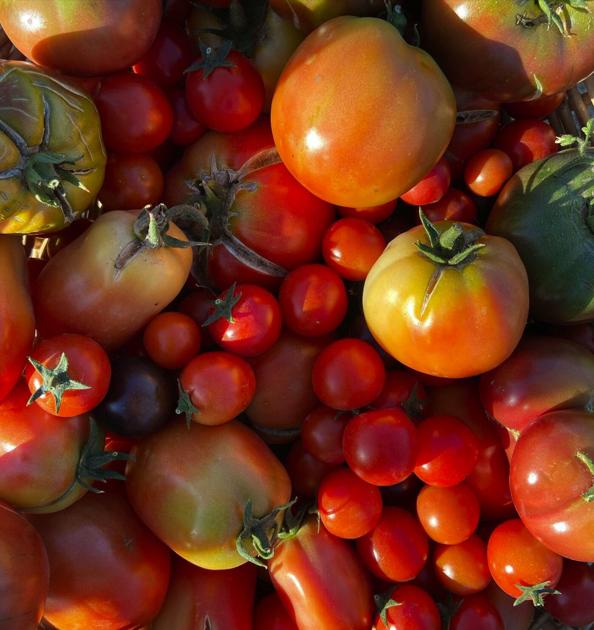 If you're looking for a fun evening outing to support many local businesses, check out The Kitchen, which continues to have producer / producer dinners until summer.
Chef Richard Yoshimura and sommelier Jeramie Brown focus on local vendors to manage menus and wine combinations themed on specific dishes and wine varieties.
Next up is a dinner focused on Autonomy Farms on June 24th and 25th. This is the 4th year. The Kitchen teamed up with Autonomy owner Meredith Bell to eat her chicken-focused meal. Los Angeles, Padre Hotel and other fine dining restaurants.
The Autonomy Farms menu consists of couscous, posole verde, fried chicken with gimbap, chicken with olives and lemon with butterscotch budino with candied chicken skin.
With seasonal tomatoes, it's only natural to emphasize the tomato grower, in this case the KR farm, for the next supper. Kat and Ryan Armstrong have a quarter-acre farm in eastern Bakersfield, growing a variety of produce, including tomato selection.
The tomato dinner on July 8th and 9th begins with gazpacho, panzanella salad, avocado steak, corn and tomato salad, and dessert with spicy mascarpone mousse and tomato sorbet. Followed by a tomato cake.
On July 15th and 16th, Yoshimura will offer an evening with a 6-course tasting menu for "true food lovers". Guests will be placed in kitchen theater-style seats, where Yoshimura will guide you through the menu and enjoy a show explaining his thinking process on each course.
Other upcoming events include a potato and pepper-focused dinner with Johnston Farms on July 22nd and 23rd, a wine dinner highlighting the 2019 White Burgundy on July 29th and 30th, and August. To meet Sean Cartney of Blue Magnolia Bread and a bakery dinner. 5 and 6.
Suppers will be held Thursday at 6:30 pm and Friday at 7:00 pm at The Kitchen, 1317 20th St each week. The cost to meet the grower's dinner is $ 65, and optional wine pairing is available for $ 45. The chef's tasting menu is $ 65 and the additional pairing is $ 45. Winemaker dinner is $ 85.
New menu features
Is the heat depressing you?Cool with cold ramen soup ($ 17.95) ReMix Asian Kitchen.. Ice-chilled sweet and sour soup with noodles and beef brisket, topped with boiled eggs, pickled cucumbers, coriander, green onions and tomatoes. You can order spicy style with spicy soup and kimchi.
You can also enjoy cold ramen salad ($ 12.95), shredded cold noodle salad, sesame miso dressing, and grilled chicken toppings.
If you don't get enough of the hot chicken epidemic, ReMix will answer with hot chicken ($ 13.95). It consists of two chicken cutlets cooked in a spicy style and rice and citrus coleslaw. Diner can trade coleslaw for a great potato macaroni salad for an additional $ 1.
Caffeine supreme (2000 F St.) has another cool fun, especially for those who aren't ready to go to the theme parks. The frozen lemonade is available on its own or in flavors such as lavender, peach, strawberry and mango.
Soon, we will also offer a subscription service for nitro cold brew coffee and tea (passion fruit, mango, ginger peach), which will be available to growers. For now, drinks are available in drive-through cups, and growers and sample supplies are limited at the Hens Roost Saturday market from 9 am to 2 pm on the 1916 GSt.
Baker Outpost (3310 Truxtun Ave., Suite 160) is a vegan tomato sandwich with vegan basil mayo and PBLT with crispy pancetta, bacon, butter lettuce, fortitude farm tomatoes and dukumayo, making good use of the latest tomatoes. did. you know). The sandwiches in the shop are spinning, but I hope they stay on the menu throughout the summer. Please update via Instagram (@bakersoutpost).
THE DISH: Local is focus for dinners at The Kitchen | Food Source link THE DISH: Local is focus for dinners at The Kitchen | Food
>>> Don't Miss Today's BEST Amazon Deals!
Originally Appeared Here