During various states of lockdown, a huge number of bars and restaurants have pivoted to offer delivery, including a selection of wines. Similarly, as countless retailers have moved online, wine subscriptions have seen a surge in popularity, with a steady and consistent increase over the past year. These are the best wine subscription services available for delivery.
Wine List 'By The Glass'
A brand new subscription concept from Wine List, 'By The Glass' is the next step in the evolution of the wine subscription, delivering a wine tasting experiences of three glasses, directly through subscribers' letterboxes. Allowing wine enthusiasts to continue exploring their own wine knowledge, without the issue of waste and expense that often comes with opening a whole bottle, By The Glass delivers three 100ml serves, with three wines delivered each month. Using a proprietary rebottling system to keep the wines fresh for up to two weeks, Wine List showcases indigenous grapes, unearthed regions, alternative styles, and lower intervention winemaking. In addition to the wines, subscribers are also given access to Wine List's home course, 'Wine Roots', combining physical and digital elements, plus virtual tastings.
To celebrate the launch of 'By The Glass', Wine List are also offering customers the chance to '#GiveAGlass' of free wine to a friend, anywhere in the UK. To register, customers simply enter a friend's email and address on the give a glass page of the website, available until the end of May.
The Wine List 'By The Glass' wine subscription service is priced at £19 per month. Further information can be found here.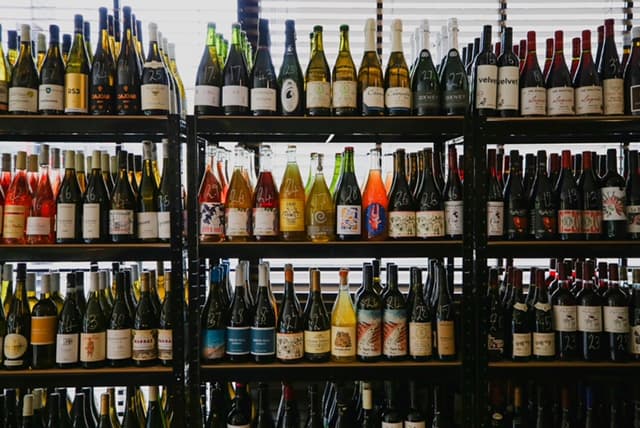 Peckham Cellars Club Del Vino Wine Subscription
Wine bar and neighbourhood restaurant Peckham Cellars has launched a new 'Club Del Vino' monthly wine club subscription. Delivering wine to customers' doorsteps each month, subscription options include four or six bottles (priced at £80 and £120, respectively), with subscribers able to choose all reds, whites, or a mixed case. London local and nationwide delivery options are also available, and the wine club has no sign-up fee or minimum membership period, making it possible to pause or cancel the wine subscription at any time. Club Del Vino membership also allows customers 10 percent off in the Peckham Cellars wine shop (both online and in store).
Each month, the Club Del Vino list is curated by Peckham Cellars co-founder and resident sommelier Ben McVeigh, who is constantly tasting new wines as they come into the shop and always looking to introduce new and interesting bottles to the list. Priority is placed on small-scale winemakers who use organic and biodynamic farming methods, and an emphasis on those producers who work sustainably and really care about the soil they grow their grapes in.
Peckham Cellars' Club Del Vino wine subscription is priced at £80 or £120 per month. Further information can be found here.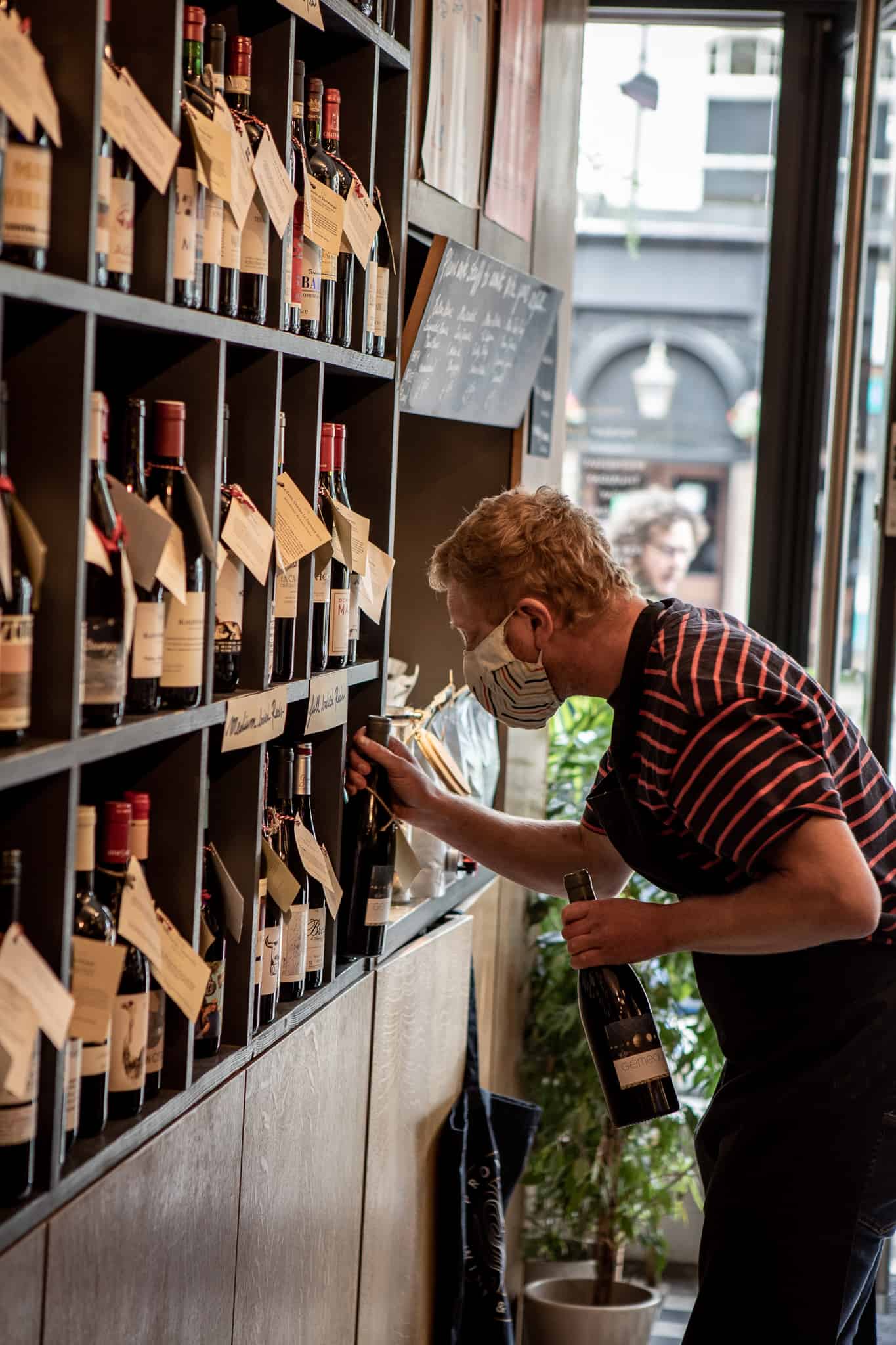 Provisions Monthly Wine Subscription
North London natural wine experts, Provisions have launched a new monthly wine subscription, available for nationwide delivery. Offering members an accessible way to explore a selection of lesser-known wines from small suppliers, each of the monthly boxes has a theme, containing six different wines to tell a story. Subscribers are invited to learn as they drink, with tasting sheets also provided with each bottle. Themes include the likes of single grape varieties, regions, or specific styles. For May, 'Orange Crush' is the theme, offering an introduction to skin-contact wines, showcasing bottles from Slovakia, Croatia, Burgundy, Southern Rhône, and Gascony.
Provisions' monthly wine subscription is priced at £120 per month, for six bottles. Further information can be found here.
Bar Douro Wine Club
With Wine List Confidential having recognised the restaurant as having the best Iberian wine list in London, Bar Douro has launched an online wine shop, making a small selection of wines from their cellar available to buy and enjoy at home. Featuring over 30 wines and ports from across Portugal. Bar Douro has also launched a wine club, delivering six Portuguese wines each quarter. Each wine subscription box includes six wines and in-depth tasting notes, with food pairing suggestions. A handful of exclusive wines are also available to members, and 10 percent discount is also offered on orders from Bar Douro's online shop (excluding wine boxes).
Bar Douro's Wine Club membership is priced at £120 per quarter. Further information can be found here.
Crispin Wine Club
Spitalfields all-day café and restaurant, Crispin has launched a Crispin Wine Club subscription service, offering bottles recommended by in-house sommelier Stefano Cazzato. Natural, biodynamic, and low intervention wines are the key focus, sourced from small producers and cooperatives, supporting small and independent producers using old world indigenous and rare grape varieties. Each case includes a selection of easy-drinking wines, plus some 'funky and wild' wines. Cases are available with three or six bottles, including a choice on colour and how regularly the subscription is received (every two, four, or six weeks). Each wine box delivery will also include a 20 percent discount code to use while dining at Crispin.
Crispin's Wine Club subscription service is priced from £55 per case. Further information can be found here.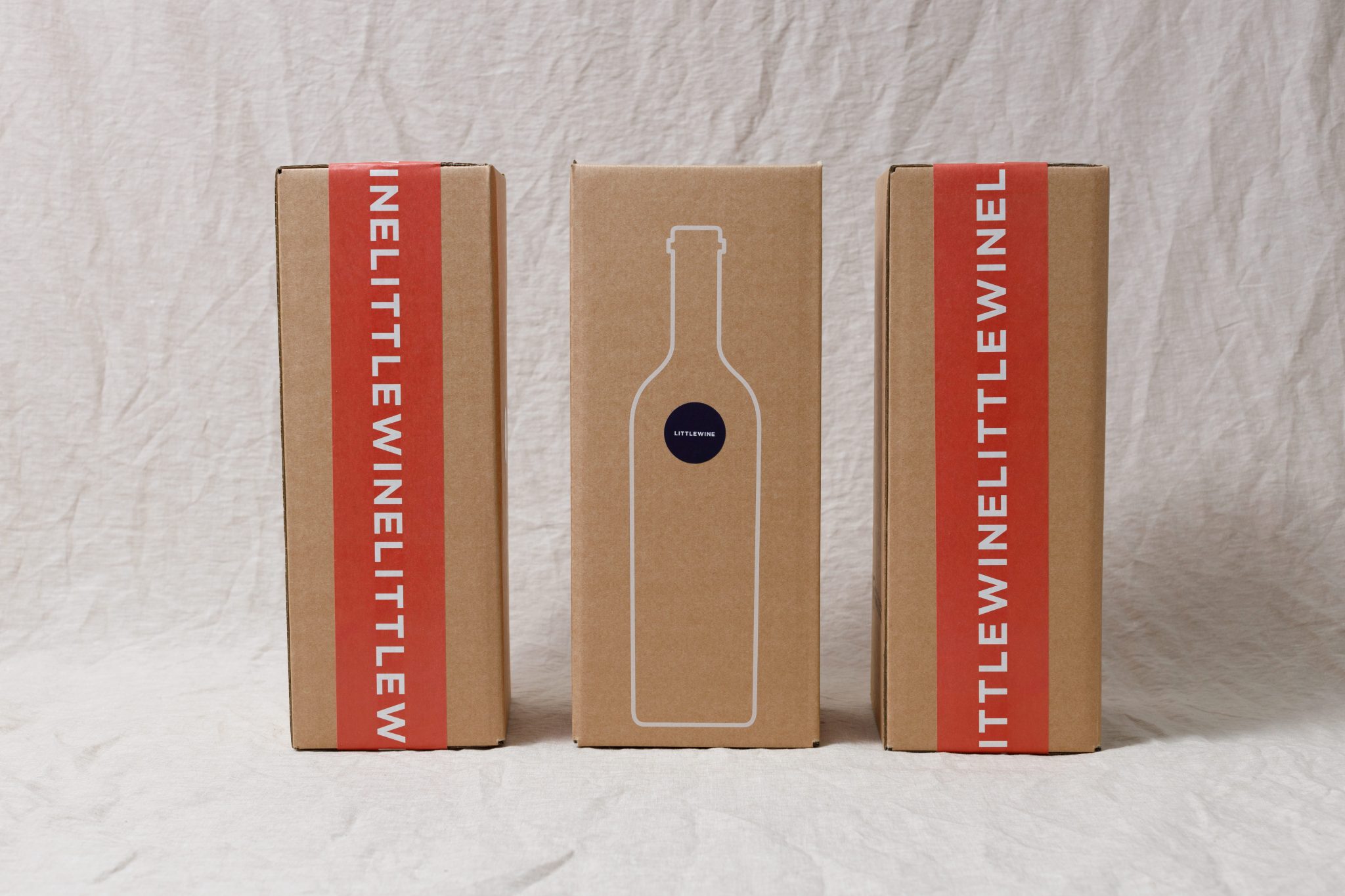 LITTLEWINE
An online destination for organic and natural wines, LITTLEWINE has launched a new LITTLEWINE Club subscription service. Priced from £50, the monthly subscription service provides carefully-curated packages of two wines, up to six (which include hard-to-find benchmark cuvées). All of LITTLEWINE's materials are made from recycled and/or compostable materials (even the tape is water-activated and made with soy-based ink, meaning it can go on the compost pile), and the wine will arrive carbon neutral to customers' doors. Each subscription is also accompanied by a 'Backstage Pass', which unlocks insights into the lives and minds into the people behind each bottle delivered.
LITTLEWINE subscription boxes are priced from £50 per month. Further information can be found here.
Shop Cuvée Natural Wine Subscription
During the first national lockdown, North London restaurant and wine bar, Top Cuvée, was temporarily rebranded as Shop Cuvée. Following the success of Brodie Meah and Max Venning's lockdown project, Shop Cuvée has opened the doors of bricks and mortar site just around the corner from the restaurant. Responding to overwhelming demand, Shop Cuvée offers nationwide next day delivery, stocking hundreds of natural wines, and has also launched a natural wine subscription service. Curated by the Shop Cuvée team, the rotating selection of natural wines are available in boxes of three or six bottles (£55 and £110, respectively). Subscriptions can also be paused or cancelled at any time, with no fees.
Shop Cuvée's Natural Wine Subscription is priced at £55 or £110. Further information can be found here.