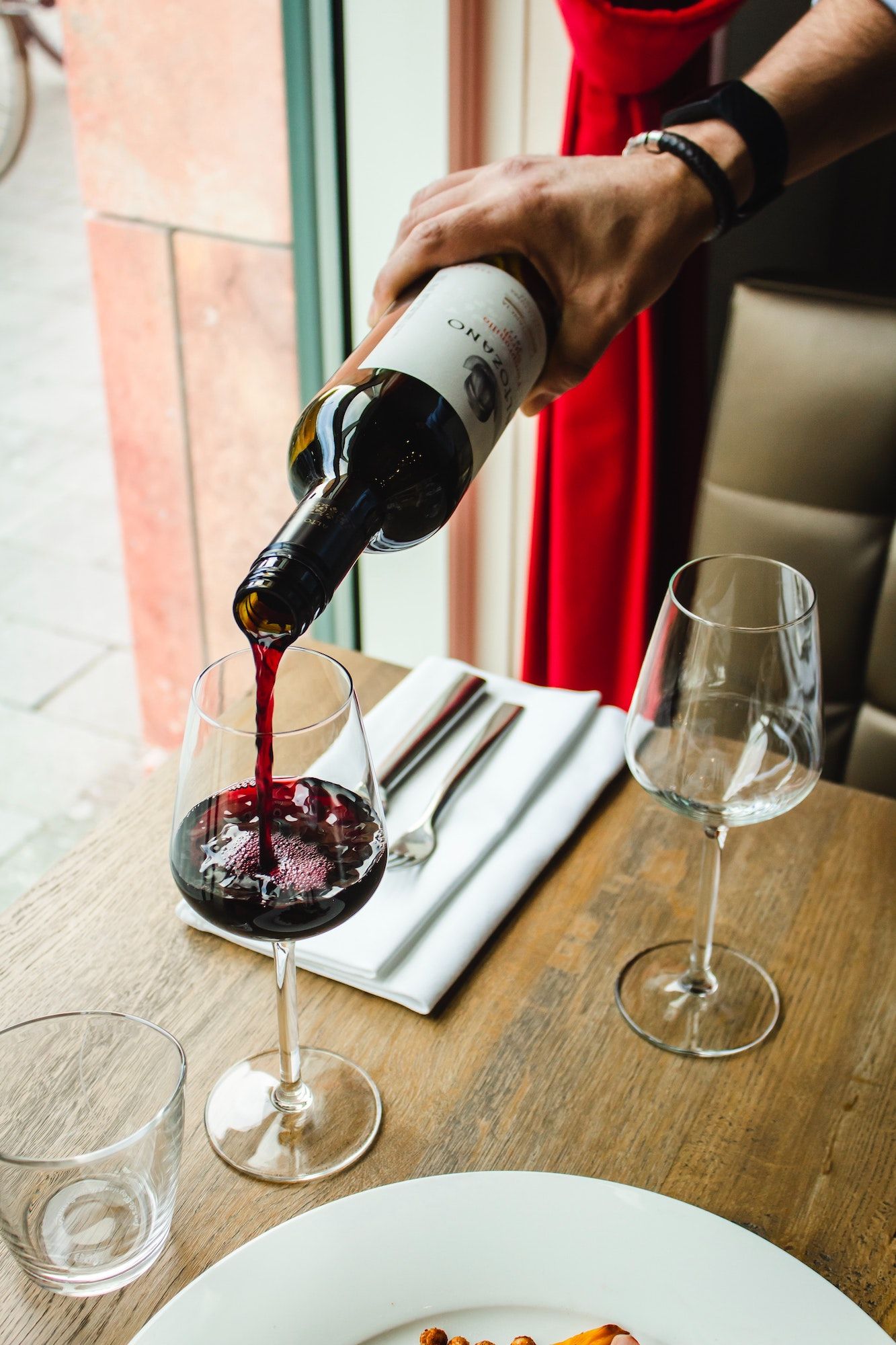 Food and wine pairing may not be new, but for the truly wine-dedicated, we're continuing our series covering food and wine matching from a wine-first perspective, up next is red Burgundy
Next up in our series on pairing meals with wine is red Burgundy (or just "Burgundy" to most devotees). The fervour for Burg in Asia is often attributed to its superior ability to match "Asian cuisine," especially compared with its burlier cousin, Bordeaux. However, I personally find this claim a little dubious, suspecting this may be a case of post-facto justification. Burgundy may go rather nicely with Beijing roast duck (though it depends on the sauce), but most collectors just want an excuse to drink their Burgundy, accompaniments be damned. 
Burgundy's challenge is that it is a subtle, idiosyncratic beast and any dish too explosive in flavour will quickly overshadow it. Anything sweet often makes it taste tart and thin.  Anything with excessive umami from soy or other fermented products may do the same. Thanks to new oak ageing, top Burgundy is rarely any more amenable to pairing with spicy dishes than red Bordeaux in my experience. So, in the interest of finding meals that will flatter these prized bottles rather than overwhelm or wreck them, I've tried to stick to options that are rich in flavour but not overly complicated.    
The Wine
The wines we are principally referring to here are those from the Côte d'Or, made up of the Côte de Nuits to the north (almost exclusively red) and the Côte de Beaune to the south (more famous for white). Red Burgundy is more monolithic than even white Burgundy in the sense that it is made exclusively from Pinot Noir (the Gamay grape, once Pinot Noir's Burgundian bedfellow but now relegated to neighbouring Beaujolais, was banned from the Burgundy's vineyards by Philip the Bold in 1395 for being "very bad and very disloyal"). 
Nonetheless, the category is diverse in the sense that it includes everything from the humble Bourgogne Rouge––though how humble can a wine that easily costs upward of US$50 be?––to Domaine de la Romanée Conti (DRC) Romanée Conti and Domaine Leroy Musigny, both of which will set you back around US$20,000. Common to all of the wines, be they modest or mighty, is perfumed fruit, silky texture and, in both the literal and figurative sense, translucency. This tends to make them marry well with dishes that have a similarly sensuous, caressing texture.
As a general rule, the less expensive the wine the lower the level of ripeness and hence alcohol, body and concentration, but the best Bourgogne Rouge will compensate with bright fruit, acidity and charm. The level of oak aromas and tannins present depends mainly on the quality level as there are no top-end wines that eschew oak entirely for style reasons alone. Therefore, dishes with aggressive elements like chili spice or strong fish flavours tend to be happier with less ambitious bottles.
Stylistically, the main divide is between the robust and the graceful. Among village wines––a value sweet spot that is usually identifiable by a hyphenated name and less eye-popping price tag––there are Gevrey-Chambertin (robust), Chambolle-Musigny and Vosne-Romanée (graceful) in the Côte de Nuits; and Aloxe-Corton and Pommard (robust) and Volnay (graceful) in the Côte de Beaune. The most expensive wines are likewise divided between the robust––most of the DRC stable, plus Domaines Dujac and Ponsot––with a rich, lusty character that unfurls slowly over the course of an evening; and the graceful––Jayer, Roumier, Mugnier––which deliver seductive fragrance and glossy fruit in a seemingly weightless frame. Before picking a meal, it's a good idea to figure out which style you've brought to the table. 
(Related: What You Need To Know About Wine Decanters, Plus 5 Shapes to Try)
Despite the fetishisation of Beijing Duck with Pinot Noir, I tend to find that the garnishes (the cucumber, green onion and sweet bean sauce) are anathema to all but the fruitiest of Pinots. I tend to prefer the Cantonese classic, roast goose, as long as the chef goes easy on the plum sauce. 
The exquisite fattiness of the goose waltzes gleefully with the silky tannins and brightening acidity of "graceful" Burgundies while the goose's subtle gaminess teases out earthy depths from more robust examples. Add a plate of crispy fried noodles with assorted mushrooms and leafy greens and you have the makings of a splendid long lunch. 
Many of the unctuous, fatty cuts of meat favoured by the French have made their way into hybridised Vietnamese dishes like Banh Mi or the less famous Banh Xeo (rice crepes).  Versions with texturally appealing mushrooms like cloud ear, Vietnamese termite mushroom and bitter boletes enhance your Burgundy by echoing its mouthfeel and sylvan savour but also amplifying its fruit because of their bitterness. 
The coconut milk and saffron or turmeric in the batter lend exotic grace notes, while the rice flour base adds an addictive chewiness that rhymes delightfully with Burgundy's supple texture. However, more prestigious bottles with lots of oak may clash with the scallions and fish sauce that give this dish punch.  
(Related: The Best Wines to Match With Asian Food)
While big hunks of beef tend to call for wines more substantial than the average Burgundy, the thinly sliced pieces favoured for these two versions of Japanese hot pot deliver meaty flavour without the (literally) mouth-filling texture of a steak. Textural elements like glass noodles (or udon in some versions) and mushrooms add interest to the match. 
Sukiyaki, being more of a casserole with added richness from a raw egg dip and generally more sweetness, may be a better choice for riper, more concentrated Burgs, while Shabu Shabu, more like a meat fondue and also more savoury, may be happier with a more ethereal rendition of Burgundy. 
(Related: Combining Our Love For Singapore's Hawker Food With Champagne)