Taste of the Valley: Kitchen Door plans a move downtown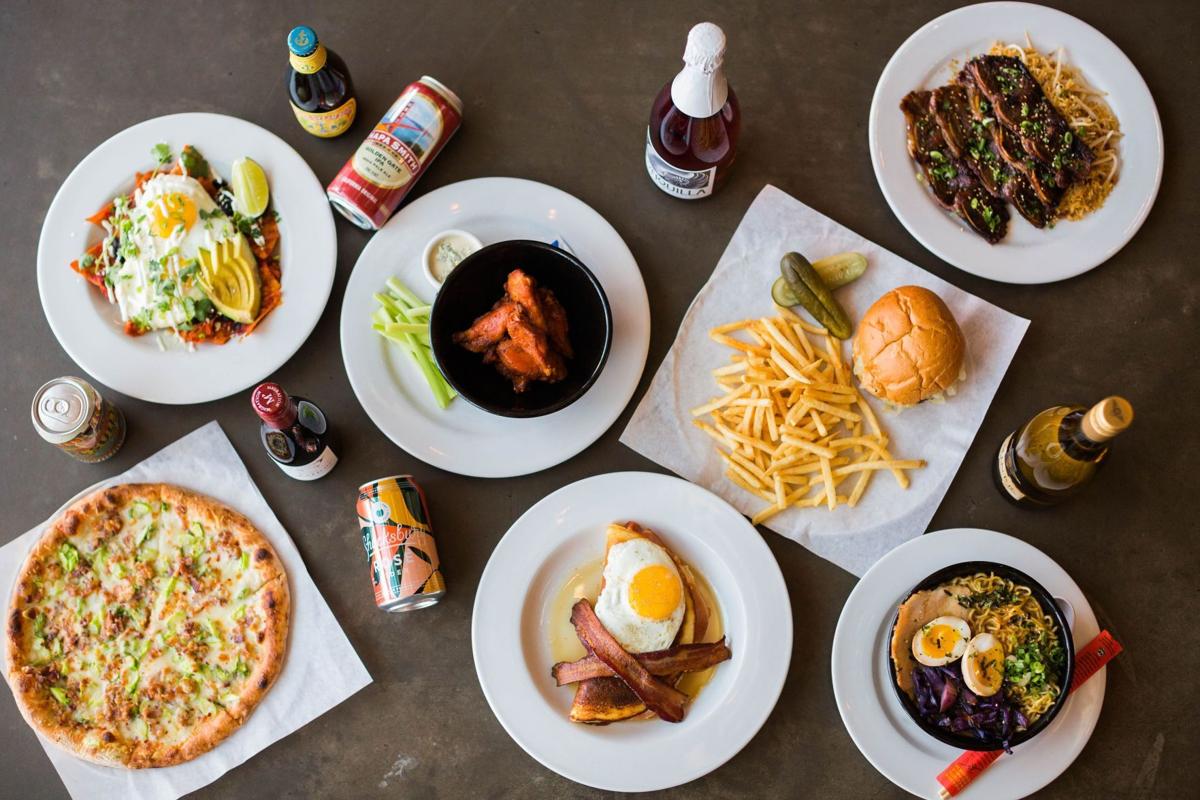 REGISTER STAFF

Kitchen Door plans a move
Kitchen Door restaurant will move to Napa's open-air downtown collective, First Street Napa, later this year. The restaurant, which has anchored Oxbow Public Market for a decade, will close that location in June 2021.
In winter 2021, the new Kitchen Door will open at its larger space at 1300 First Street, Suite 272, off the Clay Street Promenade. 
Chef Todd Humphries plans to refresh Kitchen Door's globally eclectic menu, while retaining classic favorites, including the roasted half chicken. 
Support local news coverage and the people who report it by subscribing to the Napa Valley Register.
In 2011, when Humphries co-founded Kitchen Door, the mission was to create a restaurant that would serve a variety of appetites.
"We wanted our cuisine to be sophisticated, but not fussy," Humphries said. "Our menu is elevated by the quality of our ingredients and the complexity of our flavors, but the dishes are approachable for every palate."
With comfort in mind, the downtown space will be designed to flow freely between the interior restaurant and bar, which opens onto the patio seating. 
"Kitchen Door is an established favorite in Napa, with an ambiance and menu that invites guests to relax," said Andrew Mazotti, director of First Street Napa. "With a loyal fanbase and great appeal for visitors, it's an excellent fit for downtown, and we look forward to welcoming them to First Street Napa." 
Steve Carlin, founder and managing partner of Oxbow Public Market, said he will be announcing the new tenant for the Kitchen Door space, possibly by the end of the week.  
A new season of Cheese O'Clock 
Cheese experts Janet Fletcher and Laura Werlin begin a new season of Cheese O'Clock, their series of you-are-almost-there Zoom tastings, on May 6.
This series celebrates American Cheese Month in May and showcases the finest domestic artisan cheeses.
They are joined every week by a guest cheesemaker and winemaker for a lively chat about cheese and wine, with listener questions welcomed.
Zoom registration is free; order each week's cheese collection and wines to taste along with them.
• Cheese O'Clock: Holy Cow!
The first show features Gloria Ferrer wines on Thursday, May 6, at 5 p.m., PT
Order cheeses and wines by April 23.
Guests are Brian Civitello of Mystic Cheese and Becky Paun of Gloria Ferrer
• Cheese O'Clock: Old, New, Borrowed & Blue
with Chappellet Winery, Thursday, May 13, 5 p.m., 
Order cheeses and wines by April 30.
Guests are Willy Bridgham of Four Fat Fowl and Dominic Chappellet of Chappellet Winery
• Cheese O'Clock: East Meets West
with Frog's Leap Winery on Thursday, May 20, 5 p.m. 
Order cheeses and wines by May 7.
Guests are Karen Bianchi-Moreda of Valley Ford Cheese and John Williams of Frog's Leap
• Cheese O'Clock: All in the Family
with Stonestreet Winery, Thursday, May 27, 5 p.m.
Order cheeses and wines by May 13.
Guests are Jeremy Little of Sweet Grass Dairy and Emily Pickral MS of Stonestreet
Spring at Meritage Resort & Spa
• Mommy & Me Princess Tea Parties and Superhero Snack Attack
Every Saturday throughout the spring, starting April 10, the Meritage Resort will be hosting tea parties and lunchtime experiences for families. Each week, the resort will alternate between two themes. The cost is $20 per child and $45 for adults. 
April 10 is a Mommy & Me Princess Tea, 11 a.m. to 1 p.m. with tea sandwiches, cookies and storytelling. April 17 will be a similar event for superheroes. 
• Spring & Summer Artisan Markets
Every third Sunday of the month, starting April 18, the Meritage and Vista Collina will be hosting a farmer's market, but with wine and live music. Focusing on Napa Valley artisans and purveyors of culinary products, the Artisan Market runs from noon to 3 p.m., followed by live music from local artists. The resort's gourmet food truck and on-site wine tasting rooms will also be open.
Photos: Napa's Culinary Institute of America (CIA) at Copia campus.
Napa CIA (Culinary Institute of America) at Copia
CIA at Copia
Copia gardener
Napa CIA (Culinary Institute of America) at Copia
Napa CIA (Culinary Institute of America) at Copia.
Napa CIA (Culinary Institute of America) at Copia
Napa Valley Vintners' 75th anniversary
CIA at Copia
In March of 2020, the daily lives of Napa County's health care providers changed dramatically. A year into the pandemic, they reflect on the m…
A Harley-Davidson restored by the late Jack Christianson was stolen in 2018. Over the last few weeks, St. Helena recovered it and returned it …
CalVet, which runs the home, declined to say whether security had been heightened since 2018. Some officials say additional security isn't nee…
An unassuming plant has produced a giant stalk for the first time in over 20 years in a Napa yard. What do you make of it? 
Three of Brandan Nylander's relatives filed suit March 15 in connection with his death  following an April 2020 vehicle pursuit.
Take a sneak peek inside a new Napa tiki bar, Wilfred's Lounge, planned to open this summer. 
Abide Medical Cannabis Dispensary is now open in downtown Napa.
Disagreement over extending a 120-day pay-raise requirement beyond supermarket workers puts an ordinance on hold, at least for now.
This retro midcentury modern style can be found in neighborhoods around town. What was old is now cool. 
COMMENTARY: Kevin Courtney: You hear stories. Now I was going to find out for myself.