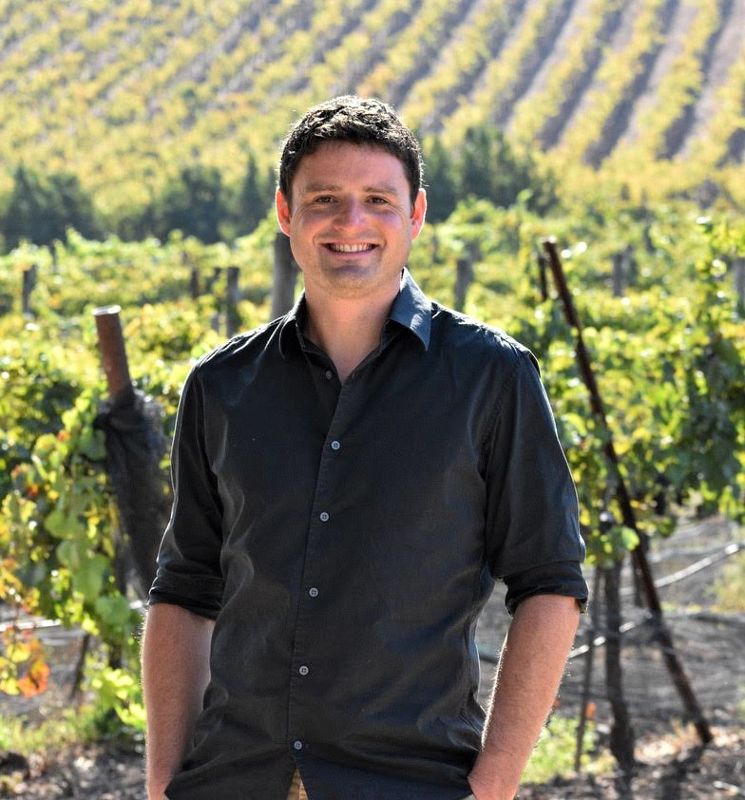 SONOMA, CA (March 17, 2021) – Forty years ago, a pioneering Napa Valley Cabernet Sauvignon winemaker followed his heart to the cool-climate, wind-swept hills of Carneros to find a terroir perfectly suited to Pinot Noir — the grape he was raised with in Germany. Walter Schug, the founding winemaker for Joseph Phelps, passed away in 2015, but his legacy is kept alive by his children and a new, young German-American winemaker bringing modern touches to the estate's European-styled wines. 
"We feel incredibly fortunate to be celebrating our family's rich winemaking history and carrying on the passion of our father into a new chapter with a dynamic new winemaker," said Managing Partner Axel Schug.
Schug's heritage goes beyond its 40 years in Sonoma, spanning a century that goes back to a Pinot Noir estate in Germany's Rheingau region originally planted in the 12th century. Then came the historic era in Napa Valley where Walter led grower relations for E & J Gallo, helping manage one-third of Northern California's vines, before moving to Phelps where he crafted the inaugural Insignia bottling and received the first 99-point score from Robert Parker. His love of Pinot Noir led him to establish his own label, first made at Phelps after that winery stopped producing the variety, and eventually to put down roots with his own estate vineyard and winery in Carneros.
Schug is highlighting that rich history with its lot for the 2021 Sonoma County Barrel Auction, a library offering that reflects a new category for the event. "A Carneros Decade" includes two large formats of Schug's 1995 and 2005 Carneros Pinot Noir wines made by Walter. The 5-liter bottles come in their original wooden cases and have been aging in Schug's caves since bottling. 
Schug focuses on Pinot Noir and Chardonnay from its Carneros estate as well as partner vineyards elsewhere in Carneros and the Sonoma Coast. The winery also produces Bordeaux varieties sourced from premiere Sonoma County sites, a tribute to Walter Schug's work at Phelps. The wines are made by Johannes Scheid, 35, who met Walter at their shared alma mater, Germany's premier college for the wine industry. The 2019 vintage that Schug is now releasing marks Johannes' debut.
Raised on a small winery in the Mosel Valley of Germany, Johannes developed a passion for the European style of winemaking from working in the family business as well as summer trips with his parents and sister through the continent's wine regions. He studied Viticulture and Winemaking at Geisenheim University where he first met Walter after an annual presentation, and, after inquiring about the possibility of a harvest internship, was hired on the spot for a 2009 position at Schug. After stints in wine production in Germany and New Zealand, Johannes returned to Schug in 2016 as assistant winemaker before being named head winemaker. 
"The foundation of any great wine is quality fruit, so for me, everything begins in the vineyard," said Johannes. "It's essential as a winemaker to be in harmony with the sites, starting with pruning all the way through fruit development and finally, deciding the optimal time to pick. In the cellar, we take a hands-on, but gentle and low-intervention approach, guiding and allowing the wines to fully express themselves." 
Since its inception, Schug has been a family affair, with Axel and his sister Claudia now guiding the operations of the 30,000-case winery with bottles sold across the U.S. and on four continents. Today they are preserving their family's rich winemaking legacy for generations to come.
"We are so proud to be the stewards of a 100-year-old Pinot Noir winemaking tradition, with the last 40 years firmly rooted in beautiful Sonoma," said Claudia Schug, who returned to California in 2017 after spending decades in the wine business in Germany, including managing the European export market for Schug.
Schug Carneros Estate Winery is open to visitors by appointment Thursday through Sunday for wine tasting and cave tours. Please visit https://schugwinery.com/visit for more information or call 707.939.9363.
About Schug Carneros Estate Winery
Schug Carneros Estate Winery was founded 40 years ago by Walter Schug, the founding winemaker for Joseph Phelps Vineyards. Drawing on his extensive experience in the production of fine wines in both Europe and California, Walter, along with his wife Gertrud, established the winery in the cool marine climate of the Carneros appellation. Today, the winery is owned and operated by Walter and Gertrud's children Axel and Claudia, who carry on Walter's legacy along with German-American winemaker Johannes Scheid. Beyond its 42-acre estate vineyards, the winery sources grapes from many of Sonoma County's premier wine grape growers. Schug wines are available direct from the winery, across the United States, and in over a dozen countries worldwide. Surrounded by estate vineyards, Schug Carneros Estate Winery lies sheltered on a hillside five miles south of the historic city of Sonoma with sweeping views of the Carneros region and Sonoma Valley. For more information, visit www.schugwinery.com