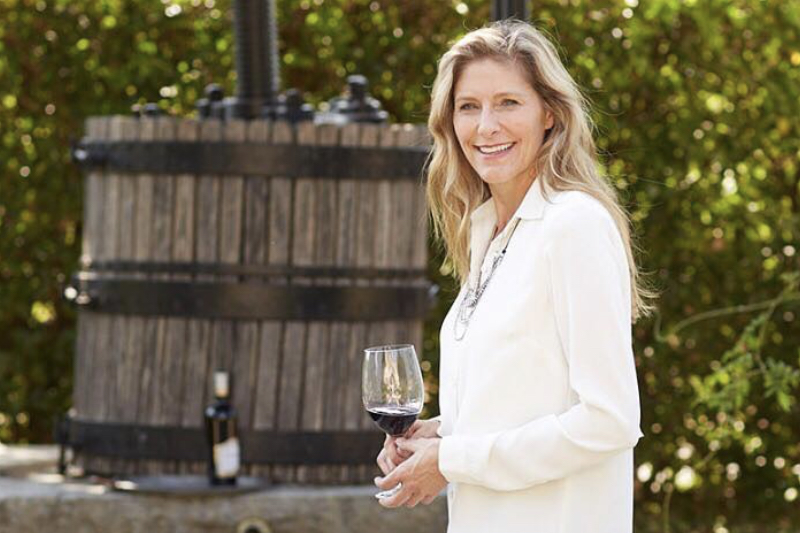 SANTA ROSA, Calif. —Sarah Quider has been promoted to Vice President of Winemaking for Foley Family Wines, joining the rarified ranks of influential winemakers who are shaping Sonoma County's wine industry. Following Foley's acquisition of Ferrari-Carano Vineyards and Winery, where Quider was Executive Winemaker, her role has been expanded to oversee winemaking for the company's entire Sonoma County portfolio, including renowned brands such as Chalk Hill, Lancaster and Sebastiani. 
"This is a once-in-a-lifetime opportunity to have a real role in shaping some of Sonoma County's greatest brands, and I'm incredibly honored to be in this position," says Quider.  "It's gratifying to know that the hard work and passion I've put into my work for over 20 years have been recognized and will be a lasting part of this region's legacy."
Quider began her winemaking career at Ferrari-Carano in 1995, when she was hired as a harvest intern. After a four-year stint at Jordan Winery while completing a degree in Viticulture and Enology at the University of California, Davis, she returned to Ferrari-Carano in 2003 as assistant winemaker and quickly progressed through the ranks. During her tenure with Ferrari-Carano, she has assumed various winemaking roles, working with the brand's white wines and pinot noir programs prior to taking the helm as Executive Winemaker in 2014.
As Vice President of Winemaking, Quider provides leadership, guidance and support to winemakers at each of the Foley Family Wines properties with the goal of elevating its highly-acclaimed estate wines.
Her winemaking approach emphasizes gentle techniques and careful blending. "My goal is to make complex, intense and seamless wines that strike a balance between rich and delicate," she says. 
When she is not making wine, Quider pours her passion into her active family life, enjoying outdoor adventures like skiing, gardening, running and biking with her two college-aged children.
About Ferrari-Carano Vineyards and Winery
Nestled in picturesque Dry Creek Valley, Ferrari-Carano Vineyards and Winery has been home to award-winning wines, exquisite gardens and breathtaking vineyard views for more than 35 years. At the beautiful Italianate hospitality center, Villa Fiore, guests may stroll lush gardens and taste wines in the Villa Fiore Wine Shop, at the Enoteca bar in the underground cellar, outside on Il Terrazzo, or on the Sycamore Terrace overlooking beautiful vineyards. Spanning 1,200 acres across three counties, Ferrari-Carano's 24 certified-sustainable estate vineyards provide the grapes that go into its esteemed wines. Ferrari-Carano is one of the region's leaders, setting the bar for the highest standard in hospitality, wine quality and sustainability. More information is available online at www.ferrari-carano.com