Nimmi Malhotra
8 March 2021
To honour women in wine, each week, we profile upcoming and established sommeliers. Each of these women has won the admiration of their peers with accolades and awards. It is a small community, and they are encouraging young sommeliers by setting a strong precedent.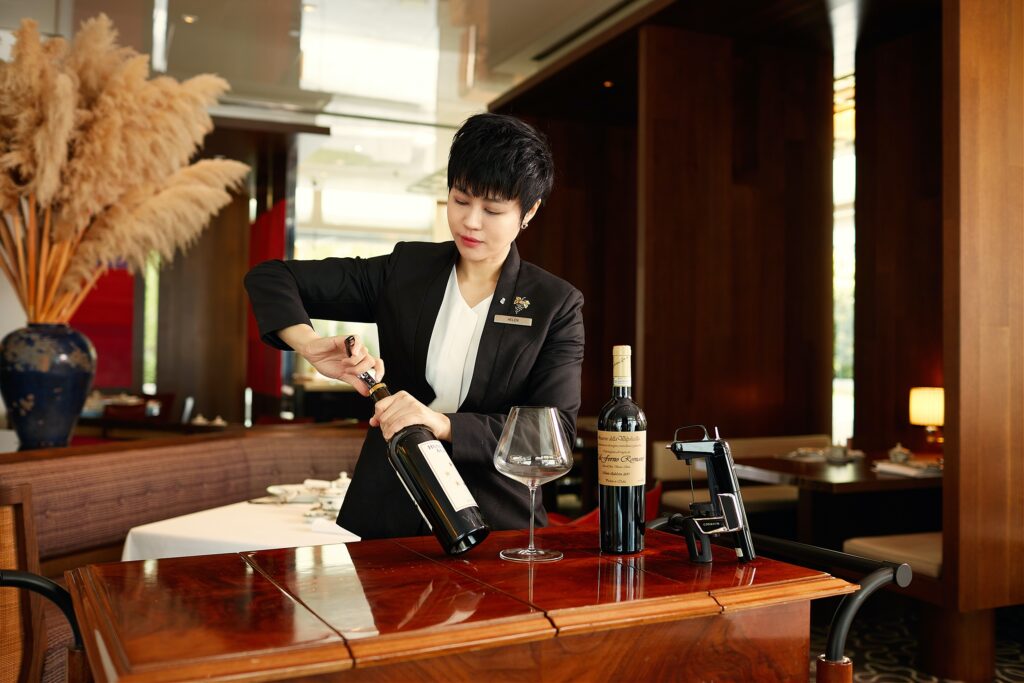 Helen Chong, Sommelier, Summer Pavillion              
Born and raised in Singapore, Helen discovered wine quite by accident. Ten years ago, she stumbled on her mother's secret wine stash of fortified Merlot from Hawke's Bay. Her first taste piqued her curiosity and led her on the sommelier path. She has since gleaned 10 years' experience working at Michelin star restaurants. 
How did you become a woman in wine?
In 2011, I was looking for a career change, and the inspiration came from my mum's cupboard. I knew I had to learn more about wine, so I scoured the internet about wine basics, gained certifications from WSET and CSW, and was finally hired as a sommelier! I have worked at La Terra and Michelin star Les Amis, and now, I am working with Summer Pavillion at the Ritz Carlton.
You moved from a French restaurant to a Cantonese restaurant. How was the transition?
It was an exciting move on three levels. First, I got the opportunity to develop a wine list to suit my new clientele and my experience at Les Amis came in handy. I added more regions, new world wines and some artisanal gems as well. Then, the clientele offered me a challenge in that they ordered more tea than wine! I enjoyed recommending them wines to savour with Cantonese dishes. Lastly, I developed my wine pairing knowledge to confidently recommend them fantastic pairings like a soft tannin, medium body pinot noir with steamed fish in black bean sauce.
You've taken a shining to artisanal producers. How is it being received with the clients?
I love these gems from small producers; they are handcrafted and made with so much passion. I am working on developing the grower champagne section. For example, I recently added Chartogne-Taillet Cuvée St-Anne to my list; it is a very approachable mineral-driven champagne with apple and lemon zest notes and layers of complexity. I designed a Dim Sum and Grower Champagne Dinner to showcase the producers and the pairing dynamics. It was very well received by our clients.
Lastly, given that we are celebrating women is there a leading woman in wine who inspires you?
I admire women winemakers, like Anne Claude Leflaive. She was so passionate about her land. Equally, I look up to Helena Masters, winemaker at Ata Rangi winery, Marlborough, New Zealand. I met her in person two years ago in Singapore, and I was moved when she shared her experience of carrying her baby on her back while trimming vines in the vineyards. These beautiful women impress me and inspire me to pursue higher education and skills. Most importantly, it motivates me every day to be the best Sommelier I can be.