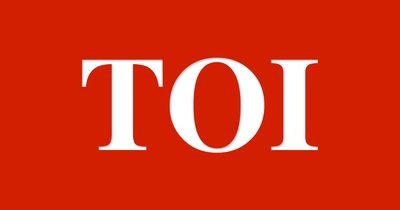 Nashik: The unseasonal rain that lashed Nashik district on January 7 took a heavy toll on the grape vineyards.
According to resident deputy district collector Bhagwat Doifode grapes across 342 hectare where damaged. In Niphad alone, grapes in 210 hectare were damaged, while in Dindori, 130 grapes hectare of grape vineyards were affected. In Yeola taluka, meanwhile, the rain damaged 12 hectare of grapes vineyards. In many cases, the heavy rains caused the grapevines to collapse, while in other cases, waterlogging affected fruit development.
Across Nashik district, the rainfall affected crops in 402.6 hectare — including 342 hectare of grape vineyards. The other crop to feel the brunt was mango — 12.8-hectare plantation in Peth taluka and 9.8 hectare in Trimbakeshwar taluka were damaged.
Across the district, 694 farmers in 49 villages suffered crop damage. Niphad taluka was the worst hit as 419 farmers in 30 villages here were affected. The damage in Dindori taluka was limited to four villages, but 200 farmers have suffered losses here.
"This year, we thought the climate would be fine and the Covid-19 losses could be recovered. But the climate has now threatened our future. Grapes grown on my entire 0.7 hectare of land have been damaged badly," said Keshav Patil, a farmer in Niphad.
The administration has said that initial crop damage was estimated at 402.6 hectare and the same has been conveyed to the government. The final assessment would be carried out soon and that too would be conveyed to the government so that it can decide on the ways to help the farmers.

FacebookTwitterLinkedinEMail