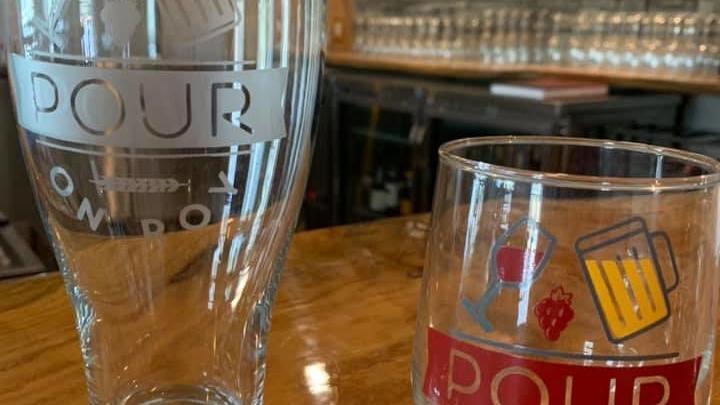 CP Coworking recently opened on the Old Courthouse Square in historic downtown Crown Point.
People can rent workspace in the shared office in the Chase Building at 115 S. Court St.
"We are a shared office concept with private offices and an open workspace environment," owner Kate Lunn said. "There's 11 private offices and a total of about 3,400 square feet."
Most of the private offices have been rented but there's still plenty of coworking office space with high-speed internet, printing, a business mail address and shared secretarial services, with a full-time assistant working 9 a.m. to 5 p.m. on weekdays.
The office, however, can be accessed at any time whether one is burning the midnight oil, needs to print important documents or conduct a business meeting in the conference room.
"It's membership-based," Lunn said. "It could be a day trader renting it out for $25 a day or monthly membership for $99 a month. Everything is flexible."
Private offices can be leased out for a minimum of three weeks at a time. 
"We've got the self-employed and a couple of start-ups," she said. "It should appeal to the kind of commuter who before COVID was traveling to the city to work but would still like corporate, professional conditions. Our target market is people who used to travel to Chicago five days a week but now do so only twice a week, or people who work at home and want a place to go. Also, we have tutors after school."
Lunn was inspired by We Work, the national firm with coworking space in Chicago and other major cities. She may open more locations in the future.
"The space kind of spoke to me," she said. "I thought this is perfect. I've been to We Work workplaces in Chicago and felt Crown Point needed something like that, especially as people work more remotely."
CP Coworking also is in the process of building out a podcasting studio with professional recording equipment that could be rented out to anyone looking to put out a podcast.
"I just want to make it a part of the community," she said. "We'd like to have talks where people listen to a lecture and learn something or a member gives a presentation. We just want to offer something back to the community."
People can sign up to rent space there online or by calling 219-769-0733.
For more information, visit www.cpcoworking.com or facebook.com/CPCoWorking.
>>> Don't Miss Today's BEST Amazon Deals!
Originally Appeared Here