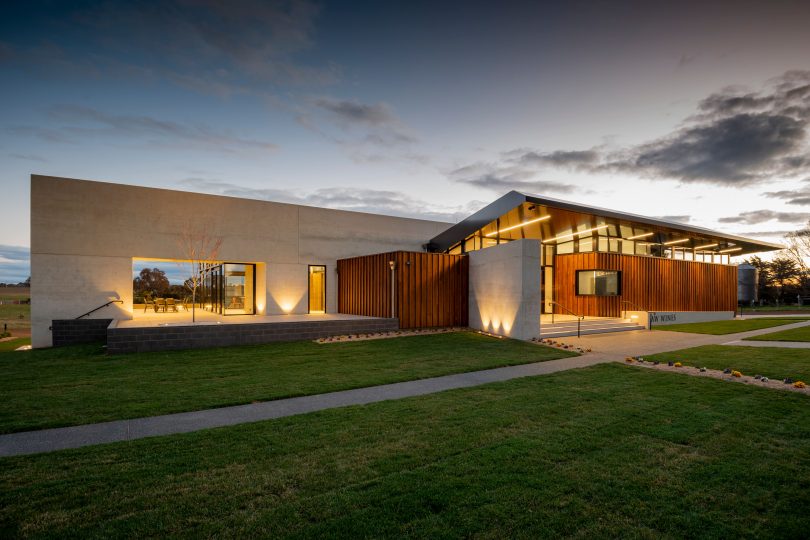 Shaw Wines cellar door at Murrumbateman. Photo: Supplied.
Getting out and about in the region has never looked more appealing with so much happening to keep everybody entertained.
Are you expanding your horizons when it comes to whiskey and wine? Shaw Wines is offering a premium tasting experience, while Yazzbar in Yass can teach you all about whiskey.
Are you looking for a family experience? The new Riverside Park Playspace has its grand opening in Goulburn with a community barbecue to celebrate.
Just want to try something different? The Sydney Writers' Festival will be livestreamed in Merimbula on Saturday, 1 May; Narooma Photographic Society's exhibition opens on Monday, 3 May; and you can go on a wander of wonder at Royalla's best-kept secret.
In Tarago, there will be a small farm workshop on Sunday, 2 May, for people who might be considering a move to the land.
Weekly Newsletter
We package up the most-read About Regional stories of the past week and send direct to your inbox every Thursday afternoon. Subscribing is the easiest way to keep up, in one hit.
Market lovers will enjoy the CWA Country Market in Bega and Yass Community Market happening on the weekend.
Have a great week, everyone!
All week
When: Every Wednesday and Thursday from 10:30 am to 2:45 pm
Where: Shaw Wines, 34 Isabel Drive, Murrumbateman
Cost: $275 per person. Tickets available here. For more information, visit the Yass Valley event page.
Looking for a premium wine tasting experience? Head to Shaw Wines, located 30 minutes from Canberra.
Indulge in a premium guided wine tasting experience in the private cellar. Finish the experience with a glass of estate wine and a vineyard platter upstairs in the venue's comfy lounges or out on the terrace while overlooking the vineyard.
Narooma Photographic Society exhibition
When: Monday, 3 May, to Saturday, 29 May, 2021
Where: Narooma Library, Field Street, Narooma
Cost: Free.
Check out this exhibition from Narooma Photographic Society. Featuring 15 lovely landscapes, this exhibition showcases photos from members with varied interests, styles and levels of experience.
Narooma Photographic Society meets twice a month, with one night dedicated to competitions and the other to technical training and insights. People of all skill levels are welcome to join.
For more information, click here.
Whiskey lovers will be in for a treat at Yazzbar in Yass. Photo: Yazzbar.
Friday
When: Friday, 30 April, from 8:00 pm to 11:00 pm
Where: Yazzbar, 81 Comur Street, Yass
Cost: $80 per person.
Head to Yazzbar in Yass for round two of 'Whiskey vs The Rest', a Friday night tasting of worldwide whiskeys selected and presented by local whiskey legend Dennis Hart.
It will be an evening of whiskey education, drinking and matching canapes, and spots are extremely limited.
Call Deb on 0434 105 119 to book your spot. For more information, visit the Yass Valley event page.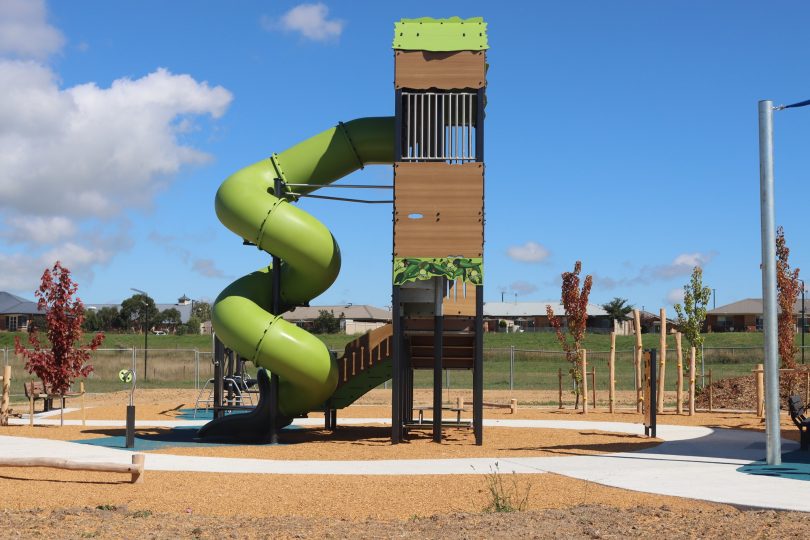 The Riverside Park Playspace in Goulburn will have its grand opening on Saturday, 1 May. Photo: Goulburn Mulwaree Council.
Saturday
Riverside Park Playspace grand opening
When: Saturday, 1 May from 11:00 am to 1:00 pm
Where: Riverside Park Playspace, Quiberon Way, Goulburn
Cost: Free.
Goulburn Mulwaree Council is pleased to announce the official opening of the Riverside Park Playspace.
Bring your picnic rug and enjoy the opening of this new park with a ribbon cutting ceremony and a free community barbecue provided by Goulburn Lions Club.
Sydney Writers' Festival Livestream
When: Saturday, 1 May from 10:00 am to 5:00 pm (two sessions)
Where: Regional Learning Centre, Merimbula
Cost: $15 per person with free popcorn provided.
The two sessions of the 2021 Sydney Writers' Festival will be livestreamed in Merimbula.
The first session will feature celebrated journalist Barrie Cassidy and a range of experts and colleagues with Opposition and Dissent, and Pulitzer Prize-winning author Isabel Wilkerson with Caste: The Lies That Divide Us.
The second session will feature a conversation between Sarah Krasnostein and Helen Garner, followed by Australian literary legend Richard Flanagan and journalist and author Laura Tingle.
Book for the morning and afternoon sessions online.
Yass Community Market is held fortnightly. Photo: Visit Yass Valley.
When: Saturday, 1 May, from 10:00 am (held fortnightly)
Where: 62 Comur Street, Yass
Cost: Free.
Yass Community Market is held on the first and third Saturday of the month at Yass Memorial Hall. Stalls include a variety of local produce including jams, sauces, oils and baked items, along with arts and crafts.
Come and have a coffee, relax and enjoy the ambiance – and perhaps take in a local vineyard for lunch.
For more information, visit the Yass Valley event page.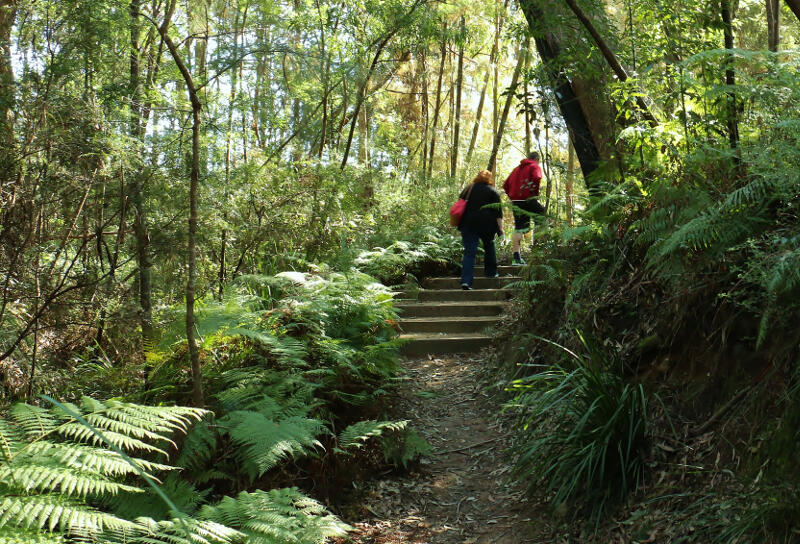 Wander through Royalla's best kept secret. Photo: Supplied.
Wander of Wonder: The Best Kept Secret in Royalla
When: Saturday, 1 May, to Sunday, 9 May – all day
Where: Royalla Common, 317 Royalla Drive, Royalla
Cost: Free.
Feel the temperature drop as you step into the sheltering arms of this living cathedral, a remnant feature of the original property at Royalla Common.
Queanbeyan-Palerang Regional Council invites you to explore this magical place, imagining it as home to griffins or fairies.
See council's website for more information and a map.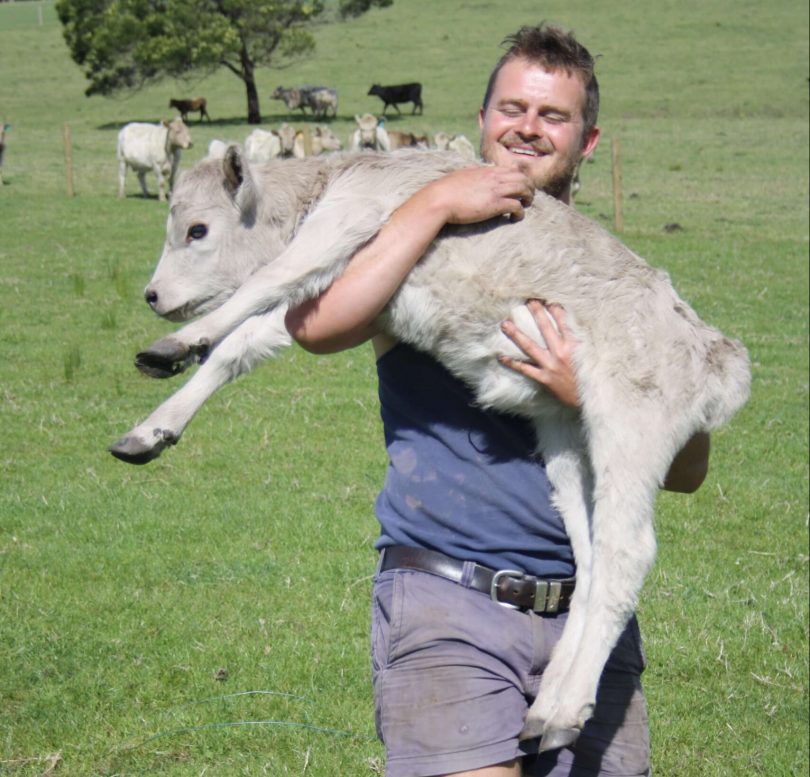 The small farms workshop on Sunday, 2 May, will cover all things small farming. Photo: Niree Creed.
Sunday
Enterprises for Small Farms workshop
When: Sunday, 2 May, from 9:00 am to 3:30 pm
Where: Tarago
Cost: $27.50, register online.
At this workshop, participants will discuss starting a small farm enterprise and hear from farmers who have done just that.
Speakers include Steph Helm from The Vintner's Daughter winery and vineyard; David Hilhorst, a small farmer and NSW Department of Primary Industries bushfire recovery officer; and Peter and Penny Dagg from Eastern Dorpers and White Dorpers.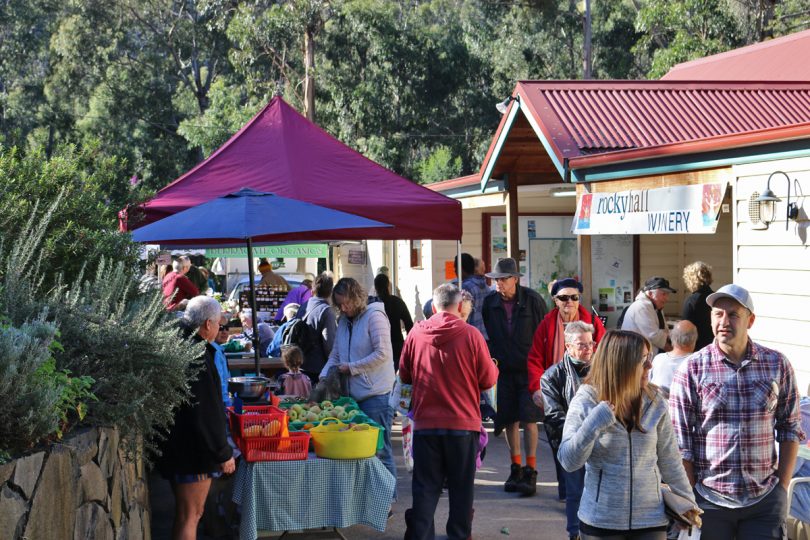 Everybody loves a regional market. Photo: File.
CWA Country Market at Bega Showground
When: Sunday, 2 May from 1:00 pm to 5:00 pm

Where: Bega Showground

Cost: Free.
As part of the Country Women's Association's annual state conference, the Far South Coast Group (FSCG) is organising a CWA Country Market.
With 400 CWA members from around NSW visiting Bega, the FSCG CWA want to showcase what's special about the South Coast region with a market filled with delicious local food and arts and crafts.
Stallholders confirmed include Mystery Bay Kelp; Johanna Weiss with her artwork on linen; Jody Vassallo with her Farmer cookbook and Brave-Bottomed Wombat children's book; and Three Fat Ladies with their delicious regional food.