New owners of Calistoga's Brannan building propose restaurant, wine education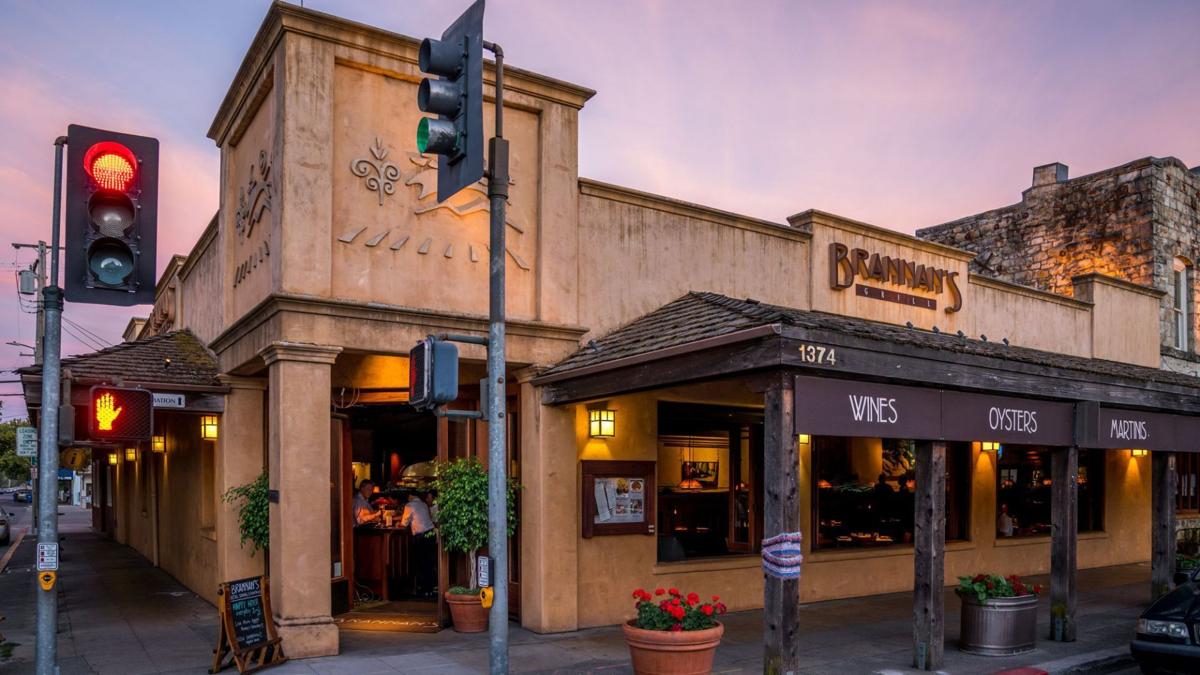 FOR THE WEEKLY CALISTOGAN

The new owners of the Brannan's Grill building in downtown Calistoga are proposing to turn the empty building into a restaurant, tasting room, and demonstration winery. The business would also have a retail component.
Lawer Estates, with vineyards in Calistoga and a tasting room just down the street from the Brannan building, have submitted a proposal to the Planning Commission which will be considered on April 28.
Brannan's Grill, on the corner of Lincoln Avenue and Washington Street, closed in 2018 and the building has since sat empty.
In a description of the proposed business to the city, it would be open seven days a week from 10 a.m. to 10 p.m., and would employ six full-time employees and 10-15 part-time employees, depending on customer traffic.
As for wine production, no grapes would be crushed on-site, and wine production would be limited to 1,200 gallons (20 barrels or 500 cases). Bottling would be done with a small portable bottling line.
The retail portion of the business would feature items such as art from local artists, books on food and wine, wine serving utensils, and other wine paraphernalia. The store might also carry locally sourced artisan goods. 
Betsy Lawer also stated that "other than fresh paint and new carpeting, it will feel the same as the old Brannan's."
At the April 28 meeting, the Planning Commission will also consider an application from Calistoga Inn, Restaurant & Brewery for expansion of its brewery facility, and sign permits for Aubert Wines, and Elusa Winery. 
Local law enforcement cooperated in arresting a motorist who led officers on a vehicle chase that ended with a police K-9 subduing the suspect.
Multiple law enforcement agencies in Sonoma and Napa counties teamed up to apprehend a residential burglary suspect who rammed an American Can…
A 30-year-old Vallejo woman was being held at the Napa County jail as a suspect in garage and RV burglaries in north Napa.
Napa police received multiple reports of a man destroying property as he walked through the central city.
Napa Police reported stopping a vehicle on the 400 block of Soscol Avenue that was the subject of a felony warrant for involvement in a side s…
One person was wounded in the arm Saturday during gunfire in south Napa, police reported.
A driver and her passenger were arrested on weapon allegations after a traffic stop for a Vehicle Code violation, Napa Police said.
A former employee at Wendy's restaurant on Trancas Street was arrested after a customer discovered a video camera in a bathroom stall.
Napa Police were called to Raley's supermarket on Soscol Avenue where staff had detained a man suspected of stealing alcohol.
FEB. 17: City of Napa police responded to a report of a stolen vehicle at the 7-Eleven store at Silverado Trail and Clark Street. The victim l…