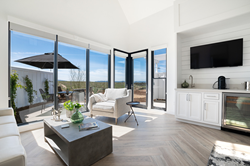 The New Inn, Temecula Valley Southern California Wine Country
TEMECULA, Calif. (PRWEB)
March 02, 2021
Temecula Valley is ready and enthusiastic about welcoming back Southern California residents. The destination continues to grow in popularity and offerings. As the region matures, more winemakers, chefs, and entrepreneurs are attracted to the destination. Even with current COVID-19 restrictions, tourism businesses are confidently opening during the pandemic. Sunday through Thursday staycations are highly recommended for a slower pace, even more open spaces, and better rates.
This wine-plus destination is ideal for a safe getaway with its outdoor spaces and activities, as well as cleaning protocols and social distancing in place. Here are some of the newest things to do, dining options, and places to stay.
New Things to Do
Temecula Wine Country E-Bike Rentals allows visitors to get on the trails and explore the region with state-of-the-art electric bikes. The bikes are designed to make the ride smooth and easy on paved and dirt roads, no matter the fitness level. Each bike is equipped with water bottle cage, cell phone bracket, lock, helmet, maps, picnic bag (available for rent), and drawstring bag for personal belongings (for rent or purchase). Delivery is available at no charge or takeoff onsite in wine country.
De Portola Estate Winery will be opening its tasting room this spring. The winery is perched high on a hill providing magnificent views. Eight local families partnered to build a legacy project for themselves and their families. The winery is named after the Spanish explorer Gaspar De Portola, who led the first extensive exploration by land from San Diego to San Francisco. The winery celebrates the region's Spanish roots with a world-class modern touch. Winemaker Paul Warson previously was making wine in Napa then Santa Ynez Valley. The winery also includes Gaspar's Restaurant. The restaurant will feature a gourmet designed menu, indoor and outdoor dining, and modern romantic décor.
Bolero at Europa Village is nestled on more than 45 acres of rolling hills and vintage terroir in the Temecula Valley Wine Country. Bolero – the first of the three distinct destinations within Europa Village – boasts 10 private casitas, a boutique filled with exclusive treasures, a Spanish-inspired restaurant, and several meetings and groups space as well as a beautiful wine cave and tasting room for wine and olives. The property boasts 10 private casitas, completed with luxurious vaulted ceilings, a private courtyard, and digital access to a host of exclusive resort amenities, this captivating retreat envelopes a Spanish ambiance. Bolero Restaurante embodies the taste of Spain. Featuring breakfast, lunch and dinner, this unique dining experience will take you on a culinary journey. The menu celebrates the centuries-old tradition of dining and drinking together in Tapas style. Whether it is seafood, steak, roasted vegetables, olives, or the finest cheeses and charcuteries in Europe, the meal is shared by all. For those who are interested in a less formal dining experience, The Cantina at Bolero – a rustic bar – features a curated menu of tapas, house wines, fine spirits and cocktails, in addition to private label beer selections. Bolero has 13 indoor and outdoor venue options totaling 15,315 square feet.
New Dining Options
Small Barn, located in Old Town Temecula, is a modern bistro offering casual but elevated indoor and outdoor dining experiences. The menu inspired by the classic preparations found at bistros around the globe while showcasing the bounty of ingredients produced in the region. Innovative, high quality, simple, ingredient-driven seasonal menus that feature produce at its peak and complement the curated selection of wine. Culinary Director, Angelo Sosa, is a passionate chef, restaurateur, author, and TV personality.
Bottega Italia is a one-of-a-kind culinary establishment with a menu inspired by the idea of simple and honest cooking using fresh and sustainable ingredients. From classic recipes to new age, each dish reflects their passion for high-quality food presented in a simple yet pleasing manner. Chef Gimmy Piperku is a pizza maker extraordinaire originally from Rome Italy. He holds many national and international pizza competition titles. This authentic Italian restaurant provides both indoor and outdoor dining in Old Town Temecula.
Oscar's Brewing Company (OBC) has a menu designed to share food easily. Executive Chef, Nick Tall, strives for balance in their food, from decadent to healthy and inspiring to familiar. With a career that stretches four countries and three continents, he brings inspirations from his travels that are creative yet simple, allowing the ingredients to shine. OBC is a from scratch kitchen and bakery that supports local farms, non-GMO produce, humane agriculture and sustainable food sources. They are dedicated to reducing the carbon footprint through the use of biodegradable and compostable materials. They are open for brunch, lunch, and dinner with indoor and outdoor dining.
Grazing Theory is for those that love quality charcuterie and cheese boards. Owner Gina LaMora takes it to another level with a definite presentation wow factor. Visitors can ask for a delivery to picnic at a winery or where they are staying. There are set boards for four to 30 people featuring brunch items, high end meats, cheeses, fruits, vegetables, honey, dips, breads, and crackers. Everything is customizable, the options are almost limitless. They also offer Wine & Cheese Pairing Charcuterie Workshops for groups. Several wineries offer mini charcuterie boxes daily and pre-order boards for wine tasting, including Doffo Winery, Akash Winery, Danza del Sol Winery, Peltzer Winery, Vitagliano Winery, and Batch Mead.
New Places to Stay
Staybridge Suites, the newest Extended Stay hotel is scheduled to open March 15. This is the first hotel in Temecula with all-suites and each with a fully equipped kitchen, including a full size refrigerator, microwave, and cooktop. Complimentary deluxe hot breakfast buffet, evening reception Monday through Wednesday, laundry facilities, storage, and parking are included. Staybridge is located on Jefferson Avenue, minutes from wine country, Old Town Temecula, and Pechanga Resort Casino.
Hilton Garden Inn is scheduled to open late fall on Jefferson Avenue, within walking distance to Old Town Temecula. The hotel features three floors and 104 rooms. The site will also include street level and underground parking, a pool and spa, and outdoor-indoor dining with a bar.
The New Inn presents luxury at its finest in Temecula Valley Wine Country. There are five elegant villas to choose from that each affords its own beauty. Each room offers its own indoor and outdoor rain shower, soaking tub, private patio with fire pit, double vanity, wet bar, refrigerator, free high-speed wireless Internet, Bluetooth audio speaker, as well as other amenities. They offer several packages that give an opportunity to taste and experience wine country.
ABOUT TEMECULA VALLEY AND VISIT TEMECULA VALLEY  

Temecula Valley is open and welcomes local visitors. The businesses have strict cleaning protocols to ensure everyone's safety and comfort because they consider the health of their employees and guests top priority. They have met and often succeeded county and state requirements. Face masks are strongly recommended when visiting and please be kind to the workers, they are doing everything they can to make the experience an enjoyable one.
Temecula Valley is a popular Southern California destination that includes Temecula Valley Wine Country, Old Town Temecula, and Pechanga Resort Casino. In 2019, Wine Enthusiast named it a 10 Best Wine Travel Destination.
Visit Temecula Valley is the region's official tourism marketing organization and resource for visitors. For current information on what is open and what to expect, please go to VisitTemeculaValley.com/info.