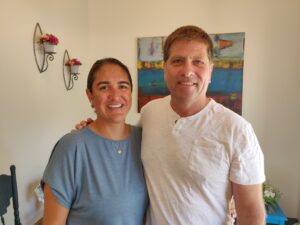 MEA Wine will be pouring at the Mid-State Fair
–MEA Wine is the joint creation of John Merrick and Daniela Medrano. They opened their tasting room doors at their Atascadero winery and tasting room building on May 1.
The couple met around five years ago and have worked together to build MEA Wine by using a combination of Merrick's winemaking expertise and Medrano's extensive business experience. Merrick originally worked in building and architecture down in Southern California for 15 years, whereas Medrano originally worked in a variety of businesses that ranged from banking to her mother's restaurant.
Both of them fell in love with wine before meeting each other through travels they took when younger to places like Napa Valley and various countries in Europe, like France.
Merrick first purchased his ranch property in the Adelaida District of Paso Robles, but only intended for it to be a vacation home until plans changed in 2011 when he decided to plant a small vineyard on the property.
He planted six different grapes on a one-acre vineyard but soon grafted it down to four of his favorite wine grape varieties. Those varieties are Syrah, Tempranillo, Albarino and Vermentino for a total of two reds and two whites.
MEA also procures other fruit for wine from vineyards close to its ranch to keep the flavor profile of their wines similar while allowing for a bigger variety of wine to be made.
Merrick started making wine at home in 2014 after the grapes yielded fruit, then the couple first bottled wines in 2017 and 2018.
"We're all a bunch of artists looking to portray ourselves in our craft," said Merrick about winemaking.
MEA started by renting space in Paso Robles for production but had no location to sell the wine that they made, so a few years of wine backed up in storage.
The two considered building a winery and tasting room on the vineyard ranch yet decided against it as the property was off of a private road and the costs would be too high to develop on agricultural land. Instead, they looked at different opportunities ranging from those in Paso Robles to Santa Margarita and that's when they discovered their current location at 4405 Traffic Way in Atascadero only around a five-minute drive from their house.
The location already had a partition inside that perfectly fit having a small tasting room on one side and a compact winery space on the other, so they had very little work to do to convert the place.
Merrick built a bar for the inside tasting room and some picnic tables for the outside area, they painted the tasting room and changed out the lights.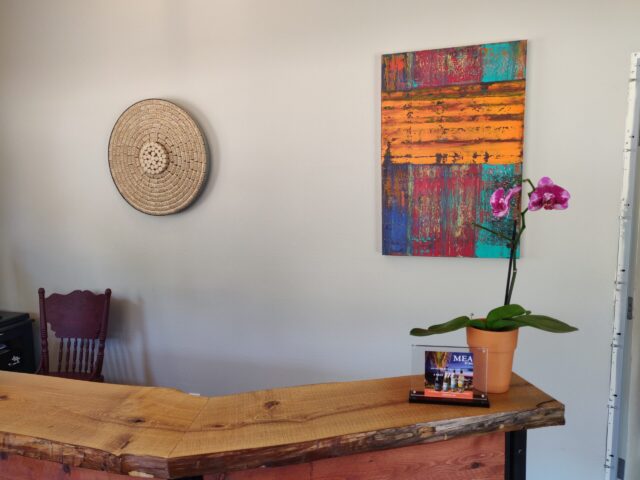 On the winery side they added refrigeration, insulation, water filtration and moved in all of their equipment and wine.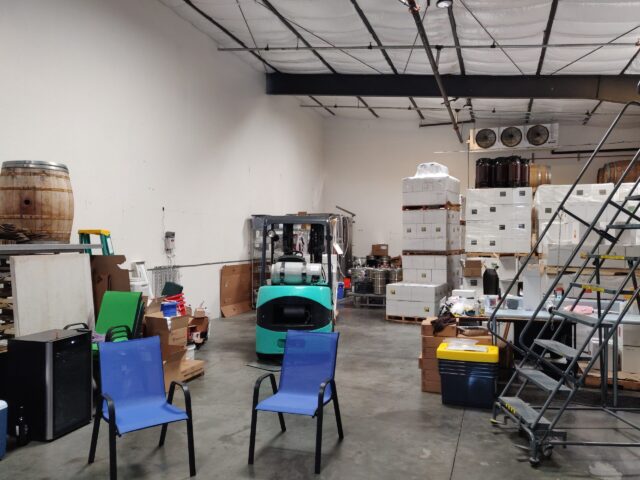 There are still plans in the work for future changes like landscaping to reduce the sound of traffic, adding a fountain, installing a music system and getting packaged food from places like Alle-Pia Fine Cured Meats to ensure that their tasting room is an inviting family and dog-friendly destination where people can relax and enjoy themselves while learning the couple's story.
MEA is excited to be a part of Atascadero's local community and has joined the Atascadero Chamber of Commerce. They've already participated in the chamber's mixer event and are part of the Wine Passport event.
"We're at the ground floor of this becoming a cool and hip town," said Merrick.
MEA will be pouring its two gold medal wines, 2019 Vermentino and 2017 Merlot, at the Mid-State Fair this Friday.
To schedule a reservation at the tasting room, reach out to MEA Wine through its contact page.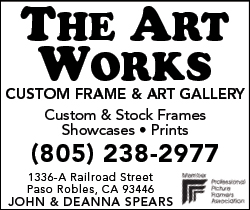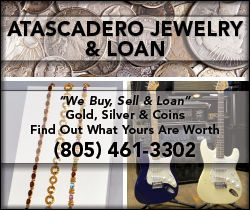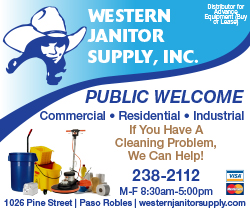 Subscribe to the A-Town Daily News for free!
Related
(function(d, s, id) { var js, fjs = d.getElementsByTagName(s)[0]; if (d.getElementById(id)) return; js = d.createElement(s); js.id = id; js.src = '//connect.facebook.net/en_US/sdk.js#xfbml=1&appId=249643311490&version=v2.3'; fjs.parentNode.insertBefore(js, fjs); }(document, 'script', 'facebook-jssdk'));
');
},2000);
});
>>> Don't Miss Today's BEST Amazon Deals!
Originally Appeared Here