Napa Valley's Duckhorn plans debut on New York Stock Exchange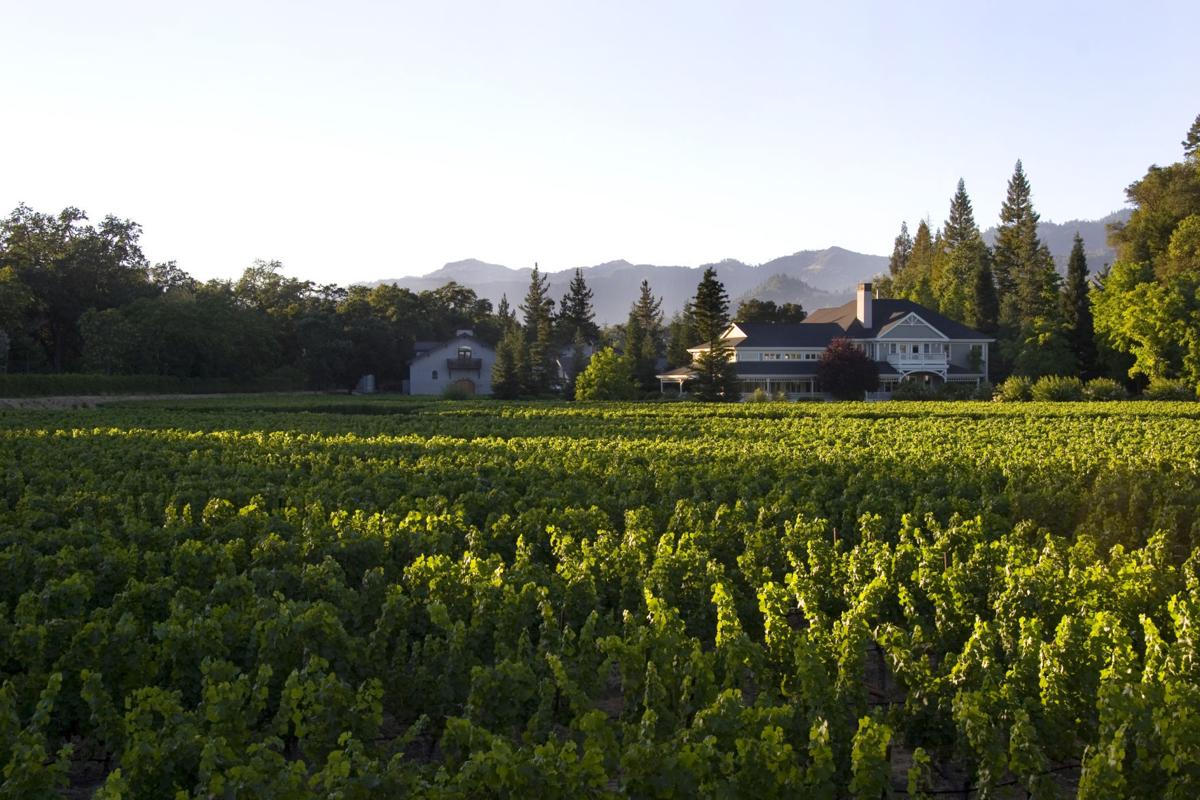 The Duckhorn Portfolio intends to make its stock market debut in coming months, the St. Helena-based wine producer confirmed via press release yesterday.
The company has filed a registration statement with the Securities and Exchange Commission (SEC), according to the press release – a key step toward making an initial public offering (IPO) of its stock on the New York Stock Exchange. News of the company's intent to do so was first reported by Bloomberg in early February.
The filing does not immediately make Duckhorn Portfolio a public company, but it on that path, Vice President of Consumer Marketing Belinda Weber confirmed in an email.
"We are excited about this milestone for our company," Weber said, adding the company was unable to comment on details in lieu of SEC regulations that embargo public discussion of the stock ahead of its IPO.
We're offering our best deal ever with this Editor's Special. Support local news coverage by subscribing to the Napa Valley Register.
The move positions Duckhorn, whose labels include Paraduxx, Kosta Brown, Canvasback and Migration, to join a small group of Napa Valley producers (or their parent companies) that have become publicly traded companies in the past – including the industry giant Constellation Brands, which owns several Napa Valley properties including Robert Mondavi Winery, and Treasury Wine Estates, whose portfolio includes Stags' Leap and Beringer Vineyards.
While going public has traditionally been something of a risky endeavor for even large, stable wine producers – take Sonoma's Ravenswood Winery, which IPO'd in the late 1990s for $11 million but has since been "all but abandoned" by now-owner E. & J. Gallo, the San Francisco Chronicle noted  – Duckhorn's size and profitability could potentially uniquely position it to succeed. The company produces 1.1 million cases annually, according to Wine Business, and owns ten different labels, according to its website.
Sonoma County's Vintage Wine Estates – another large North Bay producer – also plans to go public this spring, the Chronicle reported, though in order to do so it is merging with an already-public special purpose acquisition corporation (SPAC). (SPACs are typically created with the explicit intention of purchasing smaller, private company to take public.)
Duckhorn filed with the SEC for an IPO worth up to $100 million, according to the investment research and management firm Renaissance Capital. That initial estimate of worth may be a placeholder, the firm wrote in an article on nasdaq.com, for a deal that could raise as much as $300 million.
"The number of shares to be offered and the price range for the proposed offering have not yet been determined," Duckhorn wrote in its press release. "Duckhorn intends to apply to list its common stock on the New York Stock Exchange under the symbol 'NAPA.'"
Watch now: Preliminary grape crush report reveals Napa Valley production down almost 40%
Photos: Napa Valley grape harvest 2019
Napa Valley grape harvest 2019
Napa Valley grape harvest 2019
Napa Valley grape harvest 2019
Napa Valley grape harvest 2019
Napa Valley grape harvest 2019
Napa Valley grape harvest 2019
Napa Valley grape harvest 2019
Napa Valley grape harvest 2019
Napa Valley grape harvest 2019
June 1, 2019: Under a magenta-ceilinged banquet tent at the Meadowood Napa Valley resort near St. Helena, the paddles shot up and the prices c…
Jan. 10, 2019: Napa County has told the new The Prisoner winery to stop selling art, stop selling jellies and jams and stop offering food serv…
July 23, 2019: Wine retailer Gary Fisch signed a lease Monday to open Gary's Wine & Marketplace at the former Dean & DeLuca space in s…
May 2, 2019: The Migliavacca Wine Company is no longer merely part in Napa Valley's history. It has been officially revived by Katie Migliavac…
May 31, 2019: Several thousand people attended the Barrel Auction as part of Auction Napa Valley at St. Helena's restored historic Louis M. Ma…
Oct. 9, 2019: First an earthquake, then devastating wildfires – and now extended power shutoffs. Napa's wine industry has averted disaster bef…
June 13, 2019: The Calistoga Planning Commission took up the debate of what does or does not constitute an "event" at a winery.
Jan. 24, 2019: The reasons for purchasing a Napa Valley vineyard and making wine abound, and every owner has a different story. For Kisha and …
May 30, 2019: When Mike Hirby first moved to the Napa Valley, he didn't have a job and was living in a tent. The year was 2000, and although h…
Nov. 5, 2019: Napa's history as winemaking region dates to the mid-19th century. There were hundreds of operational wineries in the area, thou…