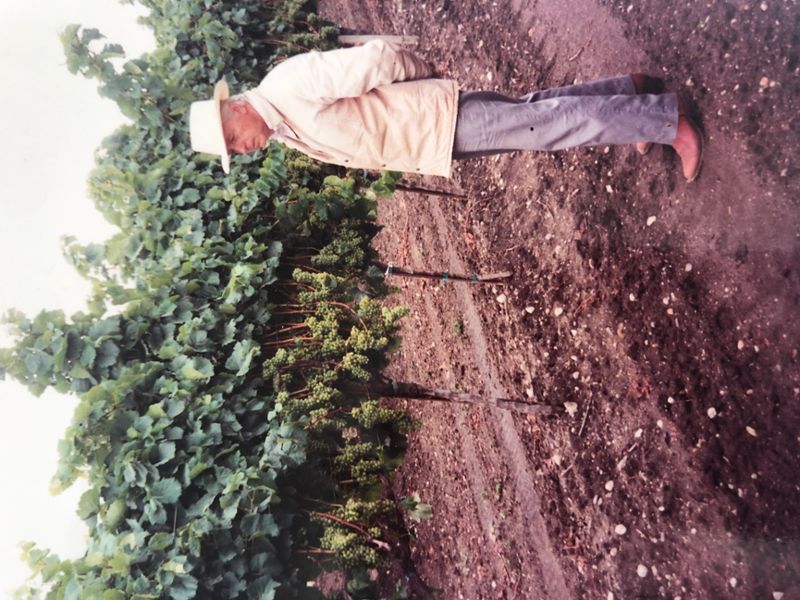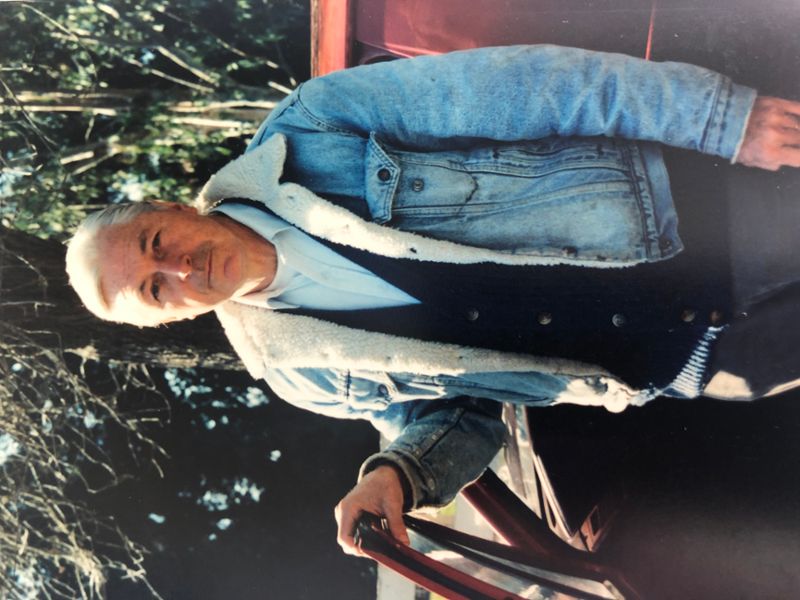 Galo Santiago Maclean died peacefully on Jan. 15 at home in Napa, Calif., he was 92. Maclean had studied and worked in most of the major wine producing regions of both the Northern and Southern hemispheres before bringing his knowledge to the United States where he was a respected authority on rootsocks and clonal selections. 
An expert in his field, Maclean was also a tenacious worker who dedicated himself to his career in the wine industry. A man of few words, Maclean had a stoic, patrician South American demeanor that belied a mischievous sense of humor he revealed to close friends and family. Through his rootstock business, Maclean helped establish several vineyards throughout Napa Valley and other parts of California.
"He was instrumental in me designing my vineyard the French way," recalled John Caldwell who is the owner Caldwell Vineyard and winery in the Coombsville AVA of Napa County. Caldwell worked with Maclean in the early 80s and even traveled to France with him. "That trip changed my life.  I became a viticultural Francophile.  For a Chilean, he was so French.  He would never tell me 'all' of what I needed to know.  Just enough to get me in hot water.  Then he would come and help me out.  That never stopped me from getting his advice.  He was a friend." 
Dick Steltzner, who founded his own winery in the Stags Leap District after helping to establish and manage vineyards throughout Napa, described Maclean as a mentor. "Thinking back we cherish the good times together be it a Thanksgiving duck feed on the porch or a stone crab feed on the beach in Bodega Bay," he said.  "Let us lift a glass and toast to a giant, good friend and my mentor. " 
Roger Kerneur first met Maclean while the two were at university in Bordeaux and then reconnected with him when both were later working in California. Kerneur said he procured planting materials and invaluable expertise from Maclean while working as a viticulturist for a large vineyard management firm. "Not only did we use his plants for developing vineyards, but he provided us with technical assistance and recommendations on outstanding grafts," he said. "I will remember him the rest of my life as an exemplary family man, hard worker and passionate for growing the highest quality rootstocks." 
Maclean was born Dec. 24, 1928 in San Bernardo, Chile to Allan Maclean and Marta Bruna-Vaché. An only child, Maclean spent his summers working in the vineyards of his father's family's ranch in southern Chile before graduating from the University of Chile with an agricultural technical degree in 1948. After working for several wineries in the Itata Valley of Chile, he obtained a grant from the French government to study at the Institute of Oenology of Bordeaux in 1960. He obtained his degree in 1962 and then spent the following years working at wineries and vineyards in France, Italy, Spain and Germany. Maclean also held a degree in soil microbiology and a degree in agricultural chemistry from the Paris Institute of Pasteur. 
While working harvest at Chateau Les Conseillans in Bordeaux he met his future wife Francoise Latournerie who was working there as a lab technician. Maclean returned to Chile where the couple married in 1964. A year later, Maclean decided to pursue opportunities in the rapidly growing U.S. wine industry and took out an advertisement seeking employment in Wines & Vines magazine in 1965 through which he was contacted by the owner of Meier's Wine Cellars in Cincinnati, Ohio. Maclean accepted the position of technical director for the winery that produced wines made with hybrid grapes. 
A 1970 article in Wines & Vines profiled Maclean's work setting up what was then the first continuous fermentation system in the United States. Following the death of the winery's owner in 1974, the company was sold to a distiller that shifted its focus to the production of sweet berry wines. 
Maclean, wanting to work with vinifera vines, then moved to Napa Valley where he had a contract to develop a vineyard and was bemused to discover the widespread use of the AXR rootstock. Drawing on his own experience and research that had been published in France, Maclean sought to dissuade his new colleagues in California from using AXR because it was susceptible to phylloxera. Those warnings fell on deaf ears, however, and Maclean instead focused on building his own rootstock business that he founded in 1981 with Frank Emmolo. 
Emmolo recalled the partnership began when Maclean needed help digging out his first nursery. "He was like a brother and we got along real well," Emmolo said. "Galo was a hard-working man. He was a good partner. Ihad a lot of respect for him. I learned a lot from Galo because he always had different and good ideas. We always remained as good friends. I will miss him."
After working with Emmolo for nearly a decade the two parted amicably and Maclean established his own rootstock nursery. The company was supplied from a mother-block vineyard that he had planted in 1984 on a property off of Cuttings Wharf Road in Carneros where he also lived with his wife and family. Francoise Maclean also stayed active in the wine industry while raising a family, working as the lab supervisor at Robert Mondavi Winery and then Opus One where she often had to act as translator between American and French executives and winemakers. 
The Maclean's rootstock nursery soon grew to encompass another vineyard property in Vacaville, Calif., and Maclean would go on to supply grafted vines and well-rooted rootstocks to vineyard and winery clients in Napa, Sonoma, Lake, Monterey, Santa Clara, San Luis Obispo counties and other parts of California and Chile. Maclean was often quoted in Wines & Vines and was the subject of an article published in 1987 and a longer piece on Maclean was featured on the cover of the December 1994 issue of the magazine.  
In 1989, after a year of intensive research California's official "Phylloxera Task Force" declared that AXR was not resistant to phylloxera and issued an advisory that growers discontinue their use of the roostock. Following the announcement, Maclean ruefully said to his wife "It's about time, better late than never." 
Maclean had strong opinions on matching the right rootstock to variety and terroir, as well as the boundaries of appellations and general viticulture and winemaking. These opinions often ran counter to the marketing efforts and conventional thinking in the industry at the time. 
Ahead of the times in his advocacy of balanced viticulture, Maclean was an early and vocal critic of too vigorous canopies that he said did not indicate healthier vines or produce better wines. Maclean even put a bumper sticker on his compact Toyota truck that read: "Small vines make better wines."
At the age of 77, Maclean retired and sold the Vacaville property to the French rootstock firm Mercier. After spending a portion of their retirement in Monterey County, the Macleans returned to their Carneros property in 2015. 
Maclean is survived by his wife of 57 years Francoise as well as his daughter Isabelle; daughter Cecile; son Ian and his wife Jerilyn Maclean; daughter Christine and her husband Andrew Adams and six grandchildren.