Napa County resolves Sinskey winery visitation requests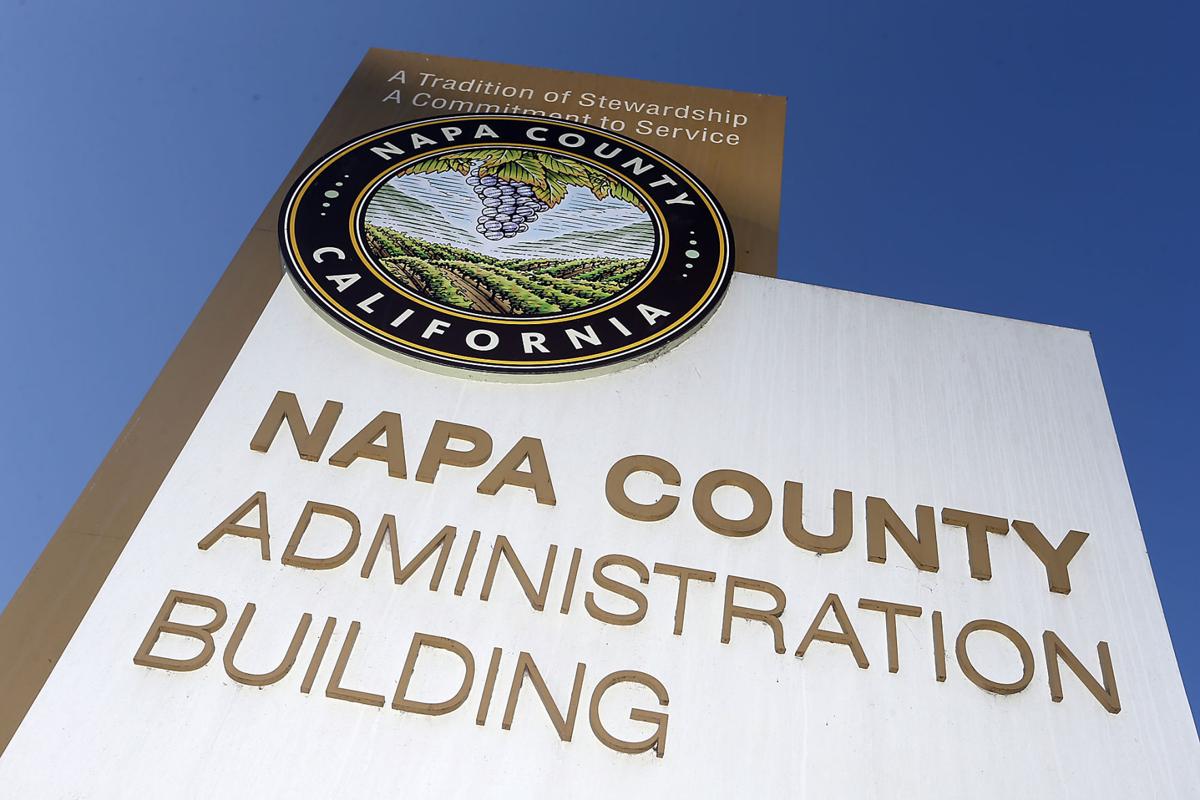 Robert Sinskey Vineyards winery and Napa County have found common ground in a case that illustrates how local wine world rules can sometimes be confusing.
Wineries have county-approved use permits outlining how much wine they can make and how many visitors and employees they can have, among other things. But things aren't always black-and-white.
Robert Sinskey and county officials looked at the visitation numbers on his winery's permit and reached different conclusions. The Napa County Planning Commission couldn't sort the matter out during a hearing in December.
"I am thoroughly confused about the numbers at this point," Planning Commissioner Andrew Mazotti said at the time.
So winery and county officials went back to work. On Wednesday, the Planning Commission ruled the winery can have 75,348 guests annually between tastings and events, with a weekly cap of 1,449.
This time, the commission wasn't presented with a barrage of different numbers.
"When I look at this, it's very clear to me what is being asked," Commissioner Dave Whitmer said.
Robert Sinskey Vineyards winery is located on 11.8 acres at 6320 Silverado Trail, east of Yountville. The original use permit allowing the winery to be built dates back to 1987.
Sinskey on Dec. 2 came to the Planning Commission under the county's compliance program to remedy violations at his winery. Among other things, county reports said the winery was far exceeding the 63,708 guests annually its permit allowed.
But a mix of by-appointment tastings, no-appointment tastings and four types of events complicated the matter. Consultant Katherine Philippakis described the situation to commissioners in a recent letter.
Robert Sinskey Vineyards in 2010 updated its use permit. The winery believed it secured the right to have 75 daily by-appointment visitors, in addition to its previous rights for 132 daily non-appointment visitors and a 50-person seminar five days a week.
Winery officials in 2019 discovered that the updated use permit made it appear that the 75 by-appointment visitors were part of the 132 non-appointment visitors. Also, the seminars couldn't be held on days when the winery had other by-appointment visitors.
This language was inconsistent with winery officials' recollection and understanding of the 2010 permit and inconsistent with the way the winery has operated since 2010, Philippakis wrote.
Sinskey Vineyards brought the matter to county staff. County staff supported the interpretation that yielded the lower visitation number, which would leave the winery in violation of its permit unless it changed operations or revised the permit.
Sinskey at the Dec. 2 Planning Commission meeting described his goal in trying to resolve the matter. He wanted the flexibility to deal with visitor flows that can vary greatly from day-to-day.
"We're not trying to do this type of business every single day," he said. "We're looking to take advantage of the situation when we can so we can be economically viable."
Winery officials and Planning Commissioners seemed satisfied with the eventual outcome.
"I really appreciate Mr. Sinskey and his team came back with a very fine-tuned, clear plan that I feel very comfortable with," Commissioner Megan Dameron said on Wednesday.
The commission also allowed the winery to use a cave for visitation and to have 36 full-time employees and six part-time employees.
WATCH NOW: VIEW THE AMAZING BUTTERFLY JUNGLE
Her scissors have been stilled, but Kathleen Ortiz fights on. 
Need affordable housing? A proposed Napa development, Monarch Landing, is coming your way. 
The Napa couple convicted of killing 3-year-old Kayleigh Slusher in 2014 will be resentenced after a state appeals court overturned one portio…
Napa Valley is famous for its brick and mortar restaurant scene. But ghost kitchens centered on to-go service could change that.
Napa's former Sushi Mambo restaurant was wrongfully forced to close in 2014 and its lease wrongfully terminated by landlord Beckstoffer Vineya…
Ian Rogers, the longtime Napa auto repair shop owner arrested last week, will face 28 felony counts of possessing bombs and illegal firearms a…
Vaccine distribution is ongoing in Napa County and has been made complicated by the wavering availability of the vaccine itself. 
A coalition of more than 50 Napa Valley businesses — some of them anonymous — have sued Gov. Gavin Newsom over the right to resume hosting out…
A 3-acre Yountville parcel, best known as the home to the French Laundry culinary garden, has sold for $9 million.
Steve Hendrickson was a four-year varsity football standout for Napa High who also played for Cal and reached Super Bowls with the San Francis…
SEE NAPA'S FACES AND PLACES
Photos: Faces and Places, January 17
Photos: Faces and Places, January 17
Photos: Faces and Places, January 17
Photos: Faces and Places, January 17