Napa County gives Wheeler Farms winery timely approvals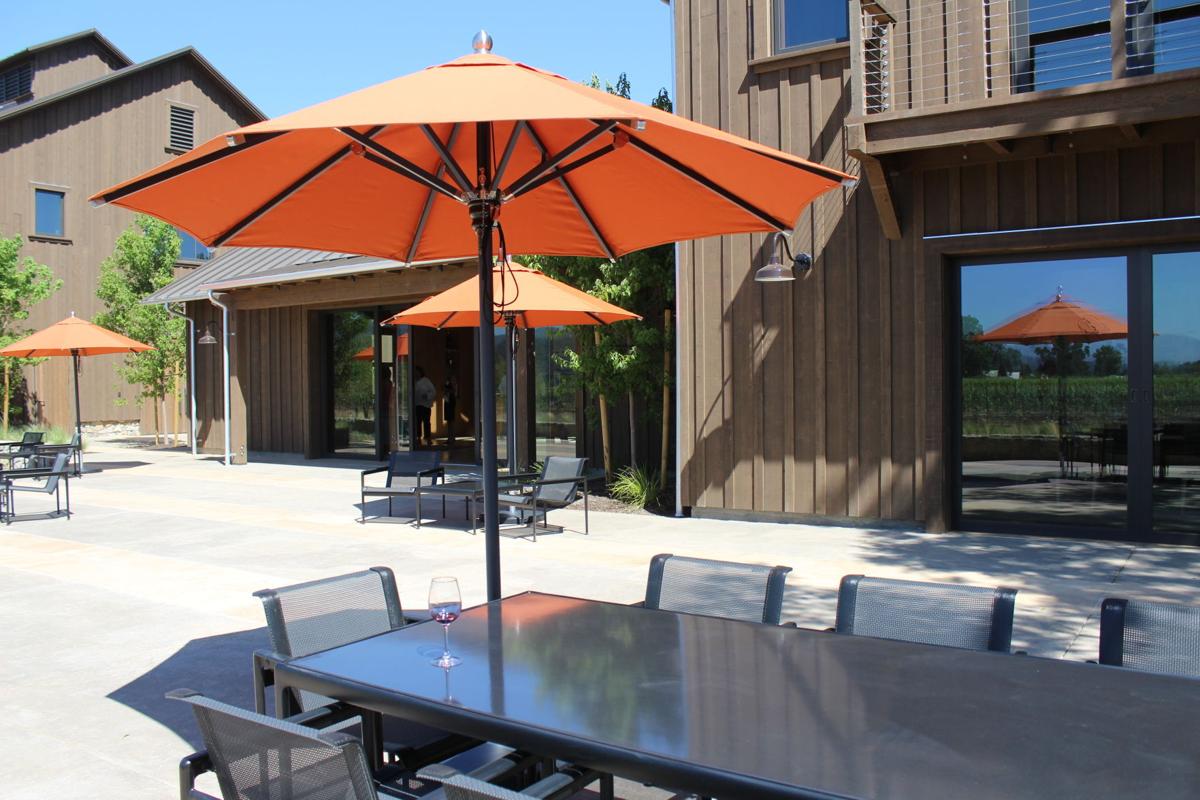 Wheeler Farms winery received a boost from the Napa County Planning Commission as it tries to weather hard economic times caused by the coronavirus pandemic and wildfires.
The commission on Wednesday allowed the winery south of St. Helena to increase production from 50,000 gallons annually to 70,000 gallons. It also allowed the winery to correct several permit violations.
"Everything kind of checks the boxes here," Planning Commission Chairperson Andrew Mazotti said.
Wheeler Farms has a history as a farm dating back to 1871, with the winery being approved in 2009. Bart and Daphne Araujo bought the property at 588 Zinfandel Lane in 2014, after they sold their namesake Calistoga estate.
Bart Araujo called the winery's hospitality side last year "an absolute disaster" amid the pandemic and wildfires. Revenues dropped steeply below expectations.
"We're keeping virtually all our staff together, which is a very expensive proposition, in the hopes we can pull things out on that side, hopefully soon once the vaccination program gets going," he said.
However, Araujo said, the winery's production side is "full to the gills." Wheeler Farms makes the Araujos' Accendo Cellars wines and is a custom crush facility for other winemakers.
While the application asked for more wine production, it had no winery expansion or remodeling requests. The winery can make more wine with the existing facility.
"We hope you will give that (increase) some serious consideration, as it's a very important economic impact to us," Bart Araujo told commissioners.
He talked about vineyards that will provide grapes for extra production. He also noted wineries that were destroyed or sustained damage in last year's wildfires need wine-making facilities.
"These are our friends in Napa," he said.
The Planning Commission spent little time discussing the requests before granting approval by unanimous vote.
"Last year was devastating and I wish you luck in 2021, and I'm glad we can help you move forward and be successful," Mazotti told the Araujos.
Part of the Wheeler Farms requests involved correcting violations. The county allowed wineries with violations to try to remedy the situation without penalty if they stepped forward by March 29, 2019.
Wheeler Farms asked the county to recognize 14 full-time and eight part-time employees — it had been approved for two full-time and two part-time employees — as well as the use of a loft for wine tasting and two annual marketing events with 120 guests.
Napa County has 48 participants in the compliance resolution program. Twelve cases have been resolved, five withdrawn and two will soon go to the Planning Commission. Another 29 applications require more information, Deputy Planning Director Brian Bordona said.
WATCH NOW: BOTTLES OF WINE RETURN TO EARTH AFTER A YEAR IN SPACE
Her scissors have been stilled, but Kathleen Ortiz fights on. 
Need affordable housing? A proposed Napa development, Monarch Landing, is coming your way. 
The Napa couple convicted of killing 3-year-old Kayleigh Slusher in 2014 will be resentenced after a state appeals court overturned one portio…
Napa Valley is famous for its brick and mortar restaurant scene. But ghost kitchens centered on to-go service could change that.
Napa's former Sushi Mambo restaurant was wrongfully forced to close in 2014 and its lease wrongfully terminated by landlord Beckstoffer Vineya…
Ian Rogers, the longtime Napa auto repair shop owner arrested last week, will face 28 felony counts of possessing bombs and illegal firearms a…
Vaccine distribution is ongoing in Napa County and has been made complicated by the wavering availability of the vaccine itself. 
A coalition of more than 50 Napa Valley businesses — some of them anonymous — have sued Gov. Gavin Newsom over the right to resume hosting out…
A 3-acre Yountville parcel, best known as the home to the French Laundry culinary garden, has sold for $9 million.
Steve Hendrickson was a four-year varsity football standout for Napa High who also played for Cal and reached Super Bowls with the San Francis…
SEE NAPA'S MOST EXPENSIVE DECEMBER HOME
1040 Borrette Lane
1040 Borrette Lane
1040 Borrette Lane
1040 Borrette Lane
1040 Borrette Lane
1040 Borrette Lane
1040 Borrette Lane
1040 Borrette Lane
1040 Borrette Lane
1040 Borrette Lane
1040 Borrette Lane
1040 Borrette Lane