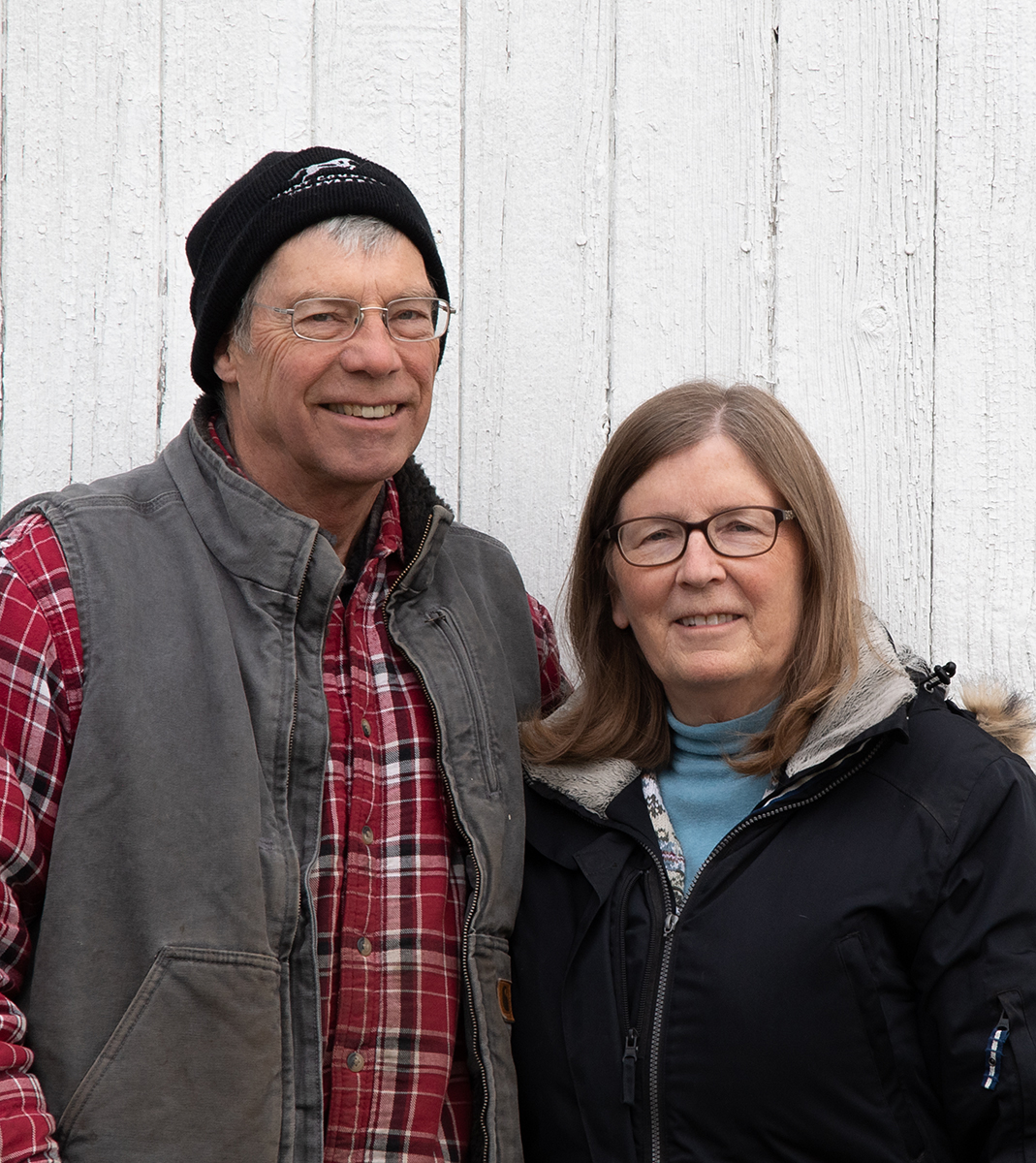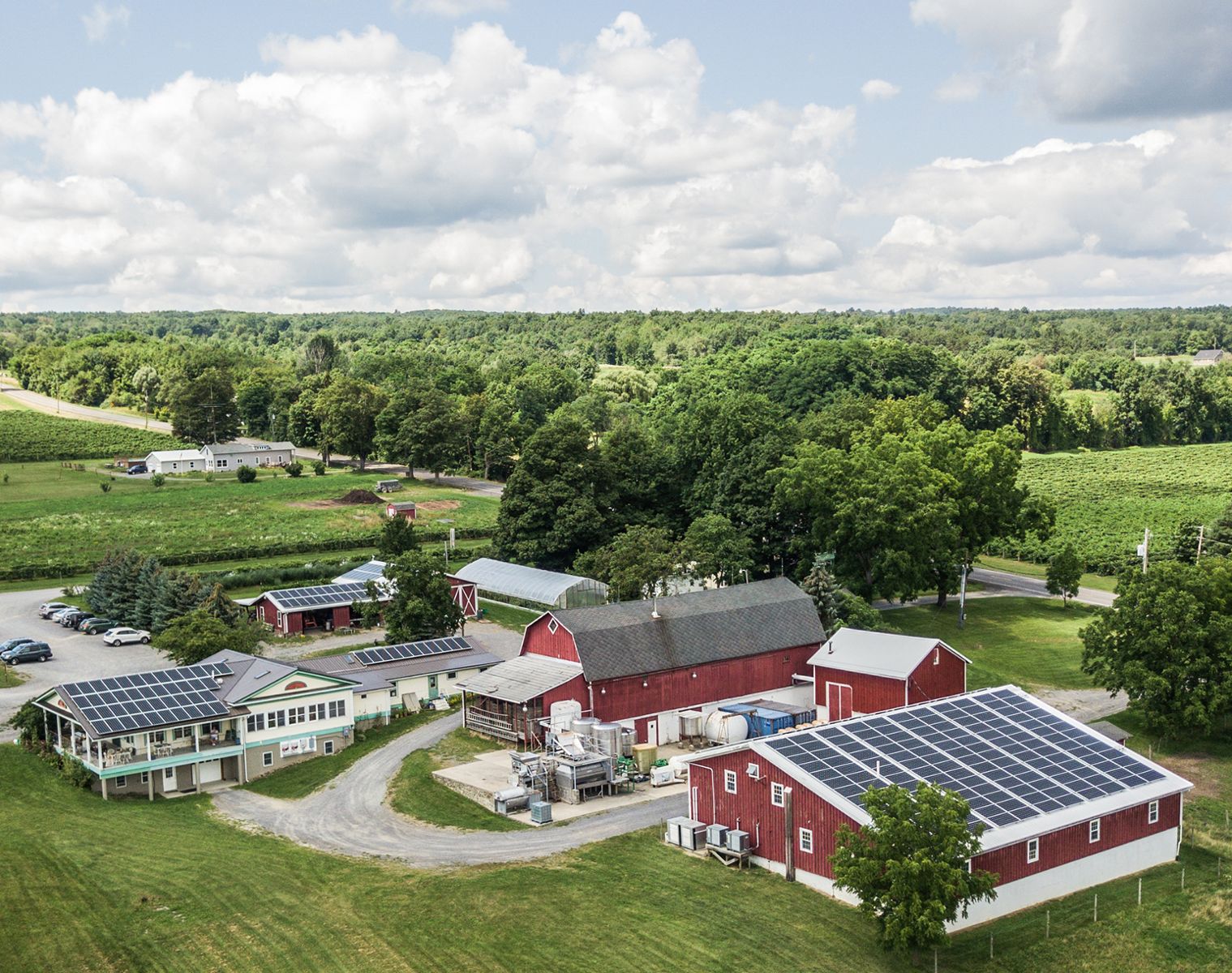 New York's legislature recognized the impact of climate change and diminishing natural resources in 2019 and enacted the Climate Leadership and Community Protection Act (CLCPA). This legislation mandates that New York reduce its carbon emissions by 40% by 2030 and that those emissions be reduced by 85% no later than 2050. In addition, the law states that 100% of New York's electricity must come from clean energy sources by 2040. The NY Department of Environmental Conservation and the NY Public Service Commission are required to create rules and regulations to make sure these goals will be achieved.
The grape growing and winemaking industry in several regions of NY state has already made progress towards sustainability goals, including sequestering carbon in the soil and utilizing solar, wind and geothermal to generate electricity and thermal energy for heating or cooling. Several years ago, the New York Wine & Grape Foundation (NYWGF) decided that those in the wine industry who were making substantial contributions toward sustainability should be recognized. In 2019, the NYWGF presented its first Sustainability Award to Long Island Sustainable Winegrowing, a not-for-profit organization that formed the first sustainable vineyard certification program in the Eastern United States in 2012. 
According to Sam Filler, executive director of  the NYWGF, the Long Island Sustainable Winegrowing program was recognized "because they are at the forefront of sustainable production, essential education and the widespread standardization vital to this environmental movement here in New York." 
At the same recognition ceremony, Bedell Cellars in Cutchogue, NY was given the Winery Award for their work in supporting sustainability and assisting in the creation of the LISW and Alice Wise, grape specialist for Cornell Cooperative Extension of Suffolk County, Long Island, received the Unity Award for her work over many years in the sustainable wine movement on Long Island. She was co-author of the Long Island Sustainable Viticulture guidelines (published in 2005), the statewide workbook, VineBalance (published in 2007), and helped to create and maintain the LISW program. 
In August 2019 the NYWGF provided grant funding, along with the National Institute of Food and Agriculture: U.S. Department of Agriculture, for an online curriculum, the Sustainable Wine Professional Course. The goal is "to equip winery professionals with the industry knowledge needed to educate consumers, trade and media about the value of sustainable winemaking practices, which are expanding in New York State."
The Finger Lakes region also has many vineyards and wineries that are implementing sustainable practices in the management of their vineyards and the design and operation of their wineries. For example, Nancy Irelan and Mike Schnelle, owners of Red Tail Ridge Winery in Penn Yan, opted for geo-thermal heating and cooling when they built their winery facility in 2009 (see "Red Tail Ridge Winery-A Road Less Traveled" by Ray Pompilio in Wine Business Monthly, July 2020). Numerous wineries, including Dr. Konstantin Frank's Vinifera Wine Cellars in Hammondsport, Lakewood Vineyards in Watkins Glen and Wagner Vineyards in Lodi, have installed solar panels to generate electricity and implemented sustainable practices in their vineyards.
This year's Sustainability Award from the NYWGF was presented to Hunt Country Vineyards, widely recognized as "a pioneering winery deploying extensive sustainability practices on their farm and in their winery." In 1973, Art and Joyce Hunt took over the Hunt family farm, the sixth generation to farm that land. At that time, the vineyard consisted of several acres of Concord and Niagara grapes. In 1973, 1974 and 1975, Art and Joyce planted Delaware, Aurore and DeChaunac, which expanded the vineyard to 40 acres. 
In 1975 there were 19 wineries in the entire state of New York. The following year, the New York legislature passed the Farm Winery Act of 1976 that allowed grape growers in the state to open wineries and sell wine directly to the public. Today there are 420 wineries in New York (according to Wines Vines Analytics), and 133 of them are in the Finger Lakes region. 
The Hunts expected to sell their grapes to Taylor Wine Company when the vineyard started to produce, but by then Taylor had been acquired by Coco-Cola and the company was moved to California. Instead of the $400 per ton that the Hunts had been anticipating for the sale of their first harvest, they got $80 per ton.
At that point in time – the late 1970s and early 1980s – "sustainability" for farmers, including grape growers, meant the farm's survival for another year, and most farmers were not particularly concerned about the impact of farming or building practices on the environment. With the collapse of the grape market, Art Hunt began to make some wine from their grapes and in 1981 bonded their winery. They bottled seven white wines and one red wine the following year and opened their tasting room in 1982. During this time, the Hunts began to look at their vineyard to see how they could improve the conditions in their vineyard so that the vines were healthier and ultimately the grapes would make better wine.
Sustainability in the vineyard
The soil at Hunt Country Vineyard is rocky, and from the time of their first harvest, Art Hunt spread the grape pomace in the vineyards and on other crops to improve the soil's health. In preparation for winter, he did not hill up the vines as many growers do in the region. Instead, he rolled out bales of hay between the rows of their most cold-sensitive vines and then used a narrow hayrake to roll the hay over the base of the vines, as well as renewals from each vine that are tied to a wire on the ground temporarily during winter to protect them from very cold winter temperatures that can drop well below 0° F. 
In 2005 they began to mix the pomace with animal manure and to compost the mixture over the winter before applying it to the vineyards. Between 50 and 70 tons of pomace is spread in a long windrow and mixed with an equal amount of manure. The compost row is turned every week (when it's not under too much snow) and by spring there is about 100 tons of good quality compost for the vineyards. Today, the Hunts' son Jonathan runs a composting business, Greener Pastures Composting, in addition to helping out in the winery. 
Hunt Country Vineyards received a grant for one of their first vineyard sustainability projects from the USDA Sustainable Agriculture Research and Education in 2005. Their goal was to investigate options to reduce or eliminate herbicide use in the vineyard. Art Hunt and their vineyard specialist at the time, Jamie Hawk, began experimenting with types of ground cover that would hold the soil but not require frequent mowing or use of herbicides to control its growth. 
Another sustainability project was the use of biodiesel fuel to power farm machinery. Jonathan Hunt launched the project in 2007 when he returned to the family farm after graduating from Cornell and working in wineries in California and New Zealand. While the biodiesel fuel worked well, he soon found that collecting waste oil from restaurants, filtering and making the fuel was too time-consuming for it to be cost-effective.
Two years after the bio-diesel fuel experiment, the Hunts installed an early protype vertical axis wind turbine, 30 feet tall and four feet wide, that generated 1.2 kW of power. While Hunt Country Vineyards is not an optimal site for wind energy generation, they thought it was valuable to demonstrate that small wind generators can integrate into the landscape unobtrusively. After about five years, the turbine was turned off, and the tower now has a different purpose: it is a frequent perch for kestrels and hawks as they patrol the vineyard for pests.
The presence of birds such as kestrels are indicative of the Hunt family's approach to their land. They try to manage not just the vineyards but their entire property as a whole farm ecosystem. Fields of wildflowers are left for pollinators, acres are preserved as woodlands to serve as habitat for wildlife. Art and Jonathan Hunt have built kestrel boxes and bat houses and installed them around the winery and farm.
Almost a decade ago, Art Hunt began to grow some Cayuga, Vignoles and Niagara organically. Today all of the vineyards on the south end of the farm are certified organic. 
Sustainability in the winery
The Hunts decided nine years ago that they wanted to install a geothermal heating and cooling system for the tasting room, a new winery production building, the basement in the old barn (now used for case goods storage) and a smaller case goods warehouse. They applied for and received a grant from the New York State Energy Research and Development Authority to cover a significant part of the cost and soon eight boreholes, each 375 feet deep, were drilled outside the main tasting room windows. The piping that goes down to the bottom of each borehole and back up is all connected in a single closed loop of about 6,000 feet in total length. Fluid is pumped from the buildings into and back out of the ground through this continuous loop and, along with the help of heat pumps, exchanges heat between the earth and the buildings. 
Art Hunt estimates that the geothermal system, which has been in operation since 2012, is approximately 400% more efficient than using fuel oil and propane to heat or cool the winery's buildings. This is because heat is not being created through combustion but is merely being moved around.
In 2015 Art and Joyce Hunt's younger daughter Suzanne, an international consultant for clean technologies and sustainable farming, moved her company Hunt Green LLC home to the Finger Lakes and is also helping to run the family business while serving on several state advisory councils, including the Agriculture and Forestry Advisory Panel to the New York Climate Action Council. Not surprisingly, since Suzanne's return to the winery, Hunt Country Vineyards has installed 348 solar panels that now supply most of the winery's electrical needs. In addition, five chargers for electric vehicles have been installed in the parking lot outside the tasting room.
Great wines from sustainable grape varieties
One of the challenges in growing grapes in the Finger Lakes is that varieties such as Riesling, Pinot Noir and Chardonnay are recognized by consumers as producing high quality wines. However, these varieties are not truly sustainable in the region because they must be sprayed for diseases and pests 12 to 13 times in a normal season, and sometimes even more often. Cayuga White and Valvin Muscat, both products of Cornell University's breeding program, also produce excellent wines and require only 5 or 6 sprays per season. The problem is that those varieties are more difficult to market than well-known vinifera varieties unless customers can try them in the tasting room
During harvest this Fall, Hunt Country Vineyards added two wines under a new label, Uncharted Terroir. The Hunts' goal with these wines is to make high quality wines from more sustainable, regionally adapted grape varieties and craft "delicious wines from grape varieties that are resilient in the face of an uncertain future." The two wines now available are a 2018 Valvin Muscat that was barrel fermented to show the versatility of oak and lees aging on this aromatic varietal, and a 2018 Cayuga White made from organically-grown grapes and fermented in neutral oak barrels on its lees for eight months. The success of the Uncharted Terroir wines in a wider market may depend in part on wine drinkers being willing to try less well-known wine varieties, and also on marketing to promote their contribution to sustainability.