A double-storey period home in a leafy Glen Iris street sold under the hammer for $3.405 million on Saturday, smashing its reserve by $505,000 in front of a crowd of more than 120 people.
While the long weekend saw the number of scheduled auctions for Melbourne fall to 381, well down on the 1211 and 1004 auctions scheduled for the previous two weekends, it didn't keep home buyers away.
By evening, Domain Group recorded a preliminary clearance rate of 79.4 per cent from 267 reported results.
With property prices rising and many home buyers "frozen" out of the market for much of last year when COVID-19 restrictions banned public auctions and open for inspections, buyers were prepared to forgo a weekend away for the chance to secure a new home.
"A lot of people we speak to have been looking for well over a year now, and they're over it," said listing agent Jason Brinkworth from Marshall White Stonnington.
"They were frozen out due to the restrictions and now they're finding that good properties are still pretty sparse."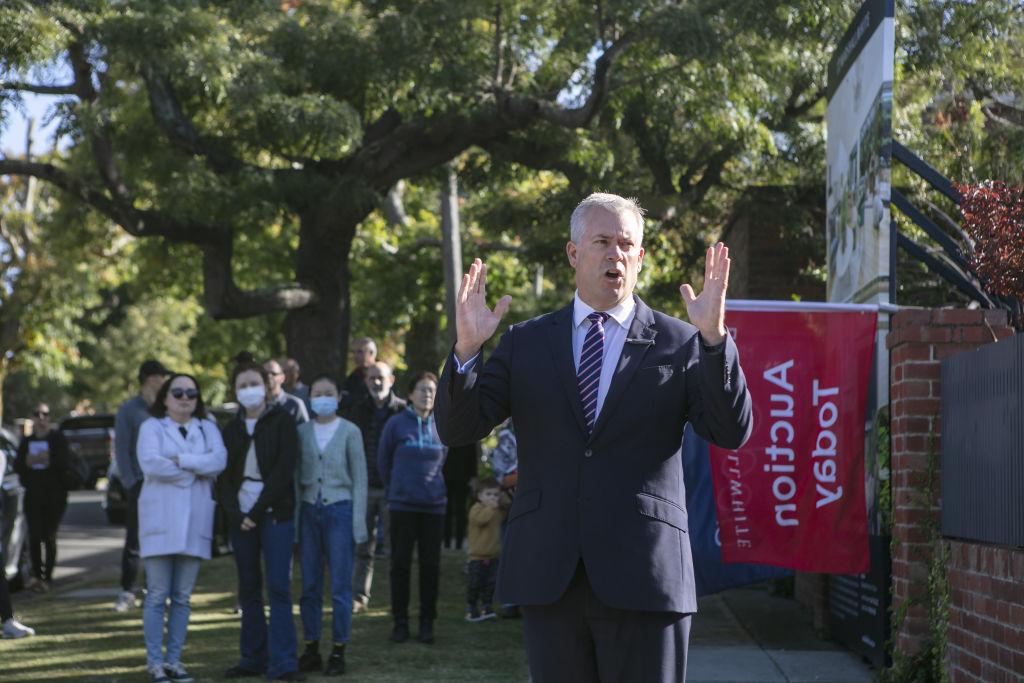 Mr Brinkworth said that pent-up demand, coupled with a shortage of stock, was behind some extraordinary auction results in recent weeks.
The renovated six-bedroom home at 21 Howie Street, built in 1945 and featuring a 500-bottle wine tasting cellar, sold for $3.405 million after two couples with growing families battled it out for the keys to the sprawling home set on 766 square metres.
A strong opening bid of $2.9 million – the reserve price – blew up to three other potential bidders out of the auction race when it had barely begun. The opening offer was above the price guide of $2.6 million to $2.86 million.
It is only the second time the home has been sold since it was built. The owner, who raised a large family in the home, is now looking to downsize.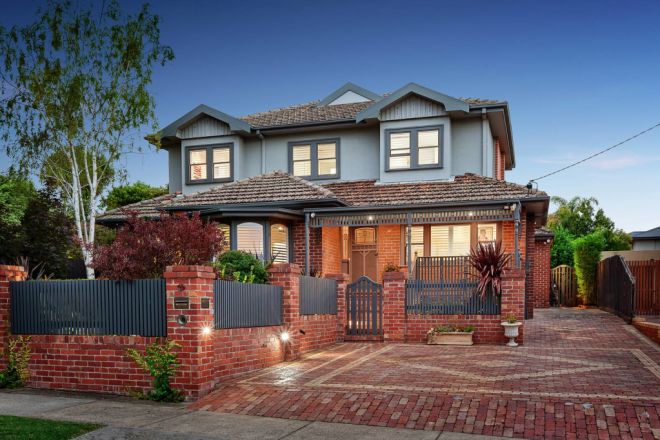 21 Howie Street, Glen Iris VIC 3146
"The other big factor driving this strong result is that big period homes like this just don't come on to the market very often. So, when they do, they are in high demand," he said.
Mr Brinkworth said while interest rates remained so low, he would expect to see property prices continuing to surge.
"You've got to remember that with interest rates so low that someone who had to spend, say $2.5 million, on a home just a couple of years ago, have now got about $3 million to spend with the same repayments," he said.
Later on Saturday morning, one home buyer who wasn't prepared to miss out on a long weekend in the Grampians still managed to snap up a bayside home for his family.
He joined the auction of 84 Bernard Street, Cheltenham online and outbid three other would-be buyers.
On close to 600 square metres, the three-bedroom home had a listing price of $950,000 to $1.02 million, sold for $1,141,500 in a "hybrid auction" involving three bidders on-site and one online bidder.
Listing agent Angela Limanis from Ray White Cheltenham said the strong result reflected Melbourne's fast-moving property market.
"I've never seen house prices move so quickly in such a short period of time, in my many years working in real estate," she said.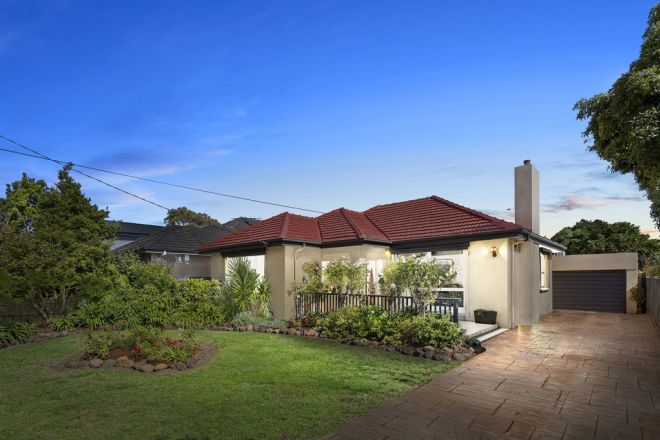 84 Bernard Street, Cheltenham VIC 3192
Ms Limanis declined to reveal the property's reserve price but said "a shortage of stock and low cash rates" were fuelling the current spike in housing prices.
"I think we are going to continue to see this kind of movement until a few more homes come on to the market," she said.
"Once people have a few more homes to choose from, things might slow down and balance out a bit, but that may not happen for some time."
She said many potential sellers are holding off listing properties for fear they won't be able to find their next property.
"I think a lot of sellers now are confident they can sell for a good price but they're worried they won't find a home that they can buy for themselves in that settlement period … and that is holding some people back."
Meanwhile, in Kew in Melbourne's east, a four-bedroom, double-brick period home, marketed as an opportunity to renovate or rebuild, sold under the hammer for a whopping $6.4 million.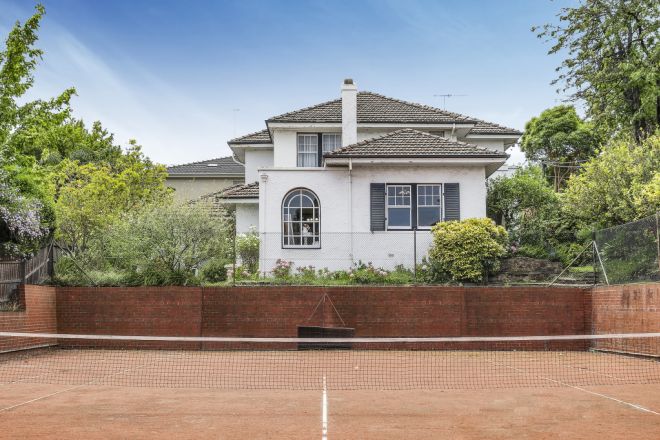 21 Thomas Street, Kew VIC 3101
With a reserve of $6.1 million, the two-storey home at 21 Thomas Street sold for $300,000 above the seller's hopes.
In the heart of Kew's elite private school precinct, it was set on 1314 square metres and also boasted a clay tennis court.
Listing agent Helen Yan from Ray White Balwyn said four registered bidders – all families attracted to the size of the property and its location – pushed the final selling price well above the vendor's expectations.
In Fawkner, an unrenovated brick veneer home sold for $773,500 – $143,000 above its reserve – to a local family who plans to rebuild a new home on the sizeable 650 square metre block.
71 Anderson Road, Fawkner VIC 3060
Five active bidders put up their hand for the three-bedroom home at 71 Anderson Road which was popular with families looking to renovate, as well as at least one investor, who had eyed off the property for redevelopment.
"We actually had eight registered bidders but the other three didn't end up bidding because it just took off so quickly," said listing agent Patrick Ascenzo from McGrath Coburg/Brunswick.
"In the end it was sold to a family who live just around the corner. They plan to lease it out for a bit and then eventually build a new home on it."
Mr Ascenzo said the vendor was "mind boggled" by the result.
"It was his father's home. His dad had moved into a nursing home. He lived to 101. But when he passed away he decided to sell. He would've liked to have kept it but he lives on the other side of town. He's blown away," Mr Azcenzo said.
Ray White Victoria and Tasmania Chief Auctioneer Matthew Condon said the drop in the number of scheduled auctions this long weekend appeared to have created even more competition for those properties.
He said the group's preliminary data revealed an increase in the number of bidders at each auction.
"Confidence in Victoria's real estate market continues to remain at an all time high," Mr Condon said.
"On the ground competition was strong with buyers bidding very aggressively, and in high increments to secure their desired home.
"Despite the low auction numbers sellers who chose to auction their properties across the long weekend, have been heavily rewarded with exceptional prices, given the shortage of properties available."