A world without wine might be a possibility if hail, frost, flood, drought, pests and other environmental disasters continue to exert pressure on traditional winegrowing areas. So what can winemakers do?
2016 was the watershed year that some Burgundy producers lost their entire crop to hail and frost. Across the Chablis region, which was particularly hard hit, it's estimated only about half of the usual harvest made it to bottle. This was followed by equally devasting frosts in 2017.
The raging Northern California wildfires of 2017 were the costliest on record, and spread dangerously close to wellestablished wineries in Napa and Sonoma. Frey Vineyards, for example, saw their winery's tasting room, bottling facility, offices and 14 of the property's residences reduced to ashes.
Wineries across the world are feeling the effects of climate change and its direct or indirect impact. Some have made extreme steps to continue making wine into the future, such as Piemonte-based Angelo Gaja's venture into cool climate Sicilian wines, or Pommery Champagne's venture into making U.K. sparkling wine. There's also the eyebrow-raising vote by winemakers in Bordeaux in July to allow seven new varieties in the region: Alvarinho, Petit Manseng and Liliorila for whites and Marselan, Touriga Nacional, Castets and Arinarnoa for reds. These seven grapes were most likely chosen for their ability to cope with warmer weather conditions as well as natural resistance to certain diseases.
It's a brave new wine world, and these three regions are applying best practices to soothe over Mother Nature's wrath.
New Zealand
At Felton Road, sustainability has been built into its philosophy since its inception in 1995. "Every opportunity is carefully monitored to ensure that we are being as sustainable as possible, so that we can maintain our land, support it, and help it to persevere," notes their environmental manifesto. The estate is both organic and biodynamic, with a balanced ecosystem that includes African Boer goats and Highland cattle that graze on bushes and grass respectively, and chickens and falcons.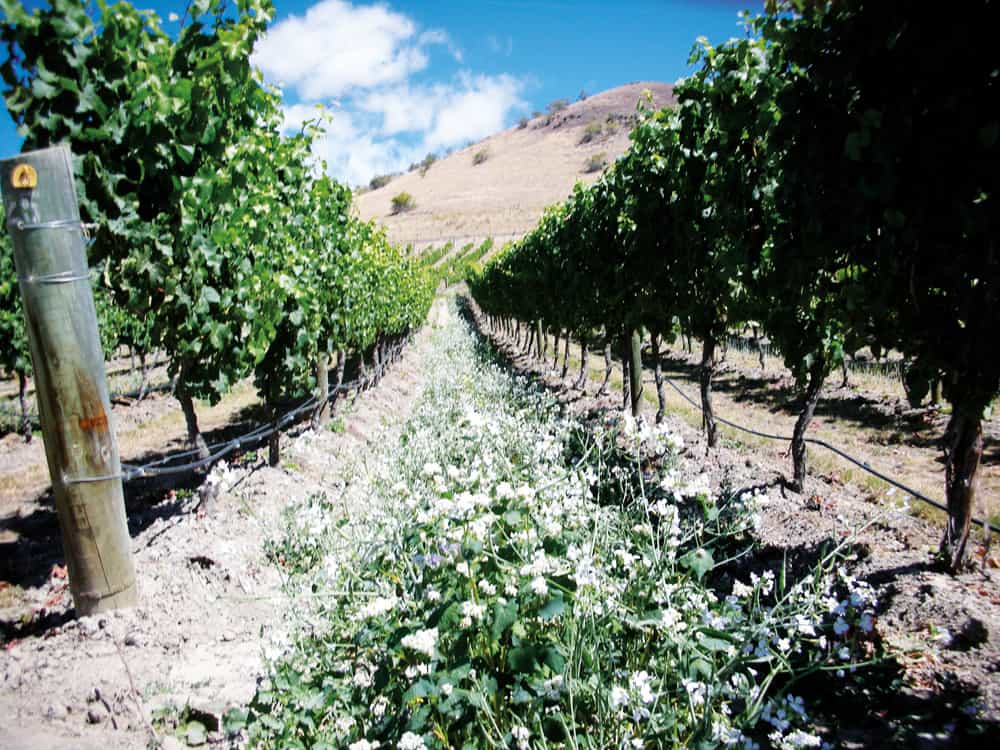 Waste matter, water management and energy efficiency are the main markers for every winery, and Felton Road goes the extra mile on every count. Coarse solids, such as lees solids, seeds, skins and stems go into compost, while land is also set aside for growing peastraw and other crops for compost material. Waste water discharge is used to grow the grass used to feed the animals, while liquid lees – normally discarded into the environment – is distilled into brandy. Organically farmed vineyards use less water, maintains and improves soil structure and fertility. No synthetic chemicals are used to reduce the stress on the environment as well.
Blair Walter, the winemaker since the beginning, also updates that the winery has installed 32kw of solar PV panels, bringing the winery to neutral electricity over the year. On global warming, he notes, "It is too early to say but in spring and early summer of 2017/18 we experienced the warmest October, November, December and January on record. We normally experience quite variable conditions so it is hard to say, but the last eight years have been warmer than the previous 12. The warmer vintages are good for reliable harvests (warmer and stable weather over flowering and fruit set) but can affect the style of the wine negatively – we generally make more exciting wines in the cooler years. However, 12 to 20 years ago, we had some vintages that were too cold so a little warming has conversely been somewhat welcomed. I believe as a small Island land mass that our warming has not been as significant as a continental landmass."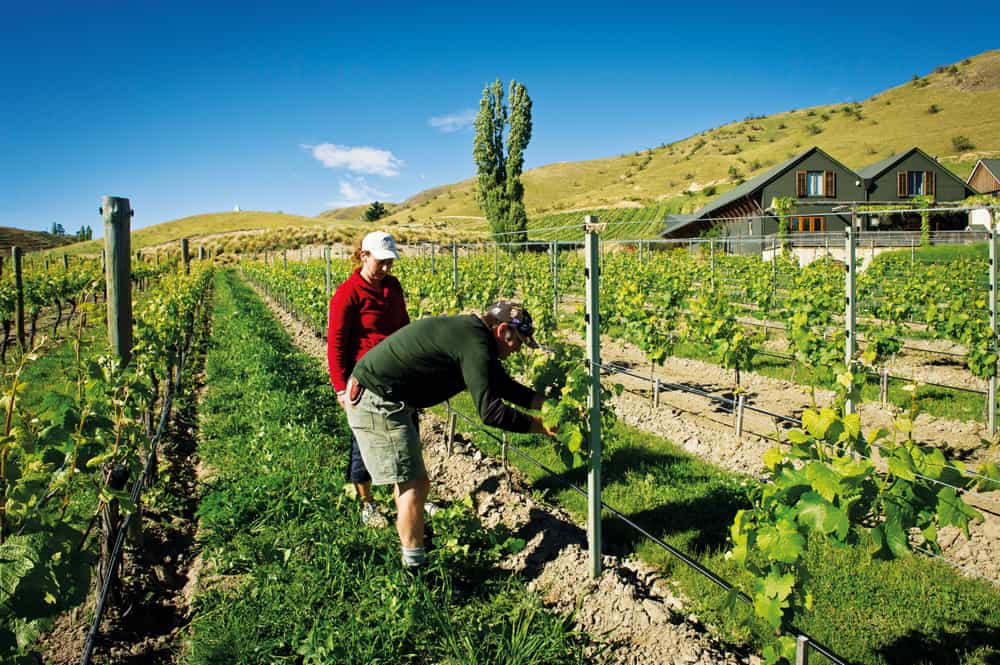 Fans of Felton Road wines, which are distributed by Monopole in Singapore, may notice a difference in the bottles used by them. Walter elaborates, "A carbon audit of our vineyard and winery identified that the glass bottle is responsible for over 50 percent of carbon costs. We use a 417g bottle that is significantly lighter than standard Burgundy style bottles." Heavyweight bottles used to portray a premium image can weight up to 800g or even 1kg.
Yet, even the strongest need to be vigilant. Walter has been replanting clones of Pinot Noir and Chardonnay on some parcels since 2008, using a clone of Pinot Noir (Abel) that ripens at least a week later, maintaining brighter acidity and fresher flavour at the same ripeness and potential alcohol levels. He continues, "A new vineyard that we planted in 2012 is planted to 50 percent of this clone, with a further two clones to trial whether they will behave similarly. With Chardonnay we are selecting mostly the Mendoza clone which maintains a higher acidity, again maintaining a freshness and balance to the wines, should we face warmer vintages."
France
As one of the most badly battered Old World regions, French winemakers have been waging a costly war against the elements. As spotted in Decanter's website, Amandine Marchive, co-owner of Domaines des Malandes in Chablis said, "The sky goes yelloworange. When you see this colour, you know it will hail. Within five minutes hail had completely destroyed the whole 5ha. This was in June, but the day after it looked like February – no leaves, no grapes, nothing – just the wood remained."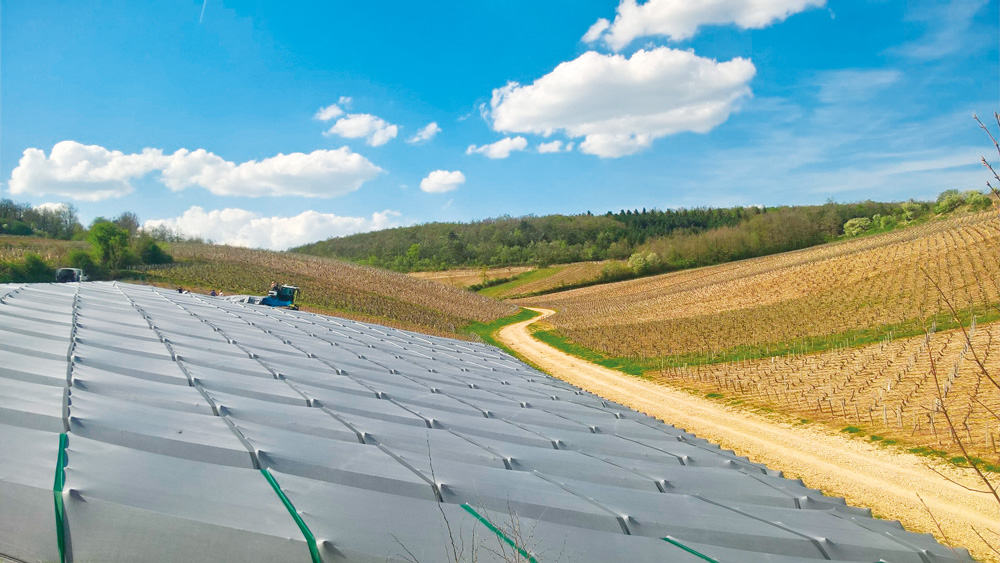 Reaching out to her through her importer in Singapore, Wea Wines, Marchive was facing a much better harvest this year than in that fateful 2016 vintage. She affirms, "Hail is now happening every year, from May to September, everywhere in France, with different intensity. The big step taken by the Bourgogne and Beaujolais Chambers of Agriculture since 2018 is firing silver iodide by cannon into the clouds. (But) it is not 100% efficient, as in 2018 my brother Richard lost 80% of his production because of hail storms in Beaujolais."
Marchive has taken to installing frost covers in April and May on 2 hectares of her third-generation family vineyards, as she tries to decrease the use of polluting candles. "Frost is happening less frequently than in the 1990s, but the buds come out too early and they are very sensitive to frost – for instance, February this year was very warm, almost 20°C!"
U.S.
In 2014, Sonoma County Winegrowers announced that they would become the United States' first 100% certified sustainable wine region by 2019. With over 95% certified to date, this means that the Sonoma County bottle that you're drinking was produced by a company that made conscious decisions to follow best practices to care for their land, the people who work there and to make responsible decisions in their business.
This ties in with the county's profile – more than 85 percent of Sonoma County's vineyards are family owned and operated, and it is estimated that 80 percent of the county's vineyards are less than 100 acres and 40 percent are less than 20 acres. In addition, the Sonoma County Grape Growers Foundation was established with a long-term focus to improve the lives of agricultural workers. They created a recovery fund for workers and their families who were displaced by the floods this year,
Sustainability, eco-awareness and corporate social responsibility aren't just buzzwords anymore – they are increasingly what customers demand and care about. With more wineries stepping up to the plate, it is easier to vote with your dollars by supporting brands that go the extra mile.