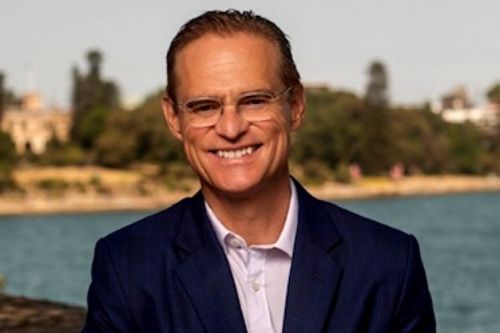 "We want to be the most enthusiastic and the most passionate insurer."
That was the statement made by Stefan Feldmann (pictured), HDI Global SE's managing director in Australia and regional head for ASEAN & Australasia, when Insurance Business caught up with the "quite optimistic" business leader.
Feldmann, an active user of professional network LinkedIn, shared how his camp has been keeping the Australian unit visible and present at a time when, according to the MD, "a lot of insurers disappeared into a hole and weren't to be seen."
In conversations with brokers, Insurance Business has heard of this sentiment mentioned, with some contacts claiming to have not seen much of various insurers during the start of the coronavirus pandemic when most companies had to adjust and shift their operations in response to the crisis.
Feldmann's "keen and eager" team, meanwhile, made sure they never lost touch.
"We saw it as a great opportunity for us to show what we are made of and shine," he declared. "So, we've done a lot of interesting things. We've held several virtual events – cooking classes, gin tasting, wine tasting, and magician courses. And a lot for Melbourne because they've been in lockdown much longer.
"So, I think that created a lot of goodwill, and brokers didn't forget that. We see a significant inflow of business now. I think we have done the hard yards, and we see a lot of opportunities particularly in the mid-market space."
In fact, the Sydney-based insurance leader said HDI Global SE Australia is "very much in growth mode" at the moment, with business growing "extremely" well, thanks in part to market changes as a result of departures by other industry players.
He noted: "Now we really see a massive influx of submission flow, which is actually quite exciting, and that's why we are very optimistic about this year. I know a lot of other companies are still kind of fixing their portfolios; a lot of insurers actually have cut back their line size or they are exiting from certain industries or a particular class of business.
"And we are really seeing a lot of that coming our way now – the brokers come to us whether we can fill the slip or we can help them out. There's a huge amount of new business opportunity, and we're going a bit more regional as well."
When Insurance Business spoke with Feldmann, he had just returned from Canberra and said they have also held events in cities like Newcastle and Wollongong to reach out to regional brokers. Virtually, on the other hand, the company has organised about 20 events since the start of the pandemic.
Additionally, to boost its presence, HDI Global SE Australia posts 30-second video updates on LinkedIn.
"We do little video clips of our staff walking through nice parts of Sydney," highlighted Feldmann, who shares these clips himself on his profile. "We want to be very visible and present and fresh and interactive and supportive. That's what we're trying to achieve."