Here's a change that has some major implications for those who get lounge access through credit cards, as reported by Executive Traveller.
Plaza Premium breaks up with Priority Pass
Priority Pass is the world's largest network of independent airport lounges, with over 1,300 lounges around the world. All kinds of premium credit cards offer a Priority Pass membership, which is a great way to get lounge access when traveling. Priority Pass doesn't operate lounges as such, but rather has partner lounges that it pays when a member visits.
Plaza Premium operates the world's largest collection of independent airport lounges, with 180 locations across nearly 50 airports. You can't directly buy a Plaza Premium lounge membership, but rather Plaza Premium acts as a contract lounge provider for premium airline passengers, and for other lounge access programs.
Historically you've been able to visit virtually all Plaza Premium lounges with a Priority Pass membership, but that will soon be changing.
As of July 1, 2021, Priority Pass and LoungeKey members will no longer have access to Plaza Premium lounges. LoungeKey is a similar program to Priority Pass, except it's not quite as big.
Note that "a small number of lounges" may still belong to these programs, as that's still "under review."
Plaza Premium Lounge Taipei Taoyuan
Why is this partnership ending?
It's clear that in this case Plaza Premium is cutting the cord, as the company states that it has chosen not to renew its contract with Priority Pass and LoungeKey.
As Plaza Premium describes this decision in a statement:
"In view of the rapidly changing travel environment and staying true to our mission in Making Travel Better, we have reassessed our product and service offerings in the hope of creating a comprehensive airport hospitality experience to reach more travellers globally."
This is purely speculation on my part, but here's my take on the motive:
Plaza Premium lounges are able to negotiate different reimbursement rates through different partners; for example, an airline that sends their business class passengers might pay more per person than a Priority Pass member who visits, since Priority Pass can offer so much volume
My guess is that Priority Pass was reimbursing Plaza Premium among the lowest amounts of any source of lounge access, so Plaza Premium is focusing on other partnerships instead; presumably the two companies couldn't agree on a "fair" price as they renegotiated their contract
The big question is what kind of partnerships Plaza Premium will be forming going forward — could we see Plaza Premium try to sell lounge memberships directly and compete with Priority Pass, could we see Plaza Premium work directly with more credit card issuers, or what?
Plaza Premium Lounge London Heathrow
What does this mean for travelers?
I've always enjoyed Plaza Premium lounges, and have generally found them to be a notch above other contract lounges. They have consistent and reasonably nice decor, and they typically have a solid food & drink selection.
This development is bad news for everyone except those with the Amex Platinum. Why? While the Amex Platinum offers a Priority Pass membership, it also offers "The Global Lounge Collection," which offers access to some lounges beyond that.
One of those agreements is with Plaza Premium, where members can access these lounges with one guest (in fairness, that's a reduction from the two guests allowed through Priority Pass).
So this shouldn't impact most people with the Amex Platinum too much, but it's bad news for those who access lounges through other cards.
I'll be curious to see what Plaza Premium's strategy is going forward for filling lounges. I can't help but wonder if Plaza Premium might be launching a competitor to Priority Pass, since the barrier to entry is pretty low, and Plaza Premium has the huge advantage of also actually operating a large lounge collection.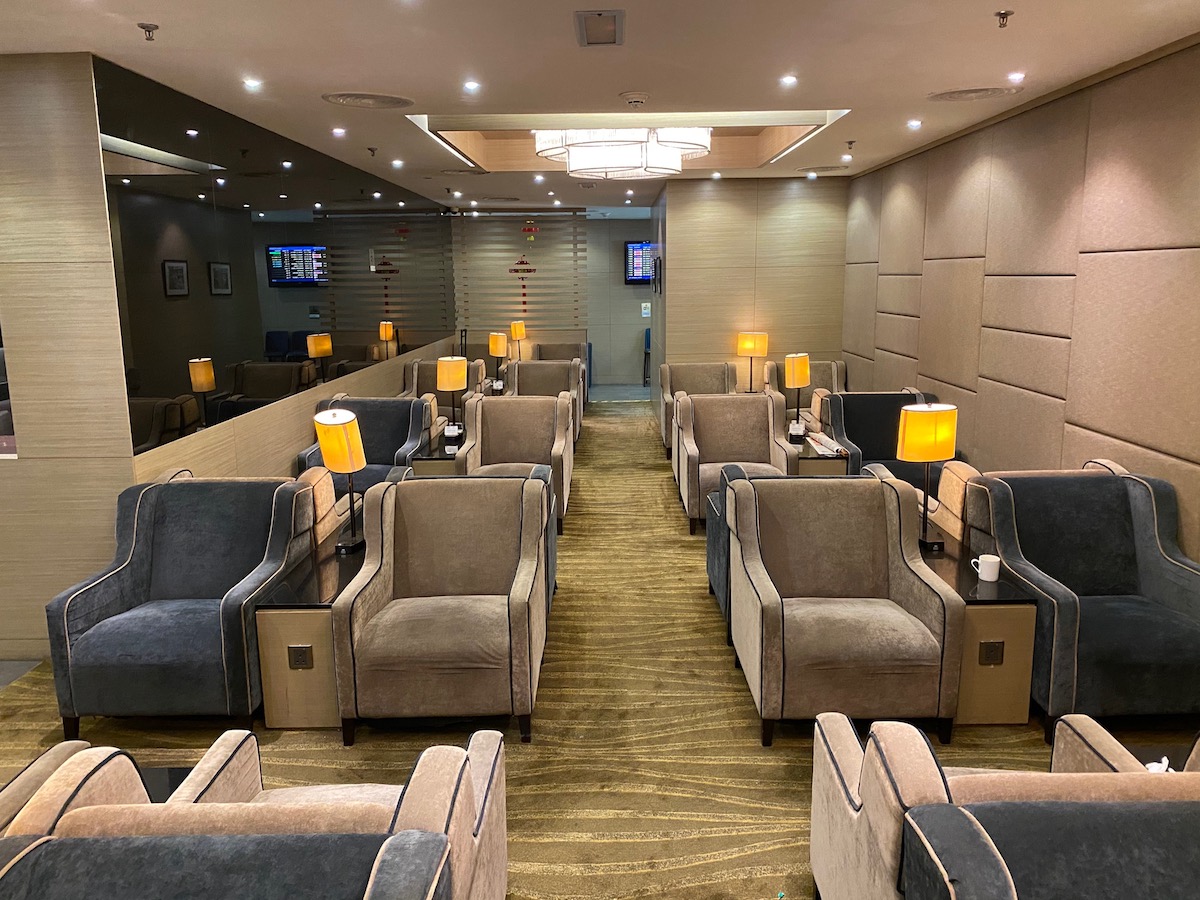 Bottom line
As of July 1, 2021, Priority Pass and LoungeKey members will no longer have access to Plaza Premium lounges. This is a bold move on the part of Plaza Premium, but I'd imagine there's some plan that we're going to be learning the details of soon.
This is a bummer for most people with Priority Pass memberships, given at just how many airports these lounges exist. Fortunately for those with the Amex Platinum, you'll still be able to access the lounges with your card directly.
I'm curious to see how this progresses, because this is a huge development.
What do you make of this shakeup to airport lounge access? What do you think Plaza Premium's plan is to fill lounges going forward?