Learn about Frisco's featured neighborhood, Lakes of Preston Vineyards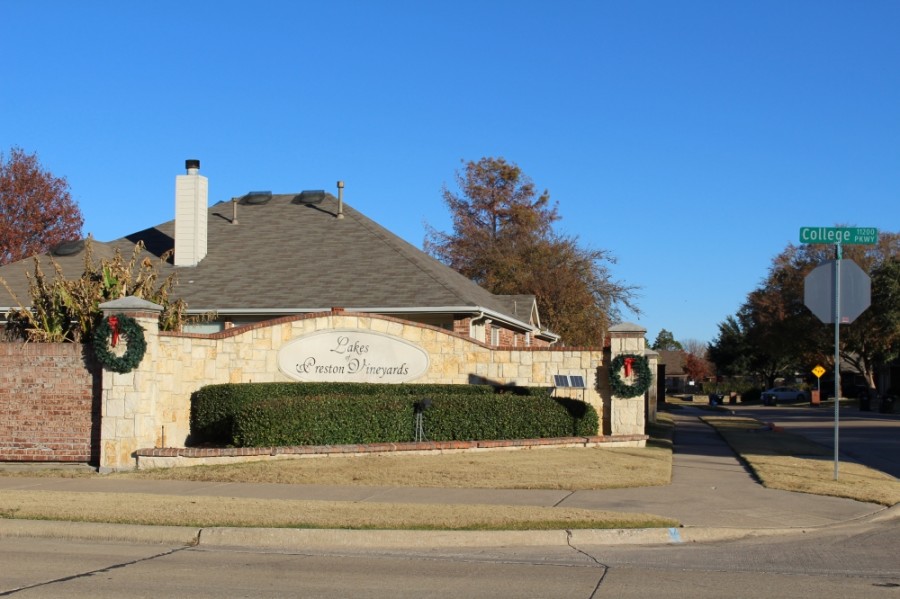 Lakes of Preston Vineyards is located just east of Frisco's Shawnee Trail Sports Complex. (William C. Wadsack/Community Impact Newspaper)
Now is the chance to help your local community succeed. Become a Patron by contributing to Community Impact Newspaper and gain daily insight into what's happening in your own backyard. Thank you for reading and supporting community journalism.
become a ci patroncontribute today

|

| Updated

Lakes of Preston Vineyards is located east of Hillcrest Road and just north of College Parkway. The Shawnee Trail Sports Complex is just to the west of the neighborhood.
Build-out: 1998-2005
Homeowners association dues: $300 semiannually
Home values: $279,000-$370,000
Square footage: 1,482-2,997
Median annual property taxes: $6,123
Median price per square foot: $142.93
Median days on the market: 12
Schools: (Frisco ISD) Shawnee Trail Elementary, Wester Middle School, Centennial High School
Amenities: community pool, playground
Nearby attractions: Frisco Athletic Center, future University of North Texas campus, Collin College, Plantation Golf Course
Neighborhood data provided by Jeff Cheney, The Cheney Group
214-550-8200 • jeff@cheneygroup.com