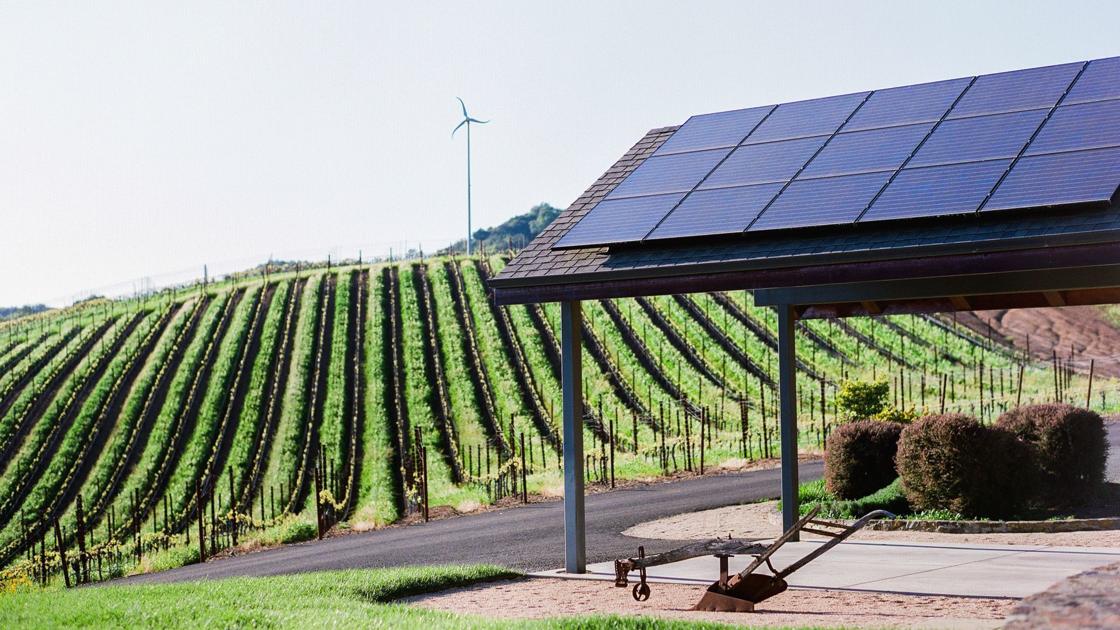 Jackson, VP of Sustainability Julien Gervreau, and a team of over 100 employees and external stakeholders put together a set of tangible goals to help reach this state of climate positivity, setting four main pillars of focus for the initiative. In late August, the team will kick off moderating five digital sessions digging into each pillar from the vintner perspective.
The first of these pillars pertains to climate action and greenhouse gas emissions, which directly ties into the goal of eliminating JFW's carbon footprint. Gervreau said they plan to achieve this by accelerating the company's investment in renewable energy, largely by constructing additional solar arrays on its properties and moving forward with a wind turbine near Carmel Road in Monterrey.
Similarly, they hope to reach zero emissions for transportation across production, shipping, and the like. The masterclass on this pillar is scheduled for Aug. 31 and will feature Gervreau and Chukan Brown as panelists alongside Gonzalo Munoz, High-Level Champion of Chile for Climate Action with the UN, Brian Kristofic of Ardagh Glass Packaging, and Kimberly Nicholas of Lund University in Sweden.
"Sustainability is a huge driver of business success, and what we've learned is we need to work together … We need to collaborate," said Gervreau. He said that JFW is learning how to "leverage their space in the wine industry to enact positive change," and are confident in this mix of corporate action and education strategy.
>>> Don't Miss Today's BEST Amazon Deals!
Originally Appeared Here