In the shadow of 2020, Napa Valley's wine industry eyes growing season ahead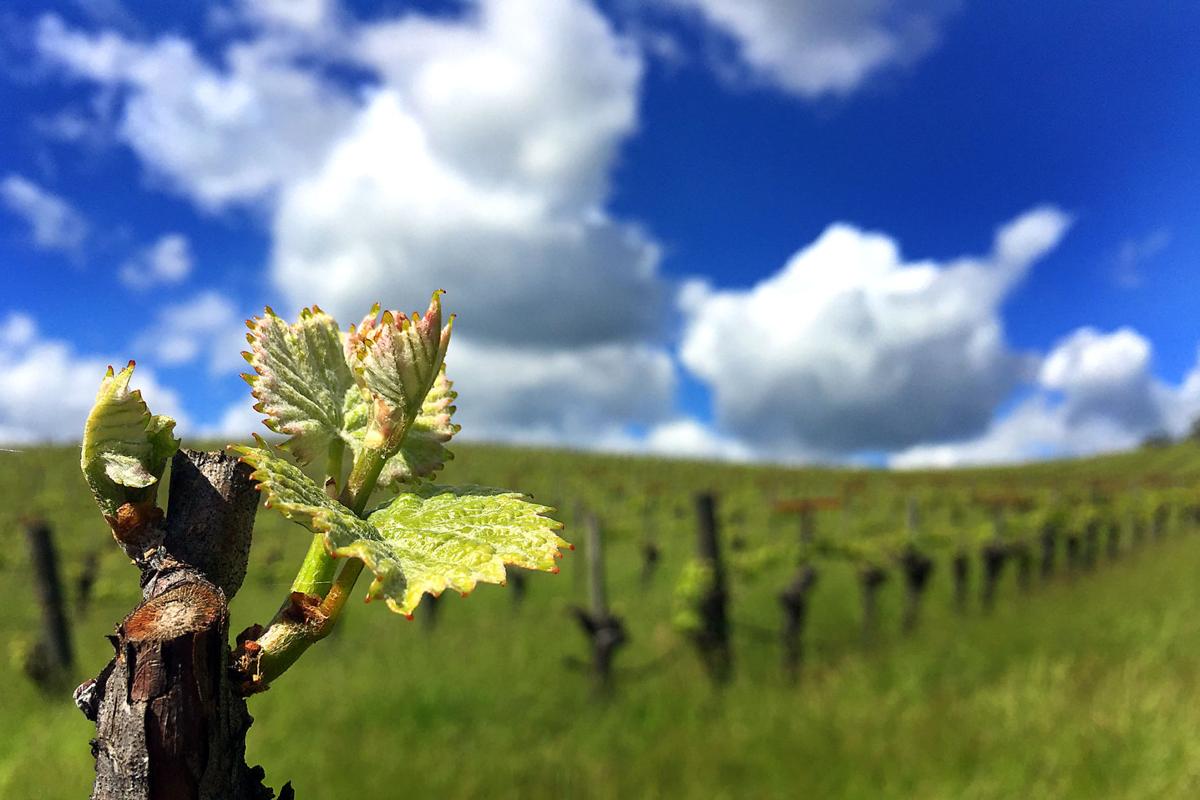 Aimee Sunseri knows she will spend much of the coming spring talking about wildfire.
She'd prefer not to, of course: spring in Napa Valley is usually a time to be telling visitors about new growth on vines, the upcoming release of a new vintage or the best places to take photos of the deep, yellow seas of mustard flowers that crop up around wine country each year. But the burn scars that encircle almost the entirety of the Nichelini Winery, where Sunseri is winemaker, make the subject almost impossible to avoid.
"There's a little green oasis around the winery, and then it's just burnt all the way around," Sunserii said. "We're just so thankful that the building(s) are standing, and that we can have people come back."
The burn scars are far from the only remnant of the events of the past year: Nichelini's 2020 vintage was significantly diminished by smoke taint from the Hennessey Fire, which came heart-stoppingly close to reaching the 1880s homestead on the property. A small portion of the vines within the winery's estate vineyards burned, and had to be replanted.
With springtime — and the 2021 wine grape growing season — arriving, Napa Valley's wine industry is doing its best to move on from the wildfires and pandemic shutdowns that have shaken it. That's easier said than done, especially since much of the vineyard infrastructure damaged by the fires last year will require capital heavy repairs, according to Mike Wolf, who owns an eponymous vineyard management company that works with a roster of prestigious growers and vintners in the valley. It's a long road just to return to normalcy, he said.
"The destruction was so big that there's not enough money to (fix) everything," Wolf explained. "And in a lot of situations, vineyards — the vines themselves — were not insured."
Most of the vineyards Wolf manages — save one particular property that bore the brunt of a particularly harsh fire storm — emerged from the wildfires physically unscathed. (Vineyards, better irrigated than surrounding forest and brush, are known to act as natural fire breaks.)
Even so, a number of his clients found themselves in situations similar to Nichelini Winery – smoke taint intensely depressed their wine production. The same pattern was evident valley-wide; this year's grape crush report from the California Department of Food and Agriculture showed wine production down a whopping 40% in Napa Valley.
That has put some pressure on growers to up their production for this coming vintage, according to Schramsberg Vineyard owner Hugh Davies. The winery's sparkling wine production this year will be within the normal range (sparkling wine grapes are typically the earliest harvested, Davies explained, which saved them from smoke taint) but production for its red wines, under its J. Davies label, will be at just a fraction of normal for 2020.
"We only pulled in about 15% of our red wine harvest," Davies explained. "This year we're hoping to do a full harvest, and we've ramped up our goals a little bit."
Schramsberg has arranged to purchase grapes from a pinot noir vineyard in Carneros and a cabernet vineyard in Oakville for the first time this year, Davies said. The addition should give the winery a step up in production, even as the year's low levels of rainfall so far could make for a smaller-than-optimal yield.
Those ramped up goals stand in stark contrast to the beginning of 2020, when industry experts warned that another high-yield year after bolstered production in 2018 and 2019 could exacerbate California's grape glut. Some Napa Valley producers did attempt to pivot at the time by replanting some of their vines, taking them out of the production cycle; others, now, will likely attempt to do what Davies has done and contract for additional tonnage.
Nichelini, too, feels the pressure to ramp up production, but Sunseri simply isn't sure there will be bandwidth for anything more than the 40 tons the winery typically crushes annually.
Making "mid-stream adjustments" to business plans is typically difficult for Napa Valley producers anyway, Wolf said, given how valuable land is. Vineyards either bear fruit or they do not, and the cost of maintaining vines makes it close to impossible for growers to suddenly cut back on production without being stung.
It'll take longer than a year for some growers to return to previous production levels, according to Elton Slone, CEO of Robert Craig Winery in Angwin's Howell Mountain appellation. Around 10% of the winery's estate vines were damaged by fire and needed replanting, Slone said, adding that it could be close to a decade before grapes from those vines make it onto the market as wine.
Howell Mountain, an area particularly hard hit by fires, has a long road to recovery ahead of it, he said — one nearby neighbor of Slone's lost 40% of their vines to flames.
"That is just cataclysmic," Slone said of the loss. "The fires, along with COVID, have really presented a double whammy in knocking people's business models down."
The pandemic first skewed demand, shutting down tasting rooms and restaurants; fires, in reducing production, skewed supply. Robert Craig Winery was forced to reroute much of its wine through the retail distribution market, where profit margins are notably thinner. For 2021, Slone said, Robert Craig is looking at pivoting back to direct consumer sales, which are typically more profitable.
Davies, at Schramsberg, remains optimistic: that's the general sentiment of growers in Napa Valley, he said, who must play the hand Mother Nature deals them each year. Even if lighter rainfall may indicate a lower yield, there are a number of other factors – heat waves, frost, late-season storms – that will likely also play a role in forming the year's crop. All of those variables could play out perfectly, Davies added.
"We know we're going to go through periods where the business is more predictable, and times where it is not," he said. "We're in a moment where it feels like it's not so much."
Watch Now: Napa County wildfires take toll on wine country landscape
Photos from the fires burning in Napa County
California Wildfires
California Wildfires
California Wildfires
California Wildfires
California Wildfires
California Wildfires
California Wildfires
California Wildfires
California Wildfires
California Wildfires
California Wildfires
California Wildfires
California Wildfires
California Wildfires
California Wildfires
Catch up on Napa County's top news stories
An appeals court rules the Expo's offer to keep a model railroad exhibit at the Napa Expo — though at higher rent — renders an anti-eviction p…
Transportation officials are looking at creating 2 roundabouts on Highway 29 in Oakville and Rutherford.
The move would follow an earlier round of job cuts by NVUSD in early 2020, as enrollment continues to fall in the district.
Napa's new card room, Ace & Vine, opened for business this past week. Take a look inside. 
Some Napa school traditions manage to live on, pandemic or not. Like picture day. 
A mountain lion was spotted in a central Napa neighborhood earlier this month. There are witnesses and a video to prove it.  
A woman who was sexually assaulted in a portable toilet at BottleRock 2019 has filed a civil lawsuit against the music festival's organizers a…
Napa County has received more than 840 complaints since its shelter in place order was lifted for the first time in June 2020, records show. 
A deteriorating two-story concrete building in remote south Napa County wetlands once relayed news from Asia to the rest of the United States …
Experts say the spike is the result of a pandemic economy and far from normal. In the meantime, skyrocketing home values could displace renters.