(Bloomberg Businessweek) — For a company in the unglamorous wastewater business, Cambrian Innovation Inc. has a high profile in Silicon Valley and Hollywood. Its technology uses electrically charged microbes to digest refuse, producing clean water and energy. Its customers include Domaine Chandon, a winery in Napa Valley, Calif. And its biggest investor is the billionaire Laurene Powell Jobs, widow of Apple Inc.'s co-founder.
A couple of years ago, Cambrian bought rival Baswood Inc., which counted the actors Woody Harrelson as a cofounder and Edward Norton as chairman. "Films are now my sideline," Norton said at a 2011 environmental symposium. "Waste is my business." Baswood's sludge bioreactor also uses microbes to treat water, and its marquee customer was Dr Pepper Snapple Group. Cambrian and Baswood's merger promised "real change for the health of our planet," Norton said.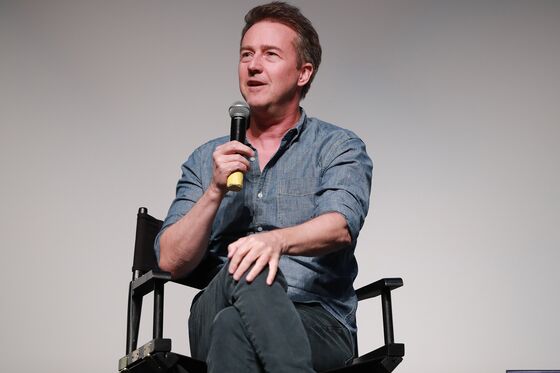 Perhaps. But until then, it may also be an example of the risks and complications of impact investing, which combines social and financial goals. For all the company's promise, the clean wastewater industry hasn't been a path to easy profits. And this year the company's shareholders found themselves divided because of something grubbier: a fight over money.
Since the Rockefeller Foundation coined the term in 2007, impact investors have proliferated and now manage $715 billion in assets, mostly in private companies, estimates the nonprofit Global Impact Investing Network. Financial goals can often conflict with those of building a better world, according to Christopher Geczy, a finance professor at the University of Pennsylvania's Wharton School who studies such deals. "It's tough enough when the focus is entirely on profit," he says.
Powell Jobs is among the nation's most prominent practitioners of impact investing. Her investment-philanthropy hybrid, the Emerson Collective, focuses on education, immigration, climate, and health and also owns the Atlantic magazine. Emerson has a declared mission of preserving the world's precious water supply. Cambrian, however, says it solicits investors based not on social impact but on the return on investment its service offers customers.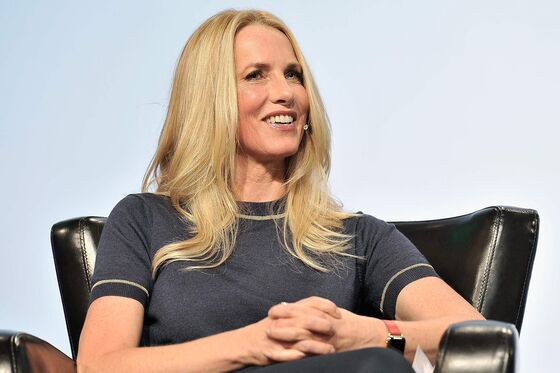 In its clean wastewater venture, Emerson found itself at odds with two other impact investors and Cambrian shareholders: Rafael del Pino Calvo-Sotelo, the billionaire chairman of Madrid-based construction company Ferrovial SA, and Gary Bergstrom, a pioneer in the field of international investing. In January del Pino's investment firm and Bergstrom's family office sued to gain access to Cambrian's books.
The investors claimed Emerson had a conflict of interest. It was both Cambrian's largest shareholder and majority owner of the acquisition target, Baswood. In a filing in Delaware Chancery Court, they said that Emerson used its influence "to pursue a transaction that bailed out its failing Baswood investment at the expense of other Cambrian stockholders."
Cambrian has described the deal as beneficial to all involved because it "injected much-needed cash into the company," and it says the acquisition has "already exceeded our expectations." In March, Cambrian agreed to turn over many of the records related to the deal, and the suit over access was voluntarily dismissed a couple of weeks later. Last week, attorneys for Cambrian, Emerson and Del Pino and Bergstrom's investment firms said in a joint statement that they "have resolved all differences between them in an amicable and mutually satisfactory way."
The tension around the deal may reflect the challenges of investing in a new industry where the rewards are uncertain and long-term. In the early 2000s venture capitalists bet heavily on wastewater-treatment companies such as Cambrian and Baswood. By 2013 most had lost interest, says Holly Stower, an analyst with Cleantech Group, a research and consulting company. Outfitting a plant with cleaning technology can be expensive, and it's hard to standardize. As a result the remaining investors tend to be governments, big corporations, and impact investors. "It's a really long, slow payoff," Stower says.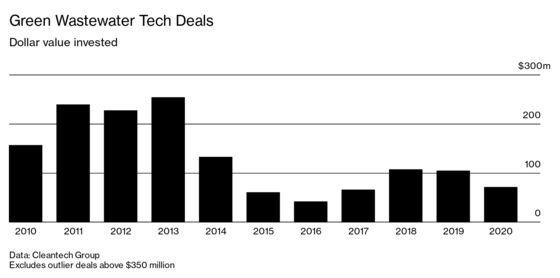 In 2006, two engineers who trained at the Massachusetts Institute of Technology founded Cambrian, which is based in the Boston suburb of Watertown, Mass. In addition to Domain Chandon, the company's EcoVolt system has appealed to craft brewers such as Lagunitas, Tree House, and Bear Republic. Making wine and beer generates lots of wastewater, and Cambrian's tech can reduce both expenses and environmental impact.
In November 2019, Cambrian's board gathered to vote on a deal to buy Baswood and put more capital into the combined company from Emerson and other stockholders. Del Pino and Bergstrom were skeptical. They questioned revenue projections for Baswood and the way the purchase price was calculated, according to the court documents filed by del Pino's investment firm and Bergstrom's family office. (The heavily redacted filing doesn't disclose what Cambrian paid, but a person familiar with the company's finances says it was more than $10 million.)
The two investors said that Cambrian "inexplicably and recklessly" added a premium to the deal because of Baswood's association with "Hollywood personalities" whose name recognition could be inherited in a merger. Cambrian responded that the transaction was fair and based on the analysis of two independent consultants; their reviews included several valuation methods, including one that would have assigned the company a higher price than was ultimately paid because of its "marketing connections/Board."
The court filing by del Pino and Bergstrom also paints a picture of Emerson pushing hard for the deal. A day before the board meeting, the pair met at the Four Seasons Hotel in Boston with Peter Gross, a senior Emerson adviser and its board appointee. Gross made an ultimatum, the filing says: Approve the deal or Emerson "would 'withdraw its support' of the company going forward." In its legal response, Cambrian says Emerson never had an obligation to provide it with more capital. Cambrian also claimed that del Pino and Bergstrom had an ulterior motive for bringing their complaint: pressuring the company to buy out their interests.
The board approved the acquisition with del Pino opposed. Still, del Pino voted for a board resolution that recognized "an untainted vote was held," according to Cambrian. Gross recused himself from the vote because of Emerson's position on both sides of the deal. (Bergstrom isn't on the board.) Rob Day, a partner at investor Spring Lane Capital, says he was pleased with the deal. "Adding the Baswood product line to Cambrian's provided a fuller offering to customers," he says.
After the merger, "the company was in a stronger financial position that it had previously been," a Cambrian spokesman says. The company says revenue projections are even better than expected and, since the acquisition, it has broadened its ambitions: doubling the number of plants where it operates, expanding into new markets, and bringing on new customers, employees, and intellectual property. Cambrian says something else validates the price of the Baswood deal. It also suggests the continuing appeal of a business the helps the planet: The company has signed up new investors.
 
Read next: Coal Is Getting Even Closer to the End of Its Line