Greece is what honeymoon dreams are made for. Regardless, planning your perfect honeymoon is a demanding task that demands your time and effort, while it can make you feel overwhelmed and burned out. For that reason, here is how to plan a luxury honeymoon in Greece in order to get the most out of your precious time.
1.  Pick your destination
Understandably, that is easier said than done. A luxury Greek honeymoon can take place in various places depending on the time you visit and the type of vacations you're seeking for. If you're visiting Greece in the summer months, the Greek islands are the place for you. Milos, Koufonisia, Santorini, Mykonos, and Crete are only some of the Greek islands that are ideal for couples and honeymooners, If you're visiting in the winter, the mainland, and especially Nafplio, Meteora, Delphi, Nemea, Olympia, and will be right up your street. In both cases, however, you must make sure to spend at least a couple of days in the Greek capital. Athens, despite being a big city, is incredibly beautiful with magnificent beaches, fascinating archaeological sites, and a vibrant nightlife that will make sure you won't experience a dull moment during your honeymoon.
2.  Choose the best time to visit Greece
Due to the popularity of Greece, the high-season month from the middle of June until the middle of August are by far the busiest. That means that if you choose to visit Greece during that time, you must be prepared to deal with large crowds, overcrowded beaches, packed bars, and busy streets. At the same time, if you decide to visit Greece during the winter months, you must take into considerations that the Greek islands will be out of the question. The islands of Greece get deserted during the winter, while the weather is windy, cold, and significantly worst than in the rest of Greece. That, of course, doesn't mean that Greece is not a winter destination. On the contrary, the mainland and countryside of Greece offer some of the most beautiful and romantic landscapes you can come across.
In our opinion, the best time to visit Greece is during late spring or early autumn. The months of May to the middle of June and the middle of August until the middle of October are ideal to spend in our country. During those times the weather is mild, allowing you to wander around the country and admire it in full bloom. What's more, the blazing heat and massive tourist crowds will not be there to make your life difficult. On the contrary, you will get to experience the most authentic side of Greece away from the crowds. It is a win-win situation, really.
3.  Book your tickets
Once you have decided where and when you want to go to Greece, it is time to book all of your tickets and establishments as soon as possible. The earlier you book, the cheaper the prices are going to be. The price difference between the time periods you book your tickets to Greece is in no way insignificant. As a result, you'll end up saving a lot of money, which you can later spend on your vacations. Additionally, due to the country's popularity, if you decide to leave everything for the last minute, you'll be in danger of not finding neither tickets nor accommodation to spend your magical honeymoon. If you want a luxury honeymoon, luxurious accommodation is a must.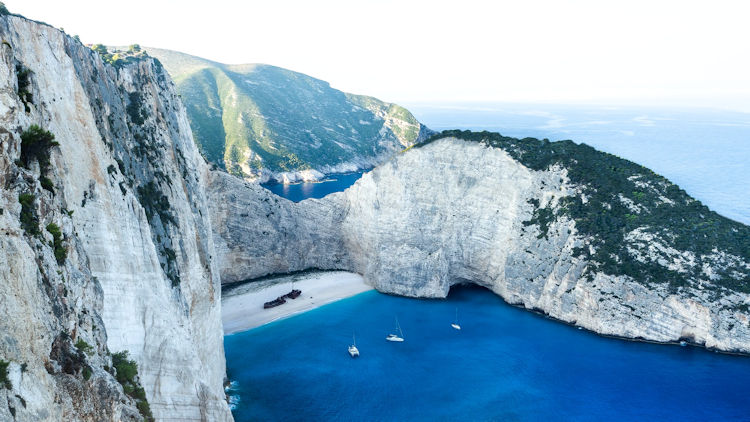 4.  Put together your itinerary
With so many things to do, places to visit, and things to see, planning a luxury honeymoon in Greece can be an overwhelming task. That's why you should plan your itinerary ahead, or even a rough draft of it, in order to make sure you don't forget anything important. Do your research and jot down all of Greece's major key points you want to visit. Among our suggestions, the Acropolis and the Acropolis Museum, a sailing trip across the Cyclades, and a gastronomy tour that will introduce you to the world-renowned Greek cuisine are the most important ones. If you're a wine enthusiast, you can even embark on a wine-tasting experience in several parts of the country. Greece is full of experiences waiting to be shared with your spouse, take advantage of them!
5.  Pack your bags
When visiting Greece for your honeymoon, you need to be smart about what you pack with you. It would be a shame to have to pay for added weight on your bag when you could spend that money on cocktails, don't you think?
If you're visiting Greece during the summer, you need to bring with you the lightest clothing available, as well as the most comfortable pair of shoes you own. Don't underestimate the heat you will encounter and don't overestimate your ability to walk in heels on the cobblestone streets of the Greek islands. While you should be reserved in the number of clothes you bring with you, you shouldn't do the same with your bathing suits. You will need plenty of those; the more the merrier. Of course, don't forget to shield yourself from the bright sun with your sunglasses and copious amounts of sunscreen. Other than that, your camera and your good mood are the last things you need, in order to be set and ready to go.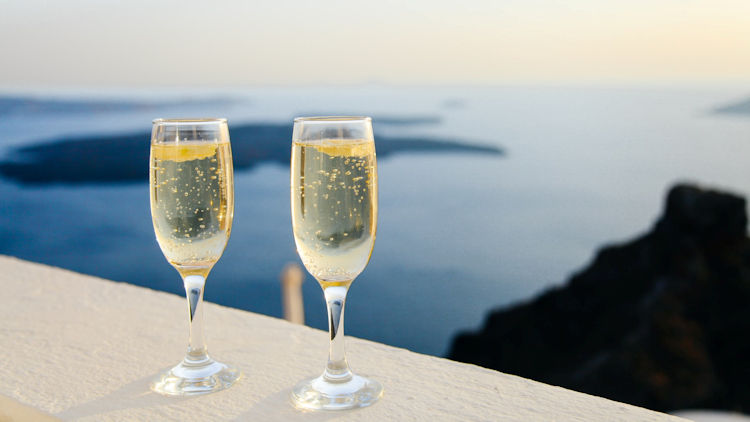 6.  Ask the locals
Greece is known for its hospitality since antiquity and not much has changed since then. The Greeks are eager to make you fall in love with their county as much as they do, which is why they will help you with whatever you need along the way, no questions asked. If you want some local advice in order to plan a tailor-made honeymoon in Greece, look no further. We promise to make your honeymoon the most magical and memorable experience of your lives!
What better way to start your life together with the love of your life as a married couple than by planning a luxury honeymoon in Greece? Be prepared to have the time of your lives, take incredible Instagram-worthy photos, taste the local cuisine, and leave with a promise to come back as soon as possible.