The ringing in of the holiday season means having some good time at home with family and friends and what can make it better if we have good food and wine for the company! With powerful antioxidants present in red wine, it becomes an ideal drink to pair your food with, and very few people know about the various health benefits it offers.
Well, red wine also comes in various flavours and some of the red wine varieties are quite acidic in nature and they can be a bit dense for those who are not accustomed to drinking wine. Here, we have one such drink that you can easily prepare at home using red wine. Sangria is one of the popular drinks that can be enjoyed with any kind of meal and can be made using any type of wine. However, the most popular varieties of sangria are Red Wine Sangria, which is a classic party drink. This fruity cocktail is a perfect way to celebrate an evening with your loved ones. So, today we will be sharing the recipe of this popular cocktail.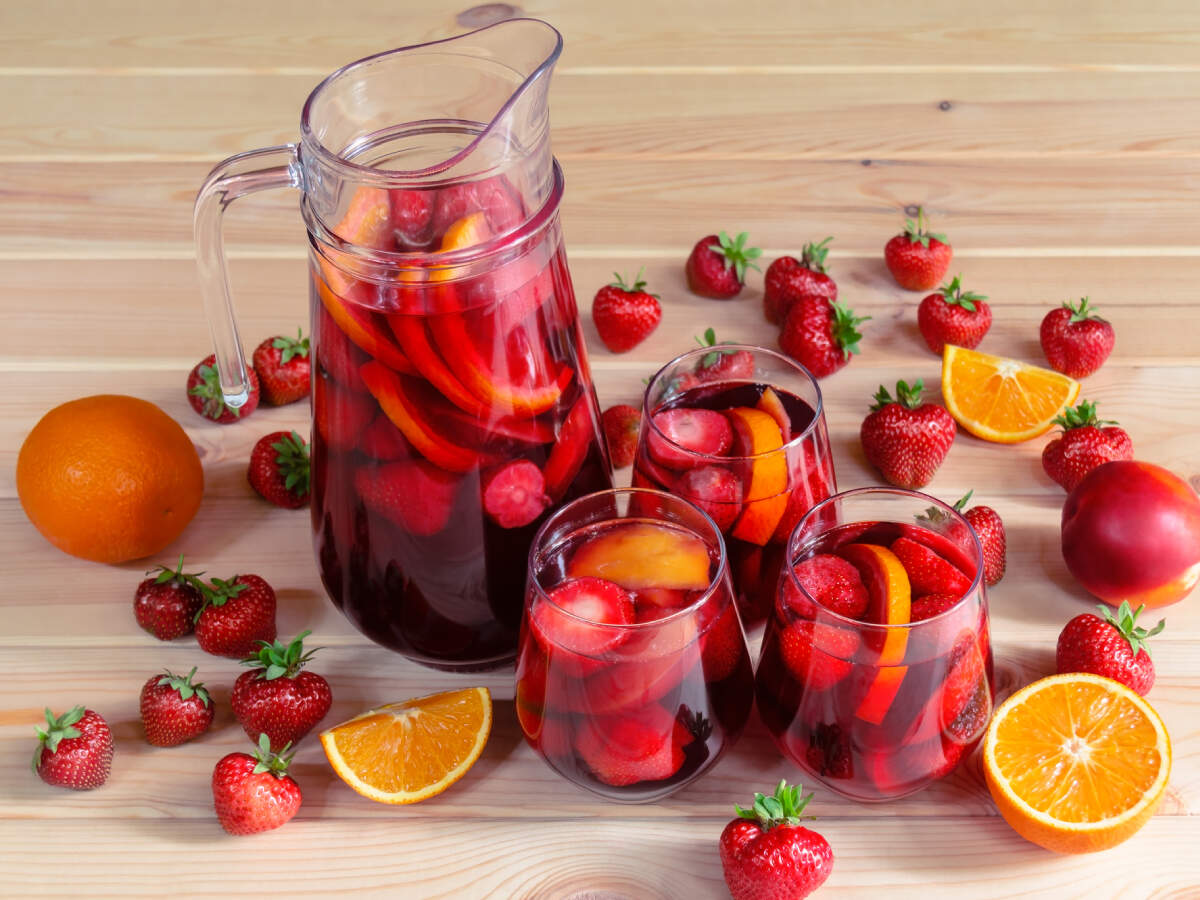 This classic cocktail is a speciality of Spain and is traditionally made with red wine, brandy, soda and various fruits. Ideally, it is considered a summer cocktail but it can be enjoyed during the Christmas season as well. This is an easy-to-make drink recipe that's created using a punch of fruits. Mostly, it's prepared using fruits like red apple, orange, strawberries and lemon. However, based on your taste buds and liking for any other fruit, you can use them in this Christmas drink recipe.
Here is the recipe of Red Wine Sangria that always works!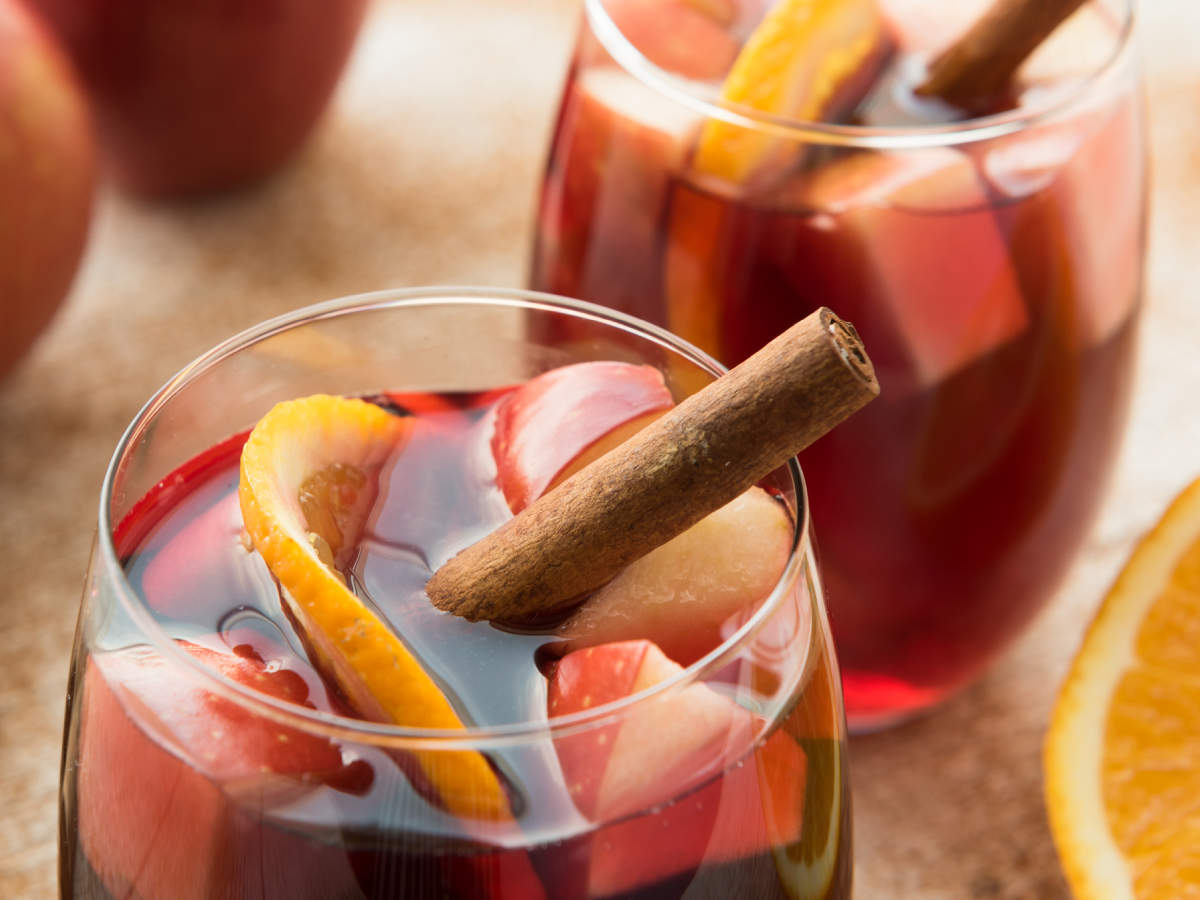 Red Wine Sangria
Ingredients

Red wine, 750 ml

Brandy, 1/2 cup

Sparkling Water/Soda, 2 to 3 cups

Red Apple, 2 Nos

Orange, 2 Nos

Strawberries, 1 cup
Method
1. First, wash and cut all apples and oranges in wedges. Next, wash and hull the strawberries and cut into halve. You can keep the peel on or add it along with fruits in the pitcher.
2. Take a pitcher and add these fruits in it. Next, add brandy in it along with red wine. Stir them using a stirrer and combine the ingredients well.
3. Keep this pitcher overnight in the refrigerator or on the countertop in winters as its already chilly outside.
4. Your sangria will be ready the next day. Just pour along with fruits and topi it up with sparkling water/soda and enjoy!