Andrew Calabria is busy crushing 20,000 tonnes of fruit at the family's Riverina winery in New South Wales. This year delivered a bumper crop and after many years in drought, the family hoped to see their fortunes rise.
"I thought we would have been a successful vintage with yields and income up for those wines," the 36-year-old said.
But instead, the family is among the many trying to find new markets for their red wine varieties.
On Friday night, China's Ministry of Commerce announced it will impose anti-dumping measures of up to 218.4 per cent on some Australian wine imports from 28 March for five years.
Importers bringing in wines related to the anti-dumping activities ruled by China will need to pay tax to China's customs authority, according to a ministry statement.
Beijing has launched trade strikes against a range of Australian products including coal, barley, beef, lobster and timber, with diplomatic relations in the doldrums.
Andrew Calabria supervising the wine crush.
Supplied
"It's been such a harsh couple of weeks going into vintage knowing that the wine would stop flowing into the China market," said Mr Calabria, who is a third-generation wine producer and the president of the Riverina Winemakers Association.
The Calabria family, which originates from Italy, has made wine in the town of Griffith for 76 years. In recent years, the family had built extensive business relationships in China but the new rules mean they'll take a 10 per cent hit to their wine revenue this year.
READ MORE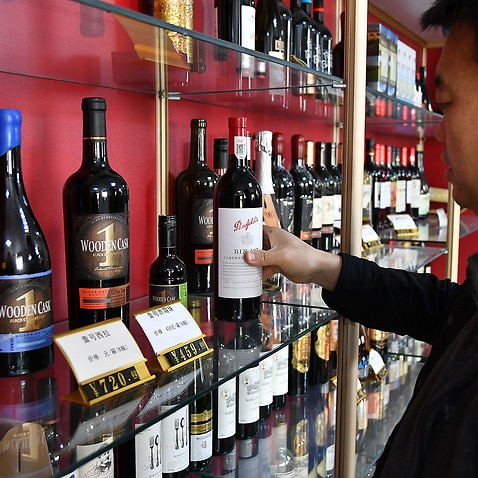 About 1,500 smaller operators who rely purely on China exports may be wiped out, according to the national association of winegrape and wine producers, Australian Grape and Wine.
"Some will go broke," its chief executive Tony Battaglene said. "Those people who invested and relied entirely on China exports will really struggle."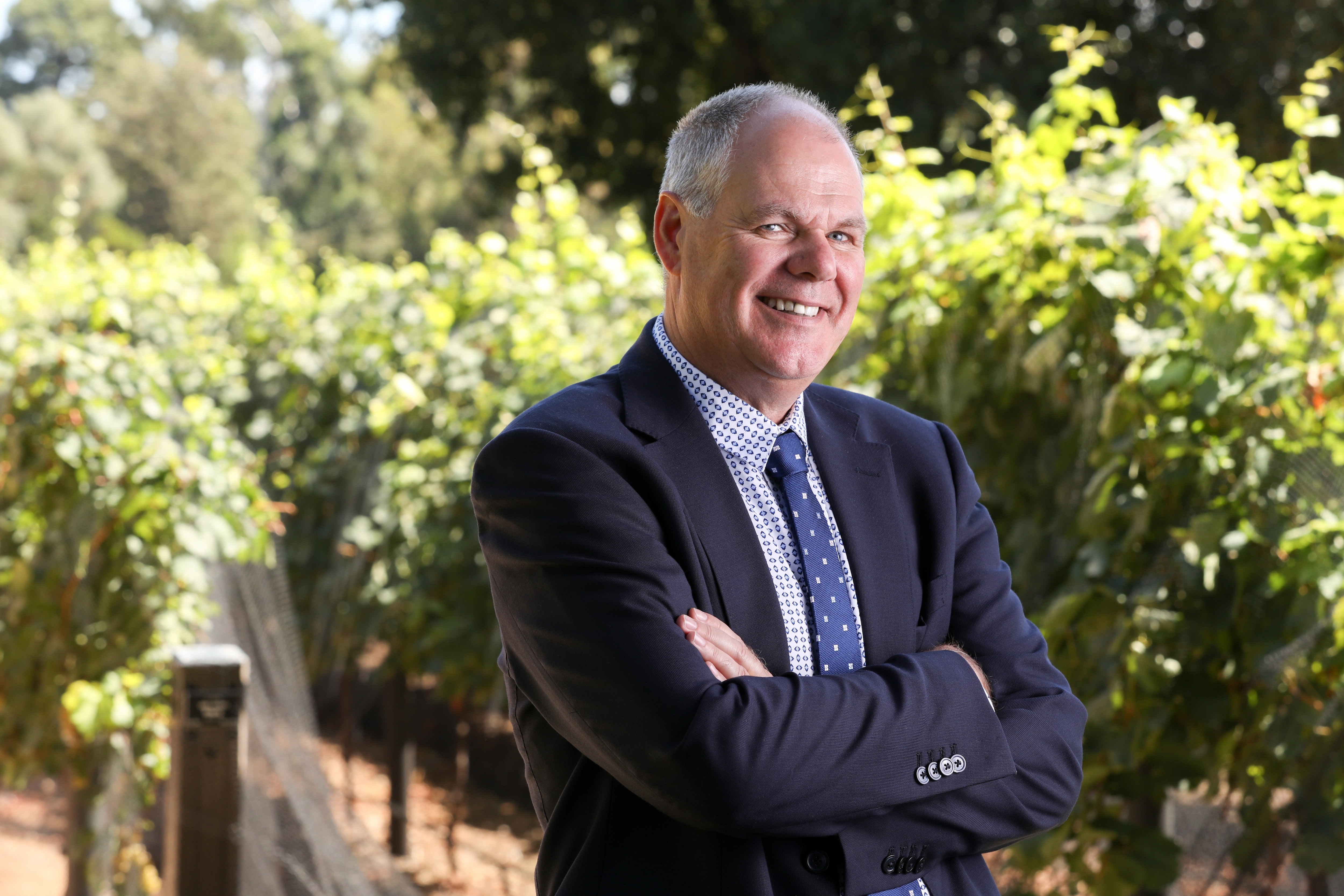 Australian Grape and Wine chief executive Tony Battaglene.
Supplied
Australia exported 729 million litres of wine in 2019-20, valued at $2.8 billion.
The top destination market was mainland China, accounting for 39 per cent of the exports by value.
"We've never been as exposed to a market as China, and we've never had such a high-value product – and it's exclusively red wine," Mr Battaglene said.
Mr Calabria agrees.
"It hurts. The Chinese market has been so important for our winery as a family, also for our region and the whole Australian wine industry."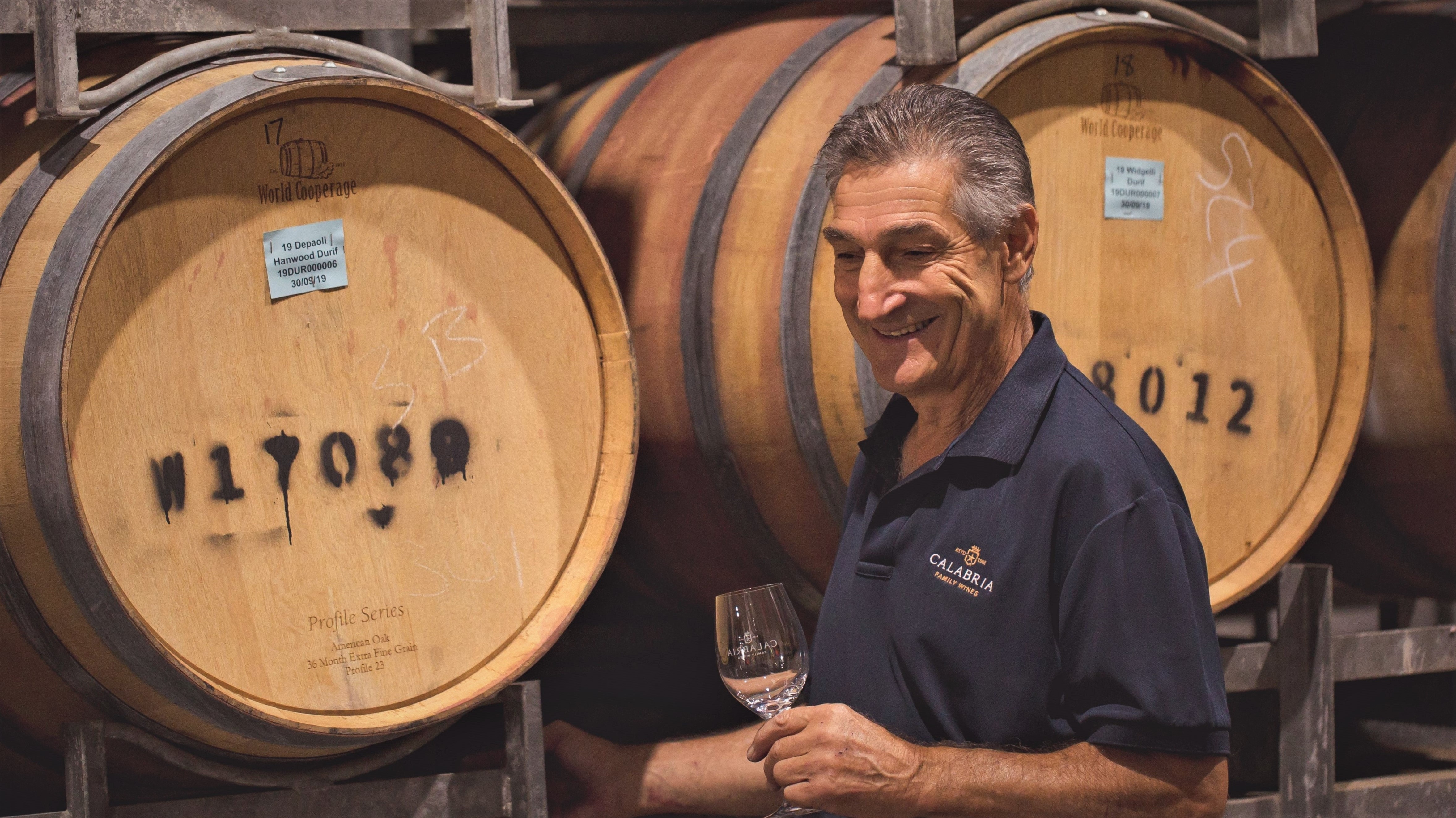 Bill Calabria at the family winery.
Supplied
According to Wine Australia, 2,361 wineries and 6,251 grapegrowers employ 163,790 full and part-time workers across 65 winegrowing regions, contributing over $45 billion annually to the Australian economy.
The industry now faces a $1.2 billion revenue hit.
China's latest anti-dumping measures follow provisional tariffs imposed in November 2020 on Australian wine in containers of two litres or less which are effective until the end of March 2021.
READ MORE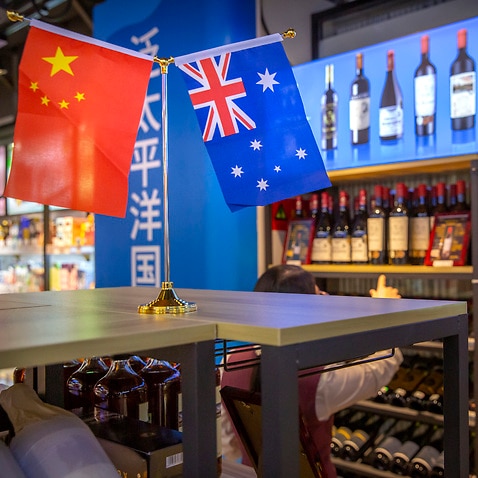 "It's a cracker of a year, isn't it?" Mr Battaglene said.
It is the latest challenge facing the Calabria family, one of Australia's oldest wine producers, after it survived deep financial recessions, droughts and even a world war.
"The industry is resilient, and we've gone through many difficult times," Mr Calabria said. "But this will be tough, no doubt about it."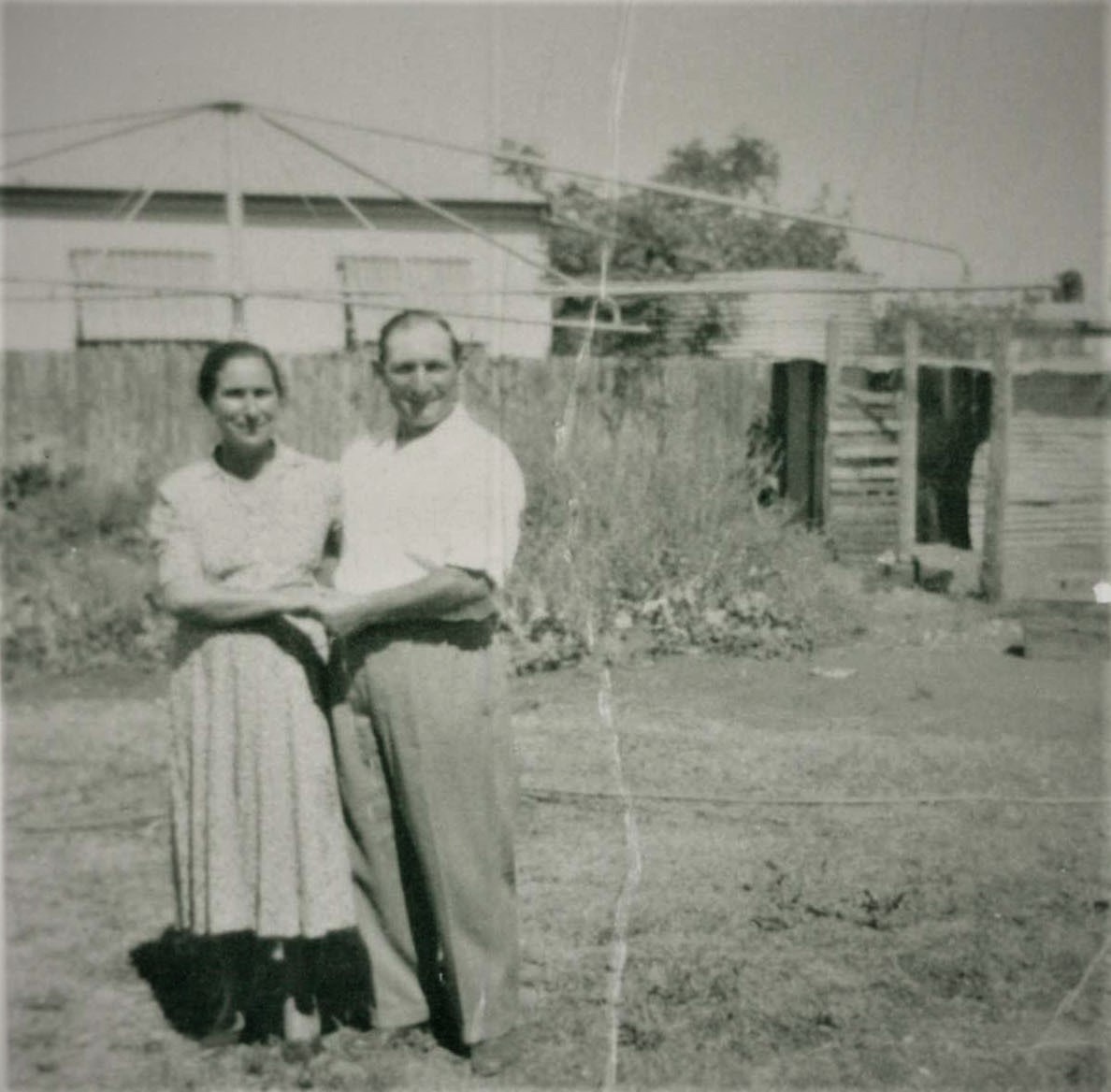 Calabria Family Wines founders Francesco and Elisabetta.
Supplied
Andrew's grandfather Francesco Calabria arrived in Australia in 1929, following his great-grandfather Domenico who had migrated from Southern Italy.
"It was a matter of survival. There wasn't enough food or income to support a growing family. So my great-grandfather boarded a ship in 1927 and my grandfather joined him two years later."
Settling in Griffith, they worked hard to buy a small piece of land and originally farmed olives. Their wine making began in earnest in 1945 and their fortunes rose as post-war Australians gradually embraced table wine.
"My grandfather Francesco's homemade wine started to find commercial success with the influx of Europeans who migrated over to Australia and were looking for it," Mr Calabria said.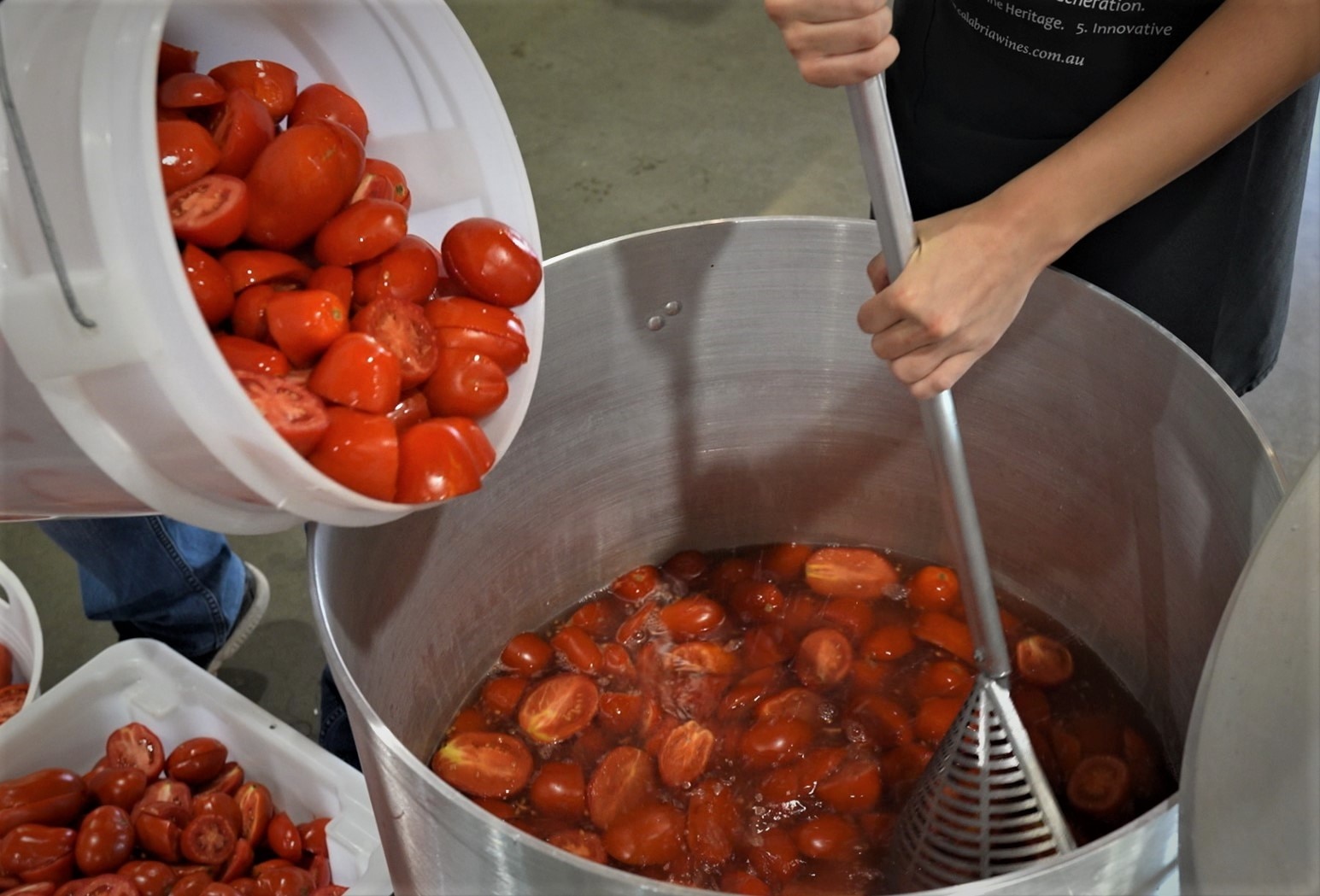 The Calabria family still makes traditional tomato sauce.
SBS
The family still celebrates its Italian heritage in many aspects of the wine business.
"We still make wine in a very traditional way in open concrete fermenters, like my grandfather did," Mr Calabria said. 
They also still make their own traditional tomato sauce.
"Customers can walk through the door and can see my mother and my grandmother Elisabetta – who's 99 years of age – making passata out the back." 
READ MORE
Mr Calabria is determined to fight on and find new markets to help the business prosper.
"We know the sacrifices that our great-grandfather and grandfather made to build this business, and more importantly, build a life."
Mr Battaglene says while the Calabrias run a well-established winery, many of the smaller producers will suffer.
Many smaller wine producers exporting to China are expected to struggle.
Supplied
"Those who purely export to China or at least export 80 per cent [to China], they're really going to struggle. A large number will either have to find new outlets rapidly or exit the industry."
Many like the Calabrias are already seeking new export markets.
"One key market will be India, where the population is significant, and we could probably put more of our resources into building it as a go-to market as we did with China 15 or 16 years ago," Mr Calabria said. 
"But we are living in a pandemic, and [due to international border closures] we cannot go over to share and taste our wines with distributors, importers and customers in India. 
"So the pandemic has really compounded the impact of the China tariffs. It's going to be really, really hard to find these markets."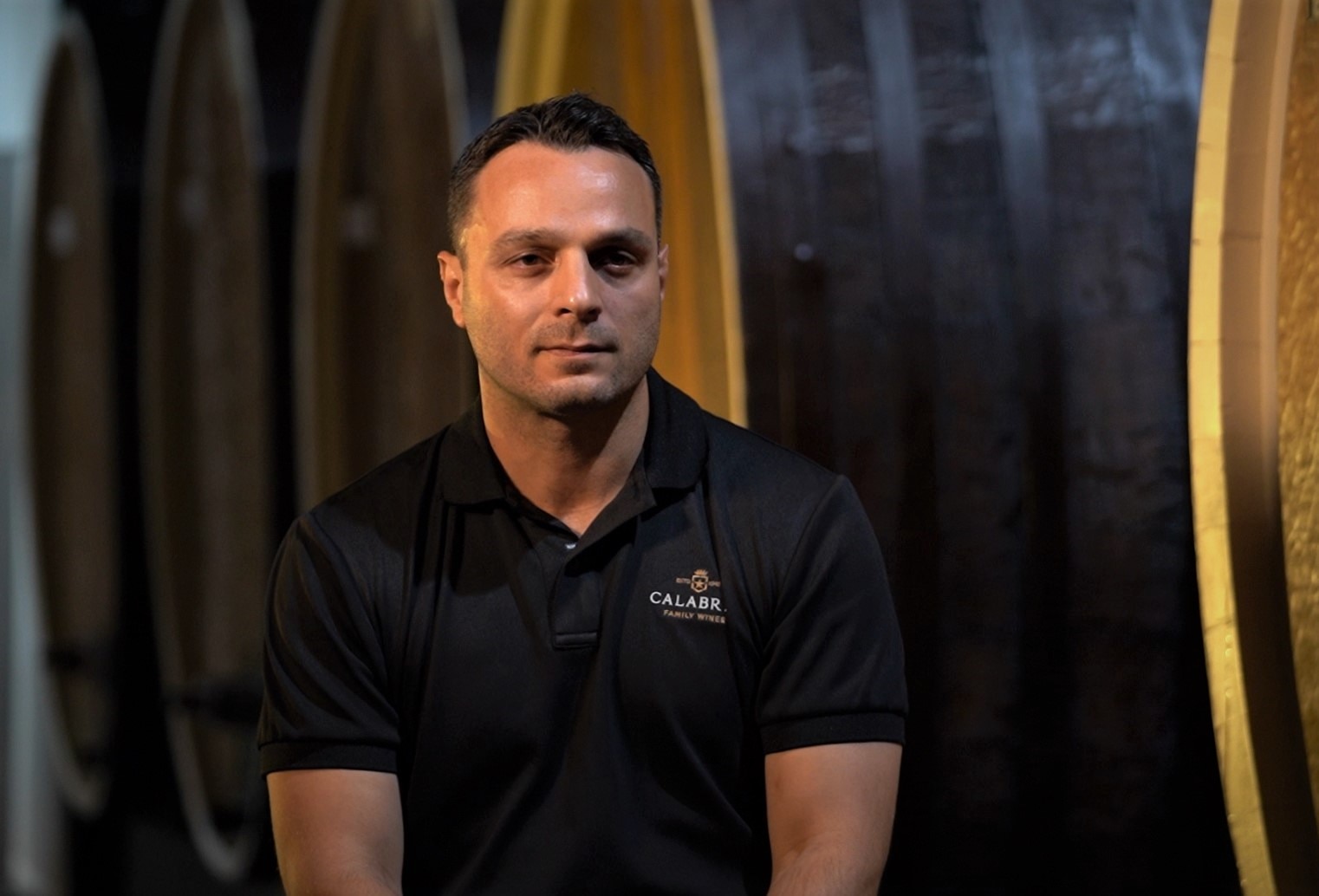 Andrew Calabria is urging Australia's wine producers to stand united.
SBS
Australian Grape and Wine is working closely with the federal government which has set aside $72 million for agribusiness, partly to help winemakers find new export markets. But a surplus of 300,000 tonnes of grapes is forecast this year and fierce discounting is expected.
"Prices will definitely be affected unless we can really build new markets quickly, and the reality is that can't happen. You just cannot build a market the size of China in a year," Mr Battaglene said. 
READ MORE
"It does hurt, but I think what we need to do is just stay strong," Mr Calabria said. 
"We have a rich history in wine. We have some of the oldest wines in the world grown in Australia, so I think our place within the world of wine is safe."  
– With AAP.