Happenings: Wildlife sanctuary tour, kids hike & Lord of the Rings trivia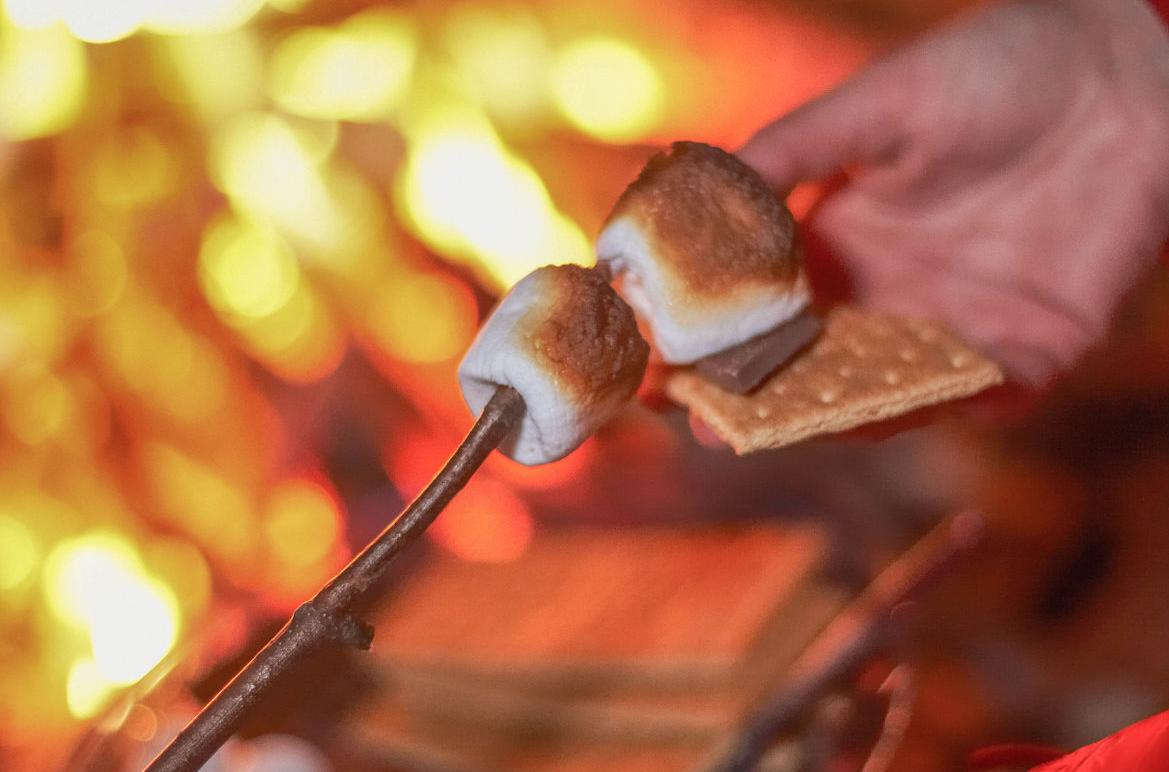 The information presented here is subject to change. To have an event appear in this column, email us at newsroom@lakegenevanews.net.
Conservation at Home Wednesday, March 24, 6 to 7 p.m.; and Thursday, March 25, 1 to 2 p.m. Free online event by Geneva Lake Conservancy offers water conservation and environmental protection education. Hosted by Lake Geneva Public Library, email rstrehlow@lakegeneva.lib.wi.us to register.
Kids Nature Hike & S'mores March 25, 4 to 5 p.m., Kishwauketoe Nature Conservancy, 251 Elkhorn Road, Williams Bay. Lace up the hiking boots to walk through the conservancy, stop by the bonfire after for marshmallows and S'mores. For children ages 6 and older. Cost $8 per child.
Lord of the Rings Trivia Night March 25, 7 to 9 p.m., Delavan Lake Store & Lounge, 2001 North Shore Drive, Delavan.
Rummage sale Friday and Saturday, March 26 and 27, 9 a.m. to 3 p.m., Chapel On The Hill Parish Hall, N2482 Cisco Road, town of Linn. Antiques, household goods, unique items. Call 262-245-9122 or email chapelonthehill1@gmail.com for more information.
Think Spring Craft & Vendor Show March 27, 9 a.m. to 2 p.m., Hawk's View Golf Club, 7377 Krueger Road, Lake Geneva. Local vendors and upcyclers with unique crafts and more. Free admission and parking.
Book signing with Nancy Jo Nelson, author of "Lessons from the Ledge," March 27, 11 a.m. to 2 p.m., Cup O' Joe Coffee House, 336 E. Main St., Twin Lakes.
Valley of the Kings Tour March 27, 2:30 to 4:30 p.m., Valley of the Kings Sanctuary and Retreat, W7593 Town Hall Road, Sharon. Tour the private sanctuary, which houses lions, tigers, wolves and more. Cost $15 per participant. Visit bigfootrecreation.org for details.
Comedy Night March 27, 6 and 8 p.m., Grapevine Theatre, 609 W. Main St., Lake Geneva. Four comics performing at both shows. Cost $25 for show, includes drink. Limited seating. Call 262-348-9463 or visit thebottleshoplakegeneva.com for tickets and more information.
Wine Pairing Dinner March 27, 7:30 to 9:30 p.m., Maxwell Mansion, 304 S. Wells St., Lake Geneva. Maxwell, The Cheel and Vie de Vin team up to bring guests a four-course Nepalese meal, featuring a new estate wine for each course. Tickets $160, must be 21 or older. Visit Maxwell's Facebook page to purchase tickets and for more details.
A Fundraising Night to Remember! Sunday, March 28, 5 to 10 p.m., Jonathan's on Brick Street, 116 E. Walworth Ave., Delavan. Event features dinner and music to support the Phoenix Park Bandshell. Xeno & Joe will perform. Meal by Chef Jonathan includes lobster tail, Angus tenderloin, Brick Street Legend Salad and more. Dinner times 5 and 7 p.m. Tickets will only be sold until March 21. Cost: $125.
Lake Geneva's First Fridays Friday, April 2, 5 to 8 p.m. Downtown Lake Geneva restaurants, shops and businesses stay open late, offering sales, activities, demonstrations, promotions, live music and more. Visit the Streets of Lake Geneva Facebook page for updates and more details.
Mo Willems Virtual Party Saturday, April 3, 10:30 a.m. Willems is the author and illustrator of the Elephant & Piggie books. Matheson Memorial Library will have craft kits for the free event ready to pick up from March 29 to April 3. Located at 101 N. Wisconsin St., Elkhorn, the library is closed April 2. Visit the Matheson Facebook page to register.
Hillmoor Ad
Hillmoor Country Club
Hillmoor Golf Course historical image
The Geneva Lake Museum has some artifacts related to the history of the former Hillmoor Golf Course
Hillmoor Golf Course historical clubhouse image
James Foulis and his brothers were hired to design the Hillmoor Golf Course.
Former Hillmoor Golf Course
Former Hillmoor Golf Course