Two hours north of Sydney lies the Hunter Valley. Early settlers planted first vines here in the 1840s, and the region has since become one of the grand dames of Australian wine. There are more than 150 wineries – with all the tours, food offerings, sight-seeing and luxe stays that entails.
It's the kind of place a traveller can spend a long time exploring. To help you on your way, we've partnered with Uniqlo and their travel friendly Ultra Light Down range to offer one winner and their mate the chance to win access to it all. What's more, you'll receive a $1000 Uniqlo voucher to get decked out before you go. Light and warm with a handy carry pouch, Uniqlo's Ultra Light Down jackets and vests are the perfect pack and go option for your weekend adventure.
Here's where you can get rugged up and eat, drink, explore and engage with one of Australia's pockets of paradise.
SATURDAY
Breakfast at Cru Bar + Pantry, Pokolbin
Make your first stop Cru Bar + Pantry at Brokenwood Wines in Pokolbin, which serves breakfast between 9am and 11am. Order the Euro board, a continental spread for one with shaved ham, brie, cheddar, a croissant with tomato relish, and fresh fruit, or share the Vintage board between two while looking over the lush grounds, feasting on smoked salmon, smashed avocado, fetta and dukkha, scrambled eggs, crispy bacon, toasted sourdough, overnight oats, fruit salad, and a ham and cheese croissant. If you can squeeze it in, add a small sweet tart. Coffee comes from Newcastle outfit Darks Coffee Roasters.
Hunter Valley Gardens
A five-minute drive from Cru Bar + Pantry is Hunter Valley Gardens. The sprawling estate here features eight kilometres of walking paths winding through 14 hectares of gardens consisting of over 6000 trees, 600,000 shrubs and more than one million ground cover plants. There are 10 individual gardens here showcasing distinct horticultural styles. Rug up and explore the bougainvillea and wisteria-lined Italian Grotto, a Sunken Garden featuring a cascading waterfall, and a Storybook Garden designed to delight the young imaginations.
Drink at Becker Wines, Pokolbin
M & J Becker Wines is run by married couple Meagan and James Becker. James, the son of a wine-growing family, ditched a career in finance to study winemaking before relocating to the US, where he trained under some of California's top winemakers. In 2017, the pair returned home to Australia, setting down roots in the Hunter Valley, where they opened their cellar door at Roche Estate in 2019. Becker Wines offers a natural approach to making wine. Rather than introducing cultured yeast or bacteria, the Beckers rely on wild fermentation to give their wines a distinctly local character. It's a school of winemaking that refrains from fining wine with additives such as egg, milk or fish products – good news for vegans.
Dinner at Yellow Billy, Pokolbin
Located on the grounds of Piggs Peake Winery, Yellow Billy is one of the Hunter Valley's newest eateries. The kitchen is run by local Hunter chef Sam Alexander, while sommelier Pat Hester oversees the all-important wine list. The restaurant's centrepiece is a custom-built firepit, on which Wessex Saddleback and Landrace suckling pig is cooked for eight hours to produce Yellow Billy's succulent pulled pork. Local produce stars here: lamb comes from Pukara Estate in nearby Denman and chicken from Little Hill Farm in the foothills of the Watagan Mountains. The restaurant's name is a nod to the Hunter Valley's rich history – Yellow Billy is believed to be the pseudonym of William White, a bushranger of Indigenous heritage who roamed the Brokenback Ranges in the 1860s.
Stay at Francisco tiny house, Luskintyre
At Francisco, a tiny house at Luskintyre in the Hunter Valley, there is little to distract you other than curious kangaroos. With no phone reception, it's a good setting to enjoy simple pleasures: a cheese board, a bottle of red and a good book. Large windows offer unbroken views of the surrounding bush. It feels like blissful isolation – all within a 30-minute drive of the Hunter Valley's many wineries. The miniature cabin features a queen bed in the upstairs loft and a pull-out sofa downstairs. The property also includes a barbeque firepit and an outdoor stove. Bed linen, towels and toiletries are provided – guests need only bring food, drinks and a change of clothes.
SUNDAY
Air Ballooning (and breakfast), Pokolbin
Rise and shine. Balloons Aloft balloon rides begin here at sunrise, but the stunning vista that takes in Pokolbin, Lovedale, Rothbury or Broke is well worth the early start. The one-hour ride, which ascends to 2000 feet above the ground, is followed by a champagne breakfast at Restaurant Cuvee at Peterson House.
This article is produced by Broadsheet in partnership with Uniqlo's new Ultra Light Down range – the ideal pack and go option for any weekend away. We're offering one lucky winner and their friend the chance to do just that when they experience our Hunter Valley itinerary for free. All you have to do is tell us in 25 words or less why you'd like to go.
Enter your answer below:
View the competition terms and conditions here.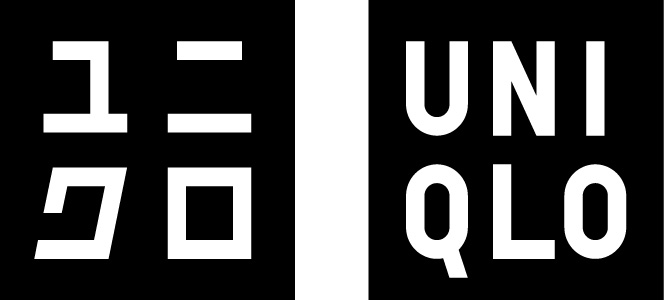 Produced by Broadsheet in partnership with Uniqlo Australia. Learn more about partner content on Broadsheet.