Former leader of 'The Black Lillies' Cruz Contreras brings his solo act to Abingdon Vineyards on Saturday, May 22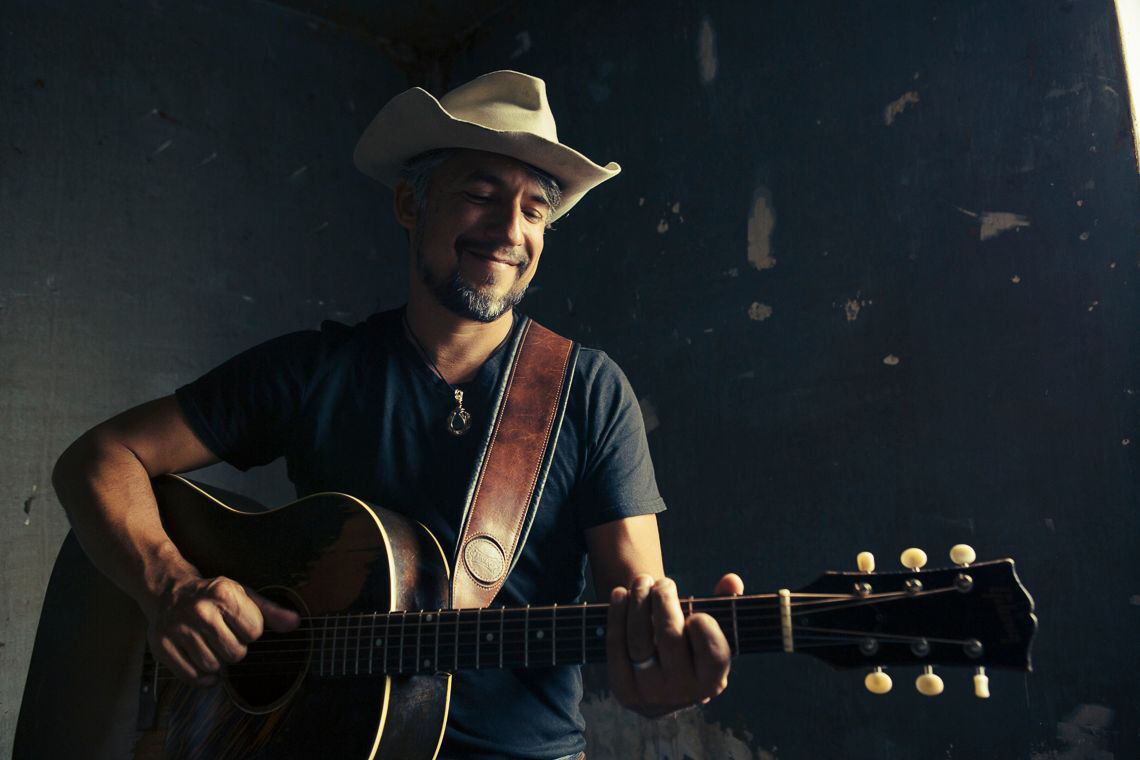 BY TOM NETHERLAND | SPECIAL TO THE HERALD COURIER
When Cruz Contreras drove a truck for a living, he envisioned much more than a mere highway through his windshield.
He learned to sing, founded The Black Lillies, and set forth a path in music that fueled his past decade.
Contreras went solo when his much-ballyhooed band split at the end of 2019. Guitar in hand and new wife Molly nearby, Contreras bounds for the bandstand at Abingdon Vineyards in Abingdon on Saturday, May 22.
"It's been important and rewarding to me to kind of reintroduce myself as a solo artist," Contreras said by phone from his home in Maryville, Tennessee. "I want to develop the ability to entertain as a solo artist."
Contreras will do so with a cadre of Black Lillies songs, a satchel of newly recorded songs and a characteristic cover or two.
"I want to command the stage solo," Contreras said. "Like, here's my guitar, here's my songs, here you go."
Months before The Black Lillies broke up, Contreras wrote and recorded a solo album. Made in September 2019 and titled "Cosmico" (Spanish for cosmic), the album still awaits release nearly two years later.
"It doesn't really fit into anything (stylistically). It's my voice," Contreras said of his album. "But the treatment, it's fresh. I've got to get it out."
Contreras said he plans to play several of the songs on Saturday.
"I was in Bristol the day we decided to make this record," he said. "It's a real sonic experience."
"Cosmico" opens with "Stop Giving Your Heart Away," sort of an autobiographical note of advice to himself.
"It's a command. It's bold — stop (blanking) giving it away," Contreras said. "Think about your worth as a person, as a musician."
On the flip side, there's "Let Somebody Love You." Again, it's a missive pointed directly in the mirror.
"You have to let somebody love you," Contreras said. "You have to make a choice, to let somebody in enough to love you."
Those songs come on the heels of a decade of leading and bleeding Black Lillies. Whatever constitutes paying one's dues, Contreras paid in full. He's lived a diet of crackers and cold sandwiches by day, couch surfing and hoping for better days by night.
"Epic," Contreras said of his time with The Black Lillies. "I think of it in terms of a decade. The first record came out in February 2009. We played our last show on New Year's Eve 2019. It was instinctual. It was purposeful. It was all I could do to just make the music and to live and to survive."
Contreras witnessed the gas gauge on empty while light of wallet and prospects. Small crowds, he's played to them. Broke down in nowhere North Dakota, he checks that box, too.
"The van, the couch surfing, making little to no money from day to day," he said. "It wouldn't have taken much to unravel everything."
Then again, The Black Lillies toured and earned an audience of followers from coast to coast. They earned critical acclaim for their albums from such publications as Rolling Stone. They were longtime favorites of Bristol Rhythm & Roots Reunion audiences.
And who knows? Maybe someday we will witness The Black Lillies in bloom again.
"I wouldn't rule it out," Contreras said. "There's a lot of stuff that needs to settle. We don't perform together anymore. The band isn't together. But it's still my music. So, if it makes sense one day, then yeah. But my focus is on being solo."
So let the discovery begin.
Ladies and gents, presenting Cruz Contreras. He creates and sings songs mined from deep within his life of love and loss and experiences gathered from day to unpredictable day.
He's in search of what's to come.
"If I'm not Cruz Contreras, leader of The Black Lillies, then who am I?" Contreras said. "My answer is, I'm just a dude."