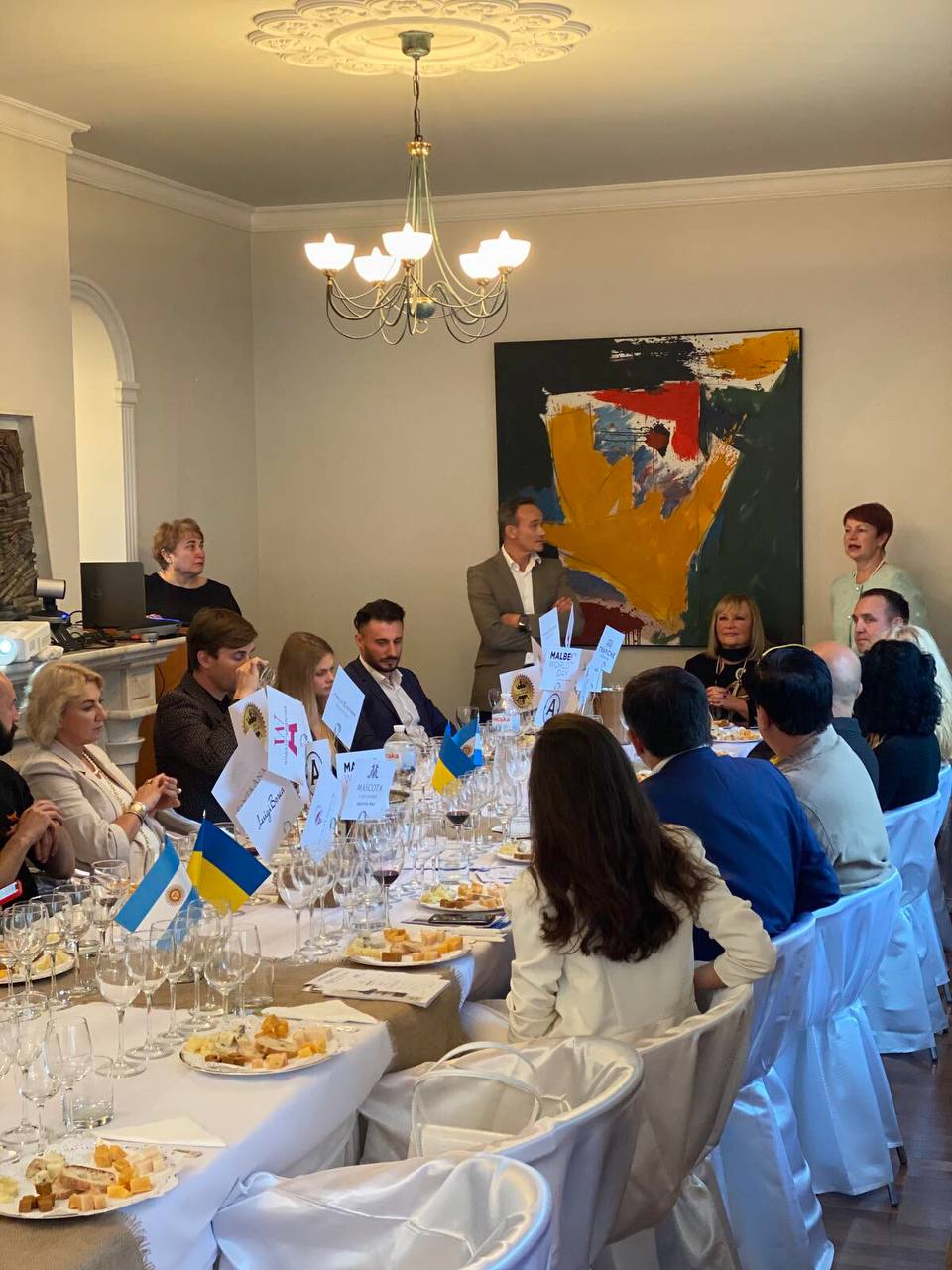 Within the program of celebrating Malbec World Day, a professional tasting was held under the auspices of the Embassy of Argentina, the Ministry of Foreign Affairs, International Trade and Worship of Argentina, the Wines of Argentina association and the Argentine Wine Company.
The organizer of the tasting with food-and-wine pairing was the Cheese Kingdom chain of stores.
The Ambassador's residence has become a real reflection of the culture of Argentina, where an incredible atmosphere soared thanks to the best professionals in their field.
Ideal pairs were chosen and the wines were commented on: Valeria Gamper – Best Sommelier in Argentina 2019, Juan Pablo Murgia – Best Argentine Oenologist 2021 under 40, Emiliano Stratico – WSET teacher in Bordeaux, and Denis Priimagi – First Cheese Sommelier in Ukraine, the author of Cheese Kingdom and a jury member of The World Cheese Awards.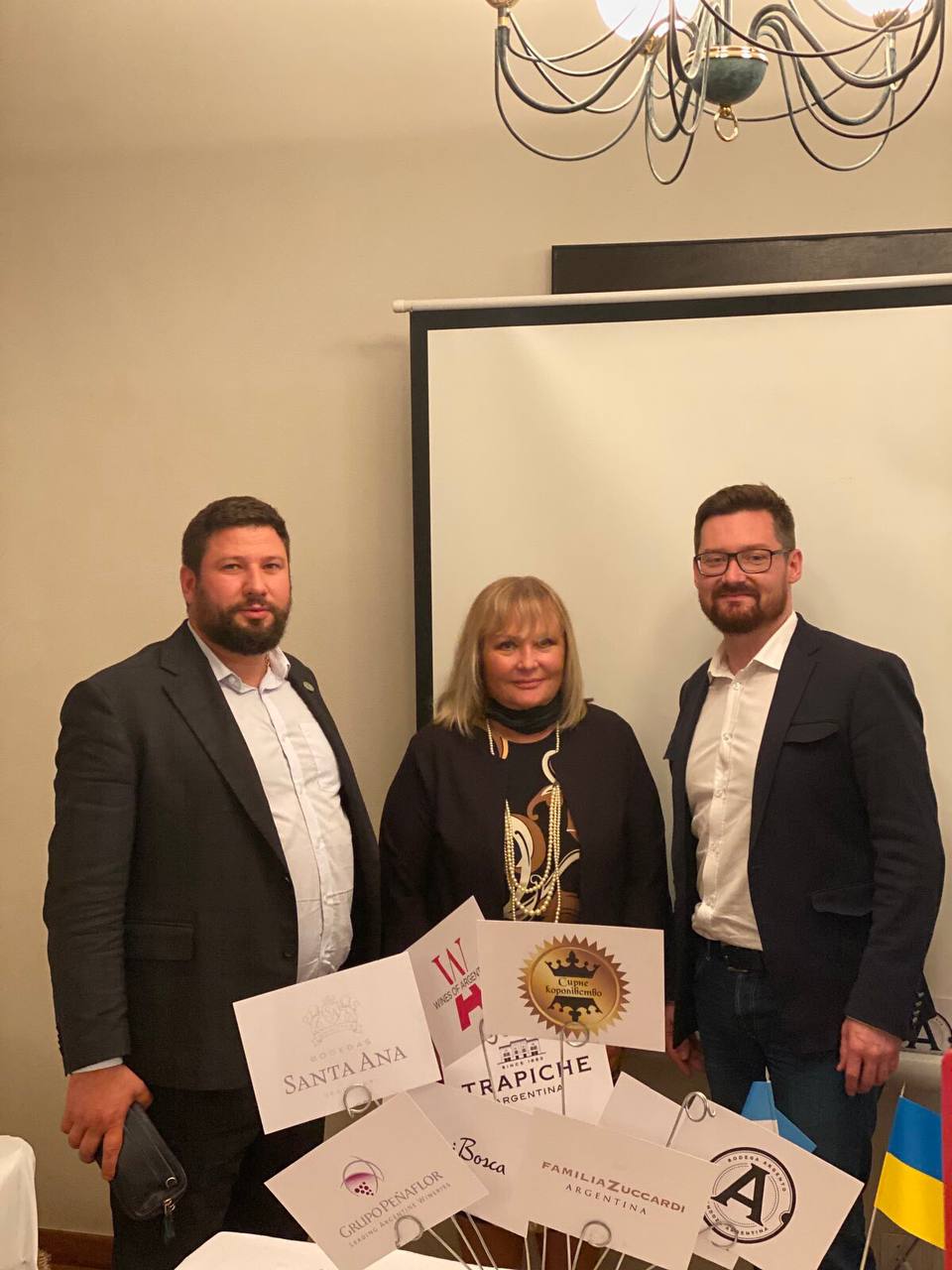 The tasting was attended by professional figures of Ukraine: the best sommeliers and cavists, the owners of culinary schools, catering companies, event operators and other professionals in the high-end gastronomy segment.
The following best combinations were selected:
1) Argento Organic Malbec 2020 with Beemster Royaal Grand Cru;
2) La Mascota Malbec 2019 – Aged Sheep Cheese (6 months);
3) Santa Ana Malbec Reserve – Gudbrandsdalen;
4) Fuzion Malbec 2018 – Gorgonzola Dolce;
5) La Linda Malbec 2018 – Der Alte old Gouda;
6) Trapiche Malbec – Tete de Moine.
Cheese Kingdom is a family of atmospheric Dutch cheese shops, with 100 types of cheese from Europe. The mission of the Cheese Kingdom chain is to develop the European culture of cheese consumption in Ukraine. To teach understand it, love, create, serve, cut, taste and cook correctly every day. Today there are 74 stores in the Cheese Kingdom chain throughout Ukraine.
Related
ARGENTINA, CHEESE KINGDOM, EMBASSY, JOINT EVENT, STORES
>>> Don't Miss Today's BEST Amazon Deals!
Originally Appeared Here