By Rena Malai
Of all the things that can happen in a day, one inevitable daily occurrence is breakfast. Or, a much needed glass of wine. Perhaps an even much more needed cookie.
Whichever sustenance is the favorite contender, learning how to go from ingredients to plate, bottle to glass and cookie to crumbs like a pro can be found right here in Prince William.
Eat It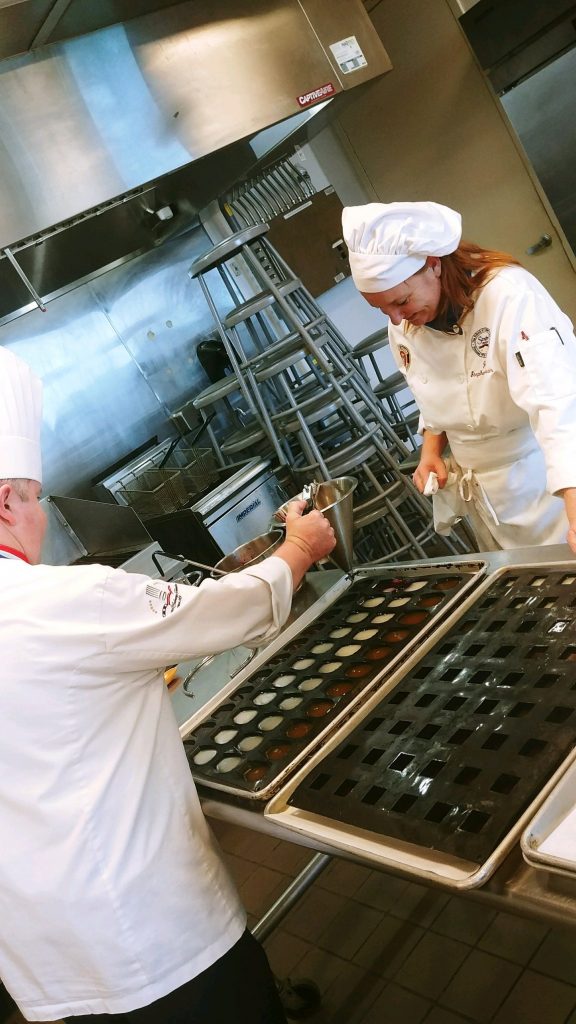 Because green produce contains chlorophyll, acid and salt can enhance the flavor. This is one of the many gastronomic principles taught by Chef Culinary Instructor Hugh Cossard at Stratford University.
The Stratford campus in Woodbridge offers degree programs in Culinary Arts with concentrations in pastry and hospitality. Each culinary program is based on the Escoffier method, named for French chef George Auguste Escoffier. Stratford students learn the techniques of expert food preparation under this method, which is present in all accredited cooking institutions across the world.
"The Escoffier method is based on a French technique that provides the fundamentals to prepare any type of cuisine," Cossard said. "It is the common language among all formally trained chefs."
The culinary programs at Stratford are not recreational. Instead, they are for those who are looking to become professional chefs and pursue careers in the gastronomy and hospitality fields. Classes are taught by trained professionals like Cossard, who grew up in the food trade and is a third-generation French Charcutier.
"Recreational teaching and formal teaching are totally different. If someone wanted to take one of our Stratford culinary classes just for fun, it may not be very interesting," Cossard said. "What we teach professionally in Stratford, students stick to a program, and reach competencies. That is very important."
Stratford University has a structure of five terms per year. Students can register at any time and begin their culinary program of choice at the start of the next subsequent term. Stratford offers a variety of associates and bachelor's degrees in Culinary Arts, including degrees in Hospitality Management for those who may want a career in the food business without having to do any actual cooking.
"Culinary is a trade, a crossroad between technique and science," Cossard says. "The classes at Stratford are driven by technique and students gain an understanding about all areas of the food trade. They can be anything — a baker, butcher, cheese monger, fish monger, pastry chef, if they want!"
Visit stratford.edu for more information and to connect with an admissions counselor. Under COVID restrictions, all students and instructors are required to wear a mask while on campus as well as

sanitize their hands regularly.
Drink It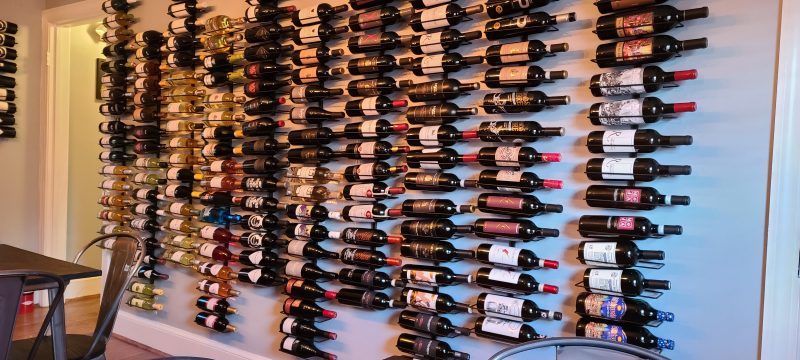 Denise Ormsby, owner of The Spot on Mill Street in Occoquan, says she and her co-owner (and husband) Dennis, aren't wine snobs. They just like to drink.
The wines they sell at The Spot reflect their love of community, as they carry brands unique to the region that wine aficionados can't find anywhere else.
"Be ready to explore different things here," Ormsby said.
The Spot's wine tastings offered on Saturdays and the first and third Wednesday of the month give fellow drinkers the opportunity to do just that. Whether someone is new to the world of wine or an expert, Ormsby says people will have the chance to discover something new and maybe learn a thing or two at their wine tastings.
"We offer six wines to taste (at our wine tastings), all completely different from each other, reds, whites, blush, sparkly," Ormsby said. "People can tell us what they like — maybe they like Merlots — and we can customize their tasting experience based on that."
Wine tastings include six wines to taste, as well as accompanying food pairings and snacks. Tastings require booking in advance and are conducted under COVID social distancing and mask requirements. Virtual wine tastings are offered on request.
The Spot also offers Wine Wednesdays, where customers receive a discount on purchased bottles of wine and a Wine of the Month club, where members can select their type of membership and receive bottles of new wine to try every month.
Visit the shop in person at 406 Mill Street in Occoquan, explore their website at thespotonmillstreet.com or call 703-499-8809 to book a tasting or for more information.
Cookie It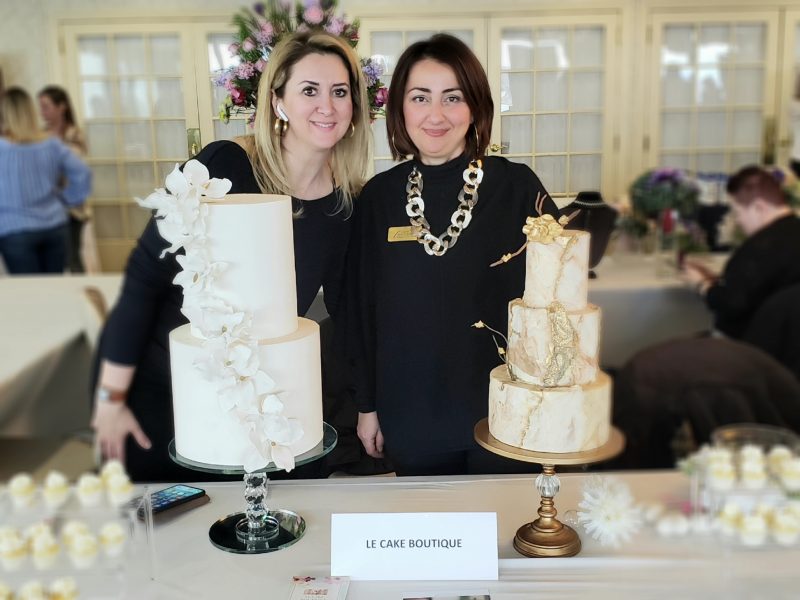 Macarons — a traditional French cookie made with meringue and almonds — probably don't conjure up thoughts of Germany and the military for most people. But all three of these things are a common thread that Serap Andreasen and Elif Deherrera, founders and owners of Le Cake Boutique in Woodbridge, share.
"Our husbands were in the military, and Serap and I met in Germany," Deherrera said. "Serap bakes awesome stuff, and we used to have friends come over to eat and talk. One thing led to another and we decided to have a storefront."
Le Cake Boutique offers macaron-making classes, as well as classes in cake decorating from beginner to advanced. Prices vary based upon the class you choose, but the fees include all supplies, cakes and

ingredients.
"You don't need to be a professional baker by any means," Deherrera said. "Just come as you are, and we do the rest."
Due to COVID restrictions, classes are currently offered by request. Please call 571-659-2086, visit lecakeboutique.com for more information, or check out their store in person at 15101 Potomac

Town Place, Suite 105 in Woodbridge.
Rena Malai is a journalist and freelance writer. Over the course of her career, she has covered a variety of topics from technology and policy to food and lifestyle. She lives in Prince William and is a native Washingtonian. Reach her at [email protected].