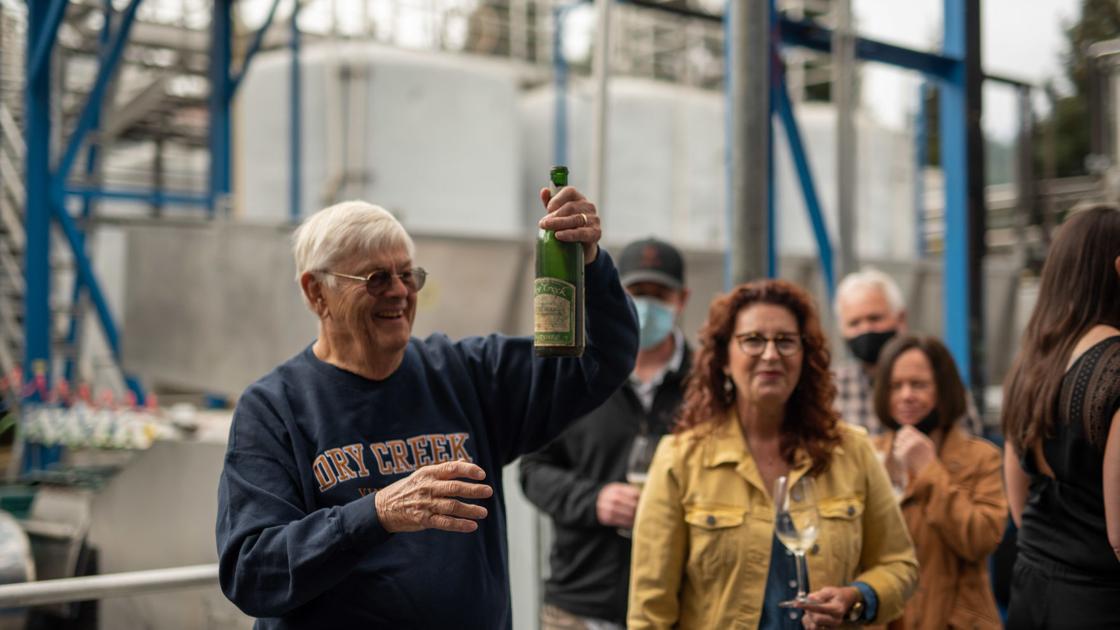 Before pouring that bottle of 1972 wine into the hopper, to be incorporated as a tiny fraction of the 2021 wine, Stare, his daughter, Bell, and several others tasted the ancient white wine, to see how it had held up.
"You can actually tell what varietal it is," said Wallace, who admitted that the oxidation level was just a bit high — not really a surprise for a 50-year-old white wine that was never intended to be aged this long.
However, the varietal flavors in the mid-palate and aftertaste were surprisingly interesting.
Wallace said the 2021 Fumé Blanc, when it finally is released, will be in a dramatic commemorative package that features a label that incorporates both the modern-day label as well as a depiction of the original 1972 label.
Dry Creek's 1972 Fumé Blanc actually was the second wine the winery released. The first was a 1972 Chenin Blanc, another white wine that reflected Stare's passion for whites of the Loire Valley.
"After I released that Chenin Blanc," said Stare, "I went to Sacramento to see if Darrell Corti (then California's premier wine merchant) was interested in it," Stare recalled. "He asked me how much it was and I said it sold (at retail) for $3.25.
"And Darrell said, 'No Chenin Blanc is worth that.'"
>>> Don't Miss Today's BEST Amazon Deals!
Originally Appeared Here