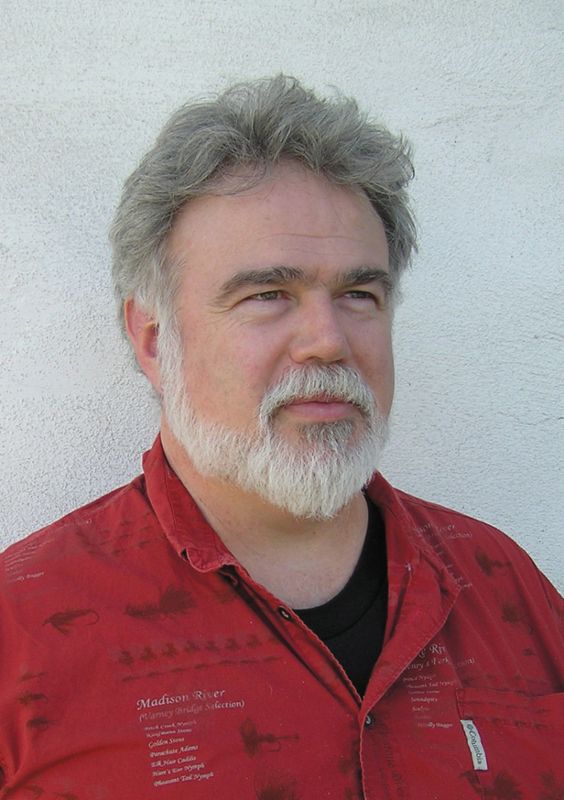 Curtis Phillips, who shared his love of learning as Senior Technical Editor for Wine Business Monthly for two decades, passed away March 19, 2021 from complications of a stroke.  
Phillips helped guide and oversee Wine Business Monthly as the magazine evolved and grew to become the dominant trade publication for winemakers and growers in North America. He was instrumental in creating the proprietary product reviews, surveys and columns WBM is known for.  
A winemaker with a passion for uncommon and off-beat varietals, including Dolcetto, Grenache, Grignolino, Mourvedre, Syrah, Viognier, and Pinot Gris – Curtis Phillips was the wine industry's Andy Rooney, a likeable curmudgeon with a passion for research and academia who wrote authoritative articles on winemaking, wine chemistry, research, and equipment. 
"The goal of winemaking is to produce a wine that is at least as good as the grapes from which it was made," he once wrote. … "I like to tell people that making wine is easy: Just take grapes, smash a few and let the yeast do its thing." … "Making wine isn't hard. The hard part is making wine good enough that people actually want to pay the price at which you're selling it." Curtis' winemaking columns are searchable via WBM's online archives.
Phillips was born in Riverside County in Southern California. In his early years, his family lived in and around Fullerton, later moving to Fallbrook, California, north of San Diego. As a child, Curtis lived close enough to Disneyland to ride his bike to it, and he often did. His mother was a teacher; dad worked for Proctor and Gamble.  
Phillips' paternal grandparents were Cherokees from Oklahoma. He was descended from the Trail of Tears survivors and his great grandfather Charlie Trammel was a Dawes enrollee on the Cherokee rolls of 1906. Trammel lived until Curtis was about 10 years old, so he remembered his great grandfather teaching him that they were Wild Potato clan from the Siquayetska family. He was an enrolled citizen of the Cherokee Nation of Oklahoma. 
He was an Eagle Scout and National Merit Scholar who attended U.C. Davis, studying chemistry, enology and English, graduating in 1990. He went on to study at the University of Wales for a masters, studying English and writing his thesis about Morte d'Arthur. Curtis was fond of history and Arthurian literature. At both Davis and Wales, Phillips was on the school fencing teams. He continued his studies at Oxford before returning to the U.S.  
Curtis pursued a PhD in medieval literature at the University of Oregon – where he would meet his future wife Patty (Whereat) Phillips – then moved on to work at Chateau Lorane, a winery west of Eugene, making many wines, mostly in small lots. Phillips later worked for Dunnwood in Ukiah, part of Constellation brands, and joined Bridlewood near Santa Barbara (now owned by E & J Gallo) as a winemaker. Curtis Phillips joined Wine Business Monthly in July 2000, combining writing and editing with his expertise in chemistry and winemaking.  
Curtis married Patty Phillips on July 15 2001. Their daughter Morgan was born in 2005. The doctor let Curtis "catch" Morgan when she was born. When his family lived at Fallbrook they were in 4H and he took care of the family's sheep herd, including helping birth the lambs in spring. He and the doctor talked about that: Since he was an experienced "obstetrician" of sorts, he was allowed to catch Morgan when she was born. He loved being a dad. One of the last things he got to tell Morgan was how he loved her and was proud of her and to keep making art. 
In addition to Patty and Morgan, Curtis is survived by his father Charles Phillips and by his sister Caryn (Phillips) Slane.   
A fund has been set up for Curtis' family at Exchange Bank. Contributions can be made out to Curtis' wife, Patricia Phillips and/or daughter, Morgan Phillips, and sent to Exchange Bank, 435 W. Napa St., Sonoma, CA  95476.