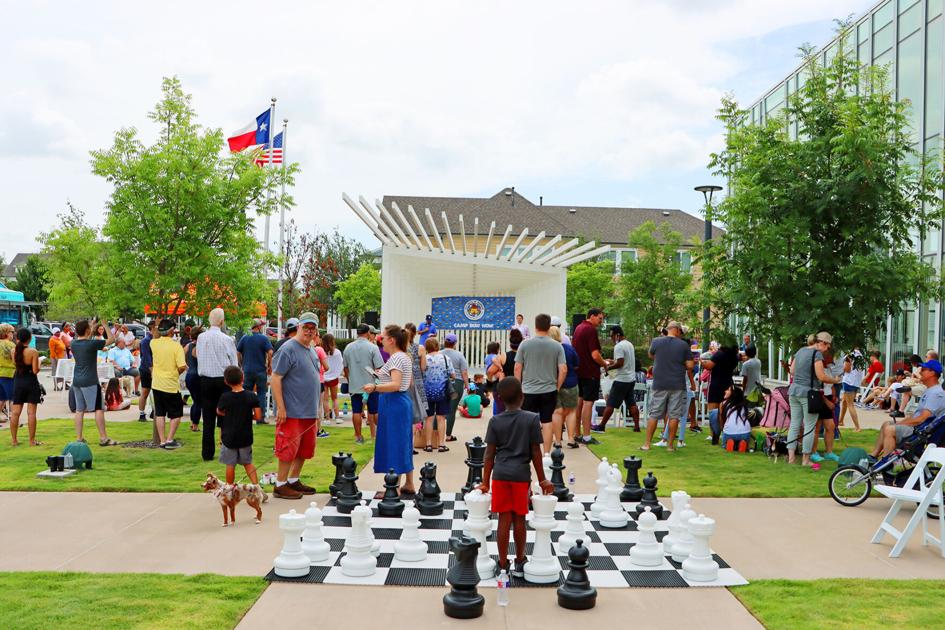 Alex Hargis, managing director at Coppell Arts Center, said the new center is going to be the home for local artists living in the Metroplex.
The Coppell Arts Center is a 10,000-square-foot facility intended as an entertainment and cultural venue in Old Town Coppell. It is expected to serve host for a variety of local musical events including live music, theatrical performances, children and family shows, food and beverage events, wine pairing nights and arts education classes.
"Leadership in the city identified that local artists needed a new home – a platform of where they could grow," Hargis said. "The DFW Metroplex is growing exponentially every year, and it's difficult to get to those major urban centers. There's a place for this venue that is much more convenient and readily accessible for people who live in Carrollton, Farmers Branch, Highland Village, Flower Mound and anyone else who doesn't live near Dallas or Fort Worth."
The arts center is expected to partner with groups including the Dallas Black Dance Theatre and the Dallas Symphony orchestra for live performances. The city also plans for it to be a regional venue to bring in touring entertainment and content and become a gathering place for residents.
"It's got a little bit of something for everybody," Hargis said.
Hargis said the Coppell Arts Center had a nine-month soft opening. The first public indoor event was in October of last year.
"We did the social distancing, masks, all that stuff you can think of," he said. "We've been doing these small events ever since."
The arts center is scheduled to properly open with the Kickoff Music and Arts Festival Sept. 9-12.
"This is going to be a surprise – a delight for everyone – that there is a venue of this quality bringing high-caliber content, and it's close to home," Hargis said.
During the art center's construction, the city faced multiple issues including supply chain shortages, delays due to COVID-19 cases among the construction crew and internet crashes.
"It was every curveball you could have thrown at you," Hargis said. "It was extremely difficult, but there was a great opportunity to do something that not a lot of people had to overcome."
Hargis said the most rewarding aspect of the new arts center will be the reaction from patrons.
"Whether that's an adult seeing a bluegrass show, or it's a little kid at arts and crafts running around the lobby showing off what they made and have a big smile on their face, it's always been about the people," he said.
Information on upcoming performances can be found at coppellartscenter.org/season.
>>> Don't Miss Today's BEST Amazon Deals!
Originally Appeared Here