CLEVELAND, OHIO — Well hello there, my fellow Cleveland Browns fans. Welcome back, and as we do each and every day, please allow me to begin by once again extending a sincere thank you for reading. As we approach Valentine's Day, we thought we'd send out a little love.  Then we remembered that's actually kind of creepy, so we decided to simply send out another edition of a mock draft with a couple of free agent signings throw in.
Ya know, if you think about it, to some of us that *is* a little love. (Yeah, we're weird, but we're OK with it. Normal people suck.)
For today's hypothetical, we will be utilizing the online mock draft simulator put together by the fine folks over at Fanspeak. (Draftplex big board, to be exact.)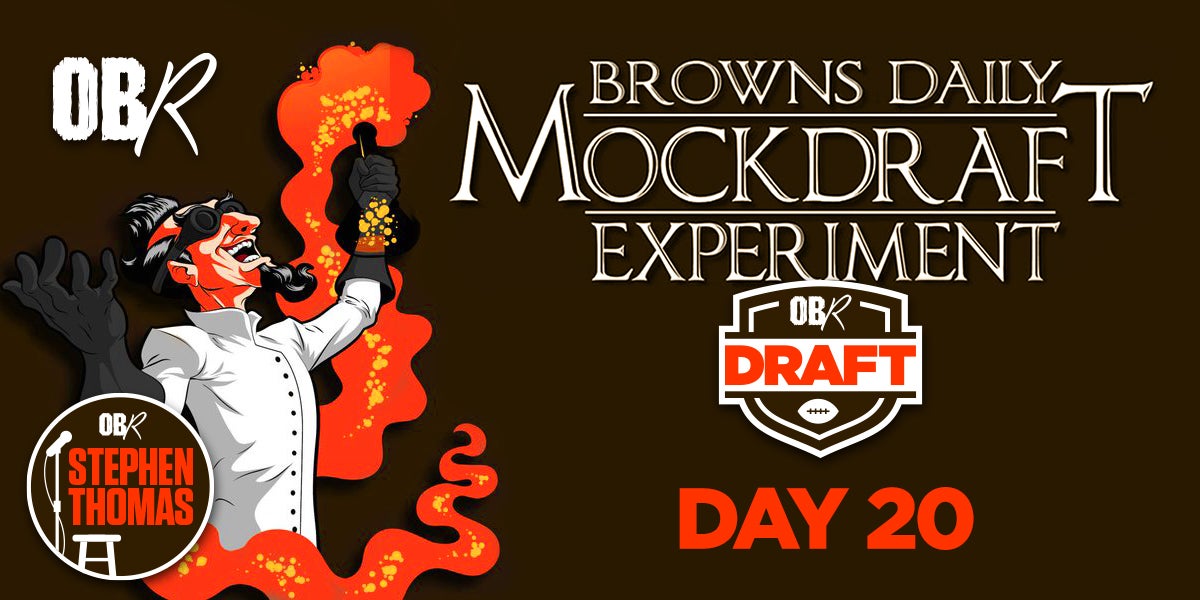 We plan to repeat this next part each day, since new friends will join in the Daily Mock Draft Experiment along the way, and may need a brief explanation of what the hell is going on here in The OBR Draft Headquarters Evil Lair. (Feel free to skip it if you're a regular) These daily mock drafts, which will be rotated through the various online mock draft simulators, are not intended to be predictions. They're simply ever-changing explorations of various "What if the Browns decide to…" scenarios. Unlike the Weekly Mock Drafts, there will not be a writeup of several hundred words for each prospect, but only maybe a few sentences of explanation, a link to a video or an article about each prospect, and then a screenshot of that day's draft. Some days will include a free agent class, some days will not.
For today's hypothetical, let's take the plunge and say the Browns win the sweepstakes for JJ Watt at Edge, and then go ahead and sign Brian Poole to play slot corner. (Who knows where Watt will end up or if Cleveland is even on his radar, but it's all the rage right now, so why not see how it would play out?)
So let's fire up the WiFi at The Evil Lair and take a look…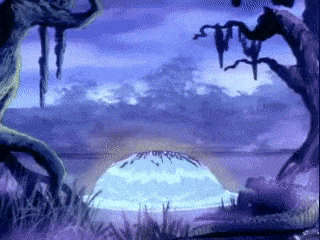 BUT FIRST… 
As regular readers know by now, we've begun trying to provide at least a little bit of help and exposure for Locally Owned, Cleveland Area Small Businesses & Restaurants. It's been a tough year all around, and small business owners are doing their best to find ways to stay open, so if we can bring them even just a small amount of assistance via these mock drafts, we're happy to help. Today's shoutout goes to CLE Urban Winery, located at 2180B Lee Road, in Cleveland Heights.

As someone who moved from my home state of Ohio to California almost 20 years ago, I love a good winery and wine tasting room. Not in the same way some do, where they talk about the wine 500% more than they drink it, but more in a "Hey this is freaking good, let's have another tasting flight, we can always call an Uber" kind of way. (Maybe that's just me.) Their wine list looks fantastic, and they care about their quality. I will be stopping in the next time I'm back for Browns game. From their website:
CLE Urban Winery offers our customers a chic, convenient, comfortable environment to taste and appreciate wine made in Cleveland, by Clevelanders. Our passion is to share our knowledge and love of wine with our customers and to offer them a unique experience unlike any other in Ohio. We share our love of wine through our unique wine tasting experience, wine-related events, wine education and appreciation programs, clubs, classes, and other offerings. We'll change your mind about Ohio wine!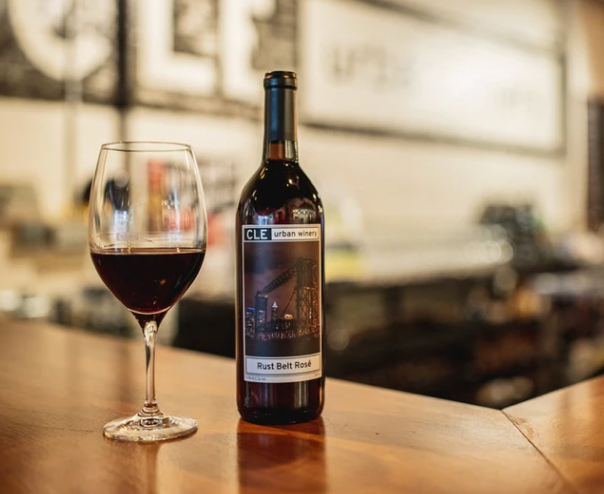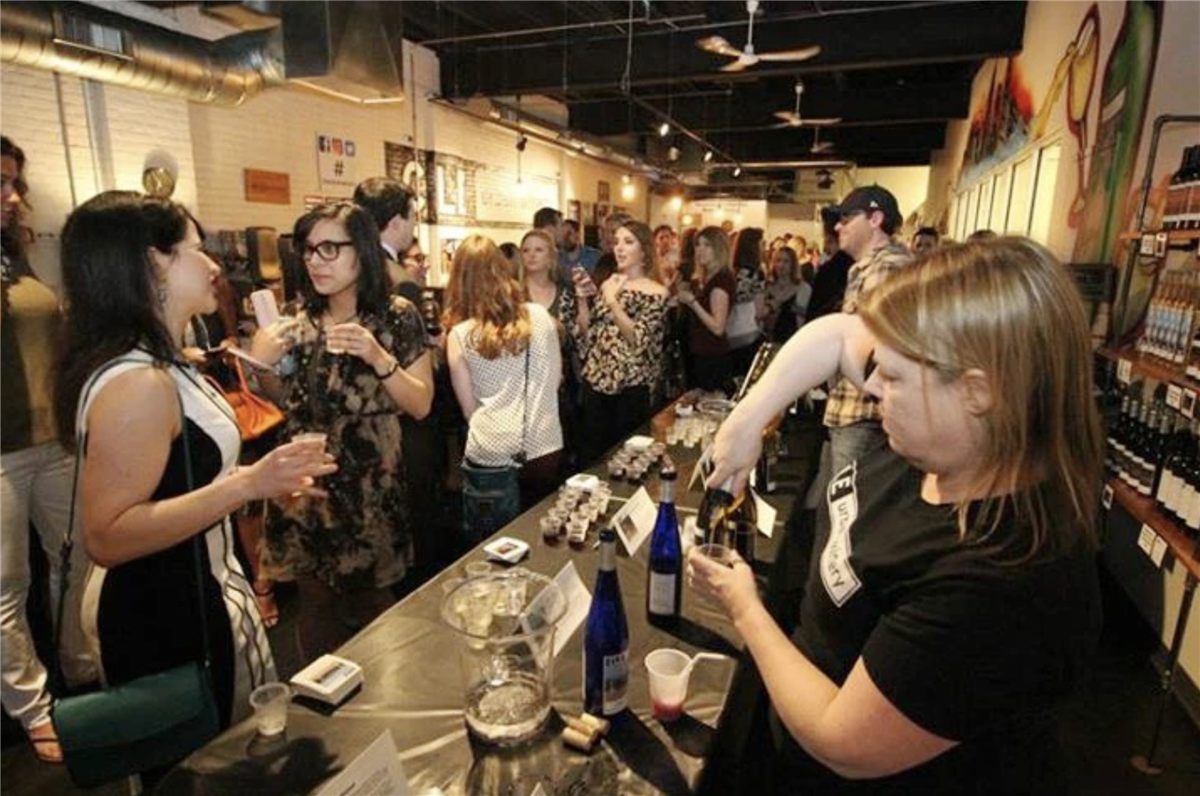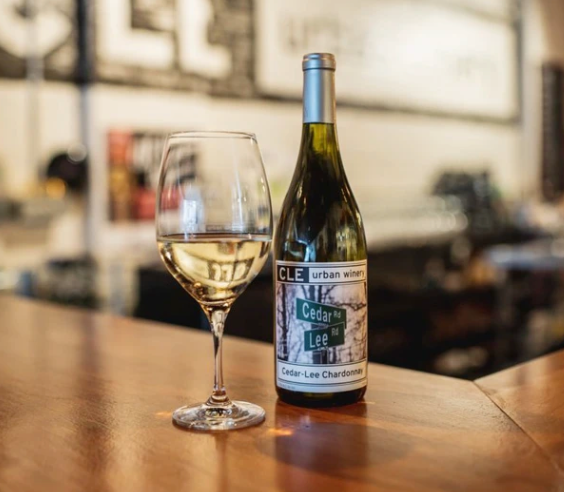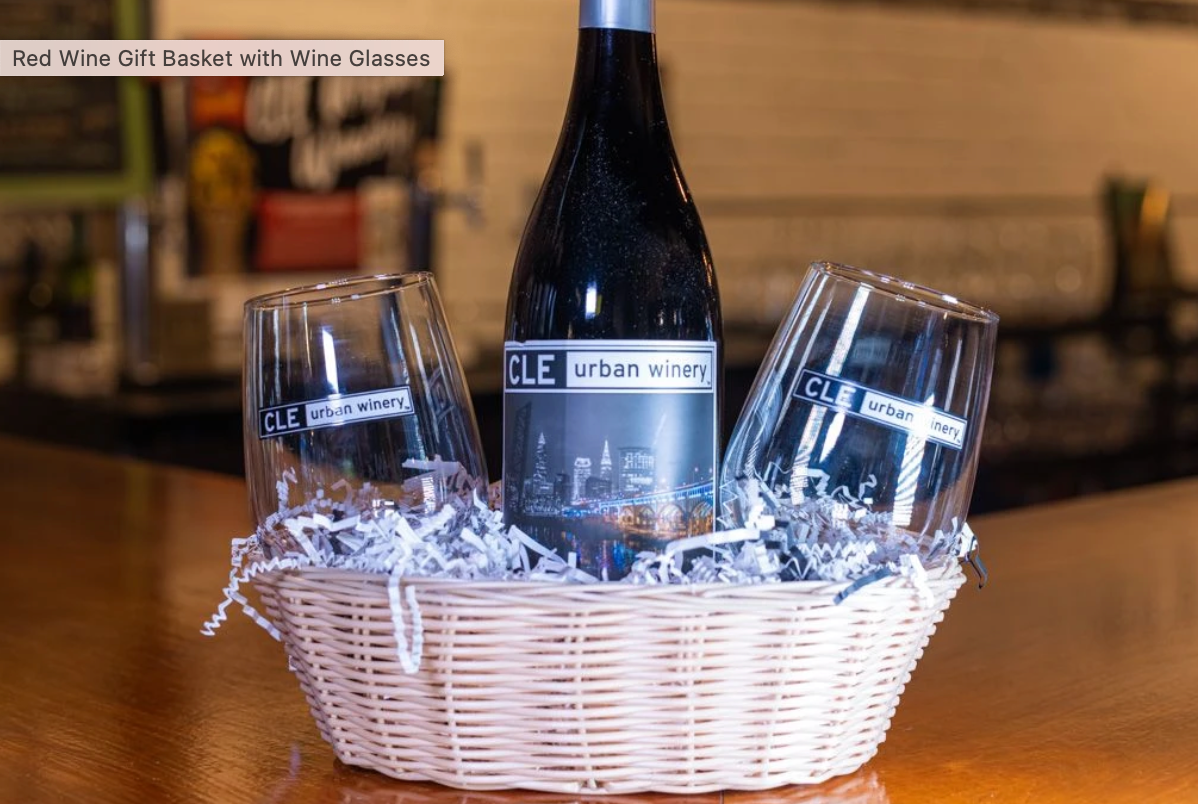 Their wine list, info about tastings and special events, their wine club, gift basket, hours and everything else you need is located on their website HERE. 
Day 20, #BrownsDailyMockDraftExperiment5, February 13, 2021
Round 1, Pick 26
Trevon Moehrig, Safety, Texas Christian University
The Cleveland Browns need help and upgrades in depth virtually everywhere in the defensive backfield, and some of the things that defensive coordinator Joe Woods reportedly likes to run require multiple players with versatility. With all of the Cornerbacks that have a first round grade off the board when we were on the clock, a guy with the skill set and versatility of Moehrig was an easy pick. If we're being honest, he may well in the discussion even if the 1st round graded Corners are still around. Can do everything required of an NFL Safety, from up close to the line to back in single high, and do it at a high level. In addition, he's fantastic in the slot. Imagining him, Grant Delpit and Ronnie Harrison back there for the next several years is, in a word, fun.
Round 2, Pick 59
Kelvin Joseph, Cornerback, Kentucky
We wondered if there would be "risers" this draft season, with all of the odd and challenging circumstances being throw at us with Covid, and the transfer from LSU has basically shown us that the answer is "Yes." From not on a ton of radars to having a first round grade from Kiper in just a few weeks, the media is catching up to how much the league apparently likes him.
Kelvin Joseph will take THAT ??@UKFootball's @bossmanfat1 leads the SEC with four interceptions this season! pic.twitter.com/DCWBXgQYd6

— SEC Network (@SECNetwork) December 11, 2020
Kelvin Joseph has rightfully gotten some major love the last few weeks and his ability a Press Man is super easy to see. It's reps like these vs the run that really start getting you excited. Love how he basically uses Kyle Pitts as an aid in stuffing this run. Team defense!! pic.twitter.com/WQDB0FB2wr

— Napoleon Andrews (@AndrewsNapoleon) February 7, 2021
Another tremendous example of Kelvin Joseph showing great urgency here vs WR screen. Quickly disposes of his blocker and helps not only stuff the ballcarrier short of the sticks, also helps force the turnover as well. Kentucky was an awesome team defense full of serious talent pic.twitter.com/w1qFJ3kSLa

— Napoleon Andrews (@AndrewsNapoleon) February 7, 2021
Round 3, Pick 89
Shakur Brown, Cornerback, Michigan State
As we stated at the top, there will be a bunch of new names and faces in the defensive backfield when the 2021 season kicks off in September, and the value on this board fell in such a way that S-CB-CB was by far the best fit as we moved along. Brown is another name who's been moving boards lately, although in a quieter fashion than Kelvin Joseph. The Redshirt Junior finished 2020 as PFF's 5th highest graded defensive back in all off college football, and racked up 5 interceptions in only 7 games for Sparty this year.
That's 2 INTs for Shakur Brown now! pic.twitter.com/6cDwaH7E7q

— Cam Mellor (@CamMellor) November 14, 2020
On 3rd down, Ramsey is picked off by Shakur Brown #GoGreen 20 #GoCats 20 Q4 #MSUvsNU pic.twitter.com/wvPzmshCeK

— Sports ??x? (@B_R_R_D) November 28, 2020
Round 3, Pick 91
Ihmir Smith-Marsette, Wide Receiver, Iowa
Becoming a fairly regular guest star in these mock drafts, the 6'1, 185 pound speedster was held back a bit by the style of offense run in Iowa City and uneven quarterback play, but still managed to put together a quality pile of film. With plenty of speed to be that deep threat many have been clamoring for, he also is very dangerous in the YAC department and the manufactured touches of WR screens and gadget plays. Big, strong hands, fast, elusive. Sounds good to me near the end of Day 2.
Round 4, Pick 109
Marvin Wilson, Interior Defensive Line, Florida State
Large Marv lasting to this point in the draft would have been unthinkable not that long ago, and for all we know it may not come to pass, as he could end up being selected in the late Day 1 early Day 2 range where he's resided most of the season. However, here he was, so he was a good get at this value. Everyone knows the Browns iDL room has questions to be answered, and if they don't do it in free agency, a guy like Wilson could provide the depth and athleticism they seek.
Round 4, Pick 131
Janarius Robinson, Edge, Florida State
A second consecutive Seminole was not something that we planned, but after grabbing JJ Watt in free agency, adding in this big, powerful prospect to learn behind him and Myles for a couple of years was just too tempting to pass up. At 6'4 and over 270, Robinson is a beast and a load to take on out on the edge, and if he can add to his game while learning from two of the absolute best in the NFL, the potential for what he could be by Year 3 is beyond sky high. Impressed scouts at The Senior Bowl in Mobile.
Round 5, Pick 169
Tony Fields, Linebacker, West Virginia (Transfer from Arizona)
We are fully aware that there are many who want the LB spot addressed with far more urgency, but plenty of indications are that it may well not happen … OK, it feels unlikely. Nevertheless, adding more speed and athleticism to the second level of the defense is always fun, and after grabbing McGrone several times recently near the end of Day 2, we opted for waiting and selecting the slightly undersized but fast and fierce Mountaineer at this spot. With 54 tackles in just 9 games this year, he's always around the ball.
Round 6, Pick 211
Christian Uphoff, Safety, Illinois State
We didn't plan to take a second Safety in this class, but with the (in our opinion) severely underrated prospect from my wife's alma mater still available with this pick, the value was simply too good to pass. The 6'3, 200 pounder impressed a lot of the folks in attendance at the Senior Bowl inMobile all week long, showing off better coverage skills than one would expect from a guy at his position. Solid enough to cover opposing tight ends, a big hitter the run game and a reported 40 time in the 4.5's, he shows more than enough to merit grabbing him anywhere on Day 3.
Illinois State SAF Christian Uphoff (@UphoffChristian) is one of the top SAF's in the nation. Great size for the position and is really good against the run. I expect an All-American season from the Illinois State product. #NFLDraft #DraftTwitter pic.twitter.com/7XEaDcb2b8

— Jack Borowsky (@Jack_Borowsky) July 10, 2020
Again this is a Christian Uphoff Stan account. pic.twitter.com/PkBwoXua5r

— Cory (@realcorykinnan) January 28, 2021
Round 7, Pick 254
Jordon Scott, Interior Defensive Line, Oregon 
As we frequently say, everything is on the table at this spot in the draft, and adding this large, large, large human to the rotation along the interior defensive line made sense. Listed at 6'1 and 325 pounds, he's an absolute load and a space eater in the middle of that front wall. Not consistently dangerous in the pass rush department, but enough to go along with simply being immovable to justify the selection.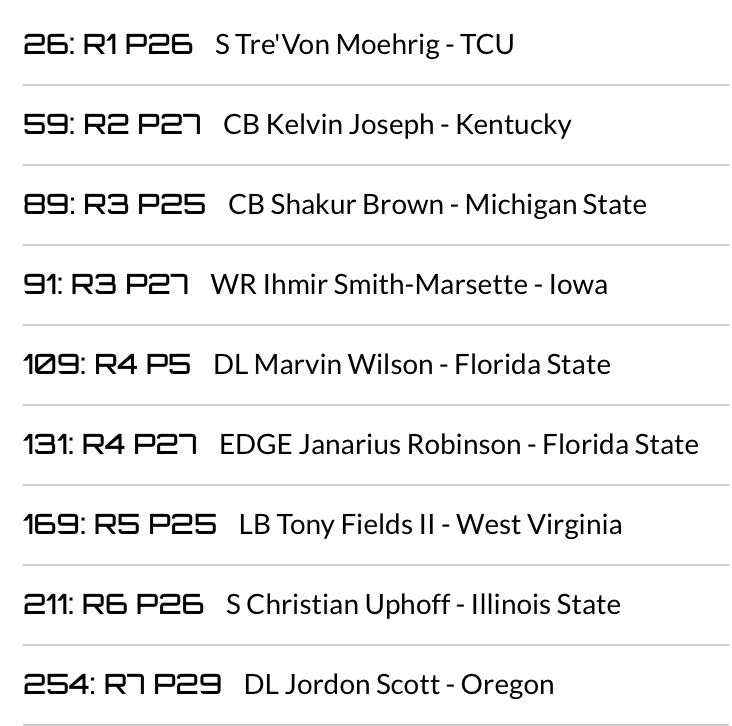 Just win.
Be safe for yourself and others.
Go Browns.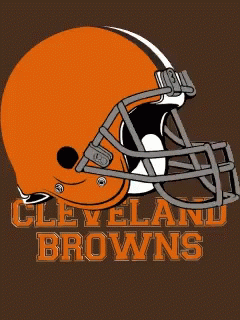 Stephen Thomas has been a comedian since 1995 and a Browns season ticket holder since 1991. Follow him on Twitter @BrownsMockDraft and download his comedy album here – Stephen Thomas: Magic Wife Dust.