Calistoga's Roam Antiques approved for addition of new tasting room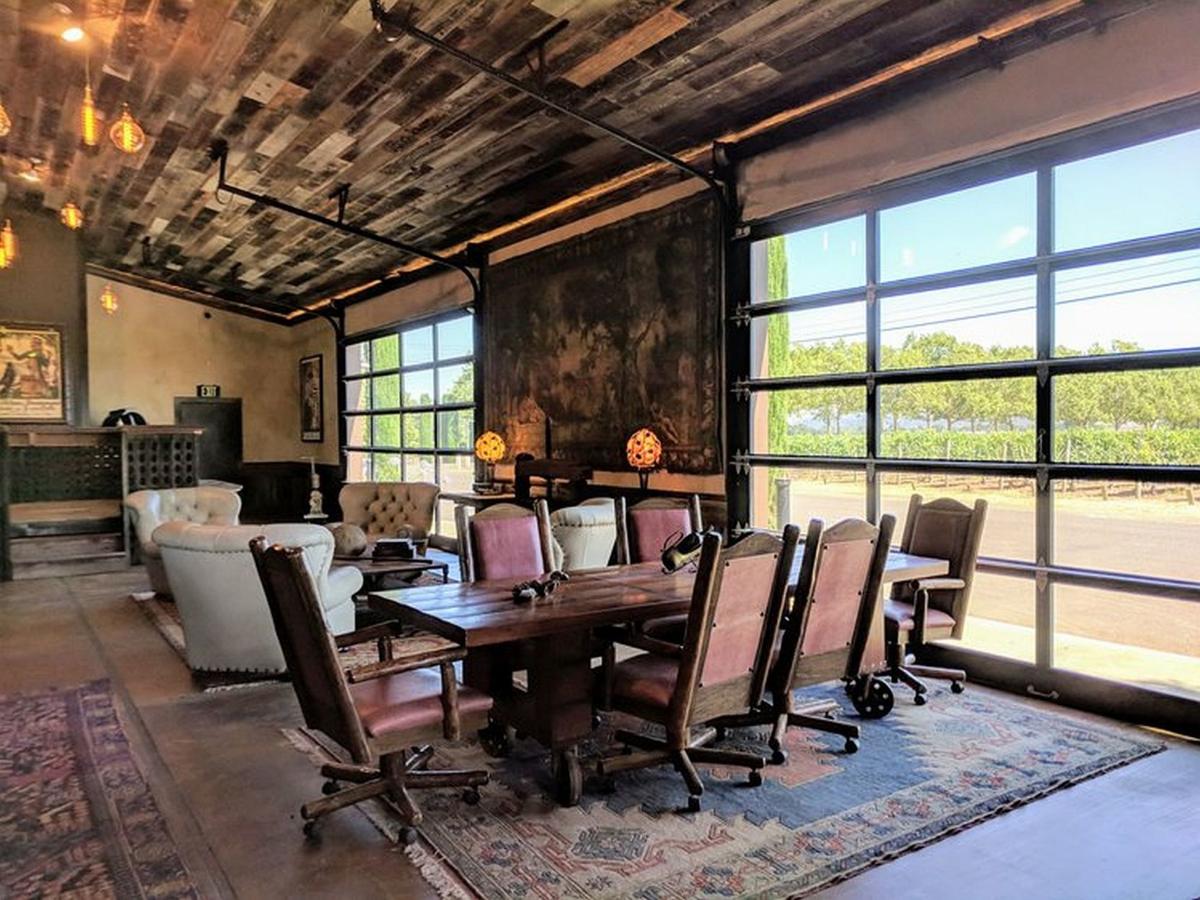 CYNTHIA SWEENEY

Setting the stage to bring vibrancy and more foot traffic to the west end of downtown Calistoga, the owner of Roam Antiques will be renovating the building on Lincoln Avenue and adding a new tasting room.
Mario Sculatti, owner of the business, said he is trying to recreate the store into a more high-end operation, after previously carriying an eclectic mix of antiques.
The Calistoga Planning Commission unanimously approved the retail/tasting room project on Wednesday.
Located at the gateway to town on Lincoln Avenue, plans call for revamping the building's exterior by reconfiguring the windows and garage doors, and repainting the 2,400-square-foot building. Sculatti said he is working with architect Thomas Stimpert to create a white stucco façade with green ivy climbing exterior, giving the building "a clean modern aesthetic."
The business will also be rebranded as VAULT Wine + Artifacts, serving Sculatti's own wine brand. Sculatti is also working with a partner to curate new pieces for the cavernous gallery "with high quality architectural types of antiques, with high-end pieces," he said, adding it will be modeled after the tasting room he designed for his Rutherford wine storage business. 
The building's owner, Danny Merchant, whose family also owns Indian Springs Resort, said he supports the renovation and is committed to upgrading and maintenance of the property's grounds, and installation of a new HVAC system.
The commission first heard Sculatti's proposal for the addition of a tasting room in June 2020. At that time, commissioners denied the application, citing Sculatti's neglect of the property, including a broken awning, and uncertainty about his "ability to follow through with plans." Nonetheless, commissioners granted him a continuance.
On Wednesday, Sculatti told the commissioners he was "humbled" and learned from the experience. Commissioners expressed appreciation that the Merchants were on board with the project, and Chair Scott Cooper said he was "glad to see the project evolve."
The project's approval comes two weeks after the commission drafted a policy to limit wine tasting rooms downtown to two new projects per year. 
However, City Manager Mike Kirn said the policy won't come before the city council until Feb. 16 at the earliest. The new ordinance would not go into effect until April, and would most likely not be strictly enforced until the beginning of the calendar year in 2022.
WATCH NOW: HARVEST 2020 AT SCHRAMSBERG
CHECK OUT PHOTOS OF A $17,000 CHESS SET (AND THE WINE) AT MAYACAMAS DOWNTOWN NAPA